Frequently Asked Questions About Visiting Gunnison
Considering Gunnison for your next Colorado vacation? You might have some questions about visiting Gunnison and the surrounding area. What is Gunnison like? Are there kid-friendly activities in Gunnison? What is there to do in Gunnison? Regardless of when you visit, Gunnison has outdoor recreation opportunities, cool places to go and other things to do. We have answers to your questions about planning your Colorado trip and visiting Gunnison.
What is Gunnison like?
Gunnison is a college town steeped in ranching history. Western Colorado University (WCU) is a public university, but a few things make it unique. The class sizes are small, athletes have opportunities to join sports such as freeride skiing and rock climbing, and students can earn a degree in engineering specific to the outdoor industry. Downtown Gunnison is full of local shops, restaurants and coffeeshops. A little bigger than Crested Butte, Gunnison has more services, such as large grocery stores. Gunnison is also surrounded by many acres of public lands and is a convenient basecamp for outdoor adventure.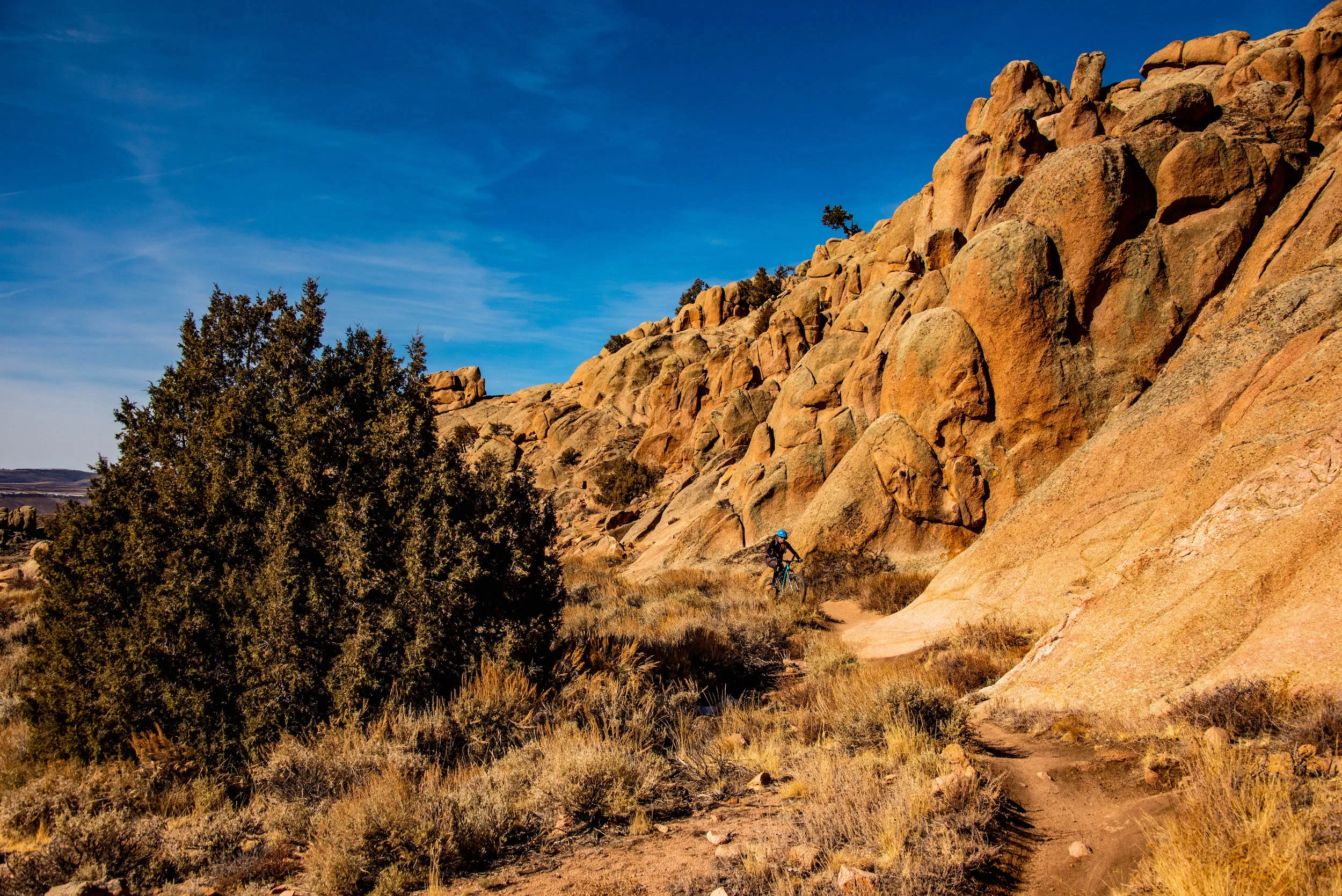 What can you do in Gunnison?
Gunnison has access to hiking and mountain biking trails, rock climbing and whitewater and is not too far from Black Canyon of the Gunnison National Park. Blue Mesa Reservoir, the largest reservoir in Colorado, is just a few miles west of town. You can also fish, e-bike, boat, fat bike, Nordic ski, gravel bike and more depending on the season. Gunnison also has a museum, an arts center and art galleries, a large outdoor concert venue, bars and restaurants, shopping and more.
What is winter like in Gunnison?
At the beginning of December, downtown Gunnison is decorated for the holidays. Storefronts don wreaths and lights, the trees that line downtown are strung with lights and a giant Christmas tree sits at the top of Main Street. This tree gets lit at Night of Lights, Gunnison's annual tree lighting event that signifies the beginning of the holiday season. Find other winter events to attend. Gunnison Trails grooms 14 miles of trails for fat biking at Hartman Rocks Recreation Area in the winter. Gunnison Nordic grooms a few areas in town for cross-country skiing as well as some trails at Hartman Rocks and Mill Creek. In town you can ski at the Western Colorado University practice field, Dos Rios Golf Club and Van Tuyl Ranch. You can snowshoe at Mill Creek and Hartman Rocks as well.
What is summer like in Gunnison?
Do you have questions about visiting Gunnison in Summer months? Summer in Gunnison tends to be mild, with warm temperatures during the day that cool off at night. In the summer you can mountain bike and hike as well as rock climb, OHV, boat, e-bike, gravel bike, and fish. There are also bike races, a rodeo, concerts, 4th of July events and a mountain bike festival. Visit IOOF Park downtown to see a mural that depicts plants, animals and insects of Gunnison. The park also has a splash pad to cool off in on hot days. Find events and other things to do in summer in Gunnison.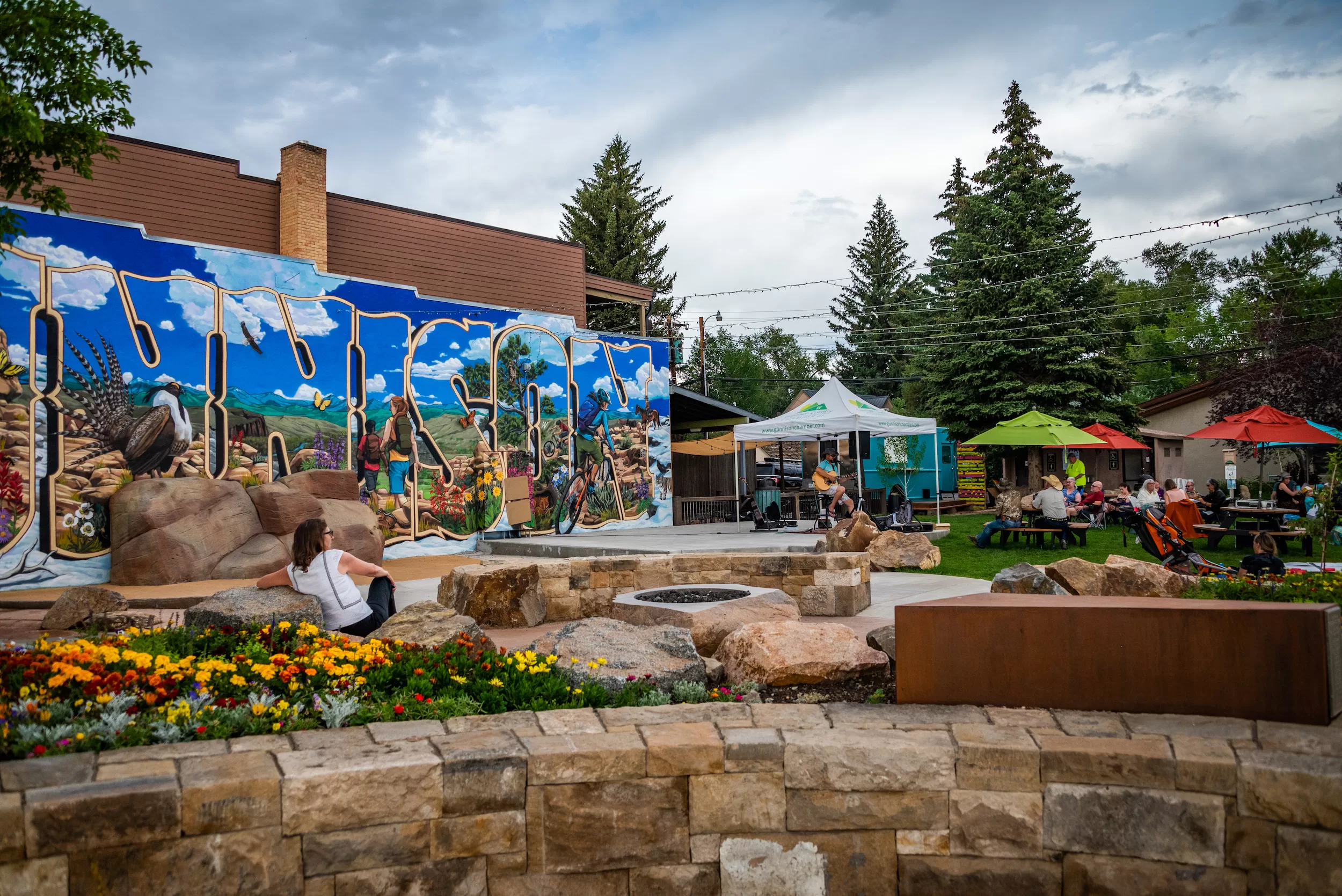 What are kid-friendly activities in Gunnison?
The Gunnison Arts Center hosts many kid-oriented arts classes. Hartman Rocks has a few trails perfect for beginner mountain bikers. Some include Evan's Loop, Sea of Sage and Luge. The whitewater park also has a little beach area along the Gunnison River.
What are dog-friendly activities in Gunnison?
The Gunnison Valley is full of dog lovers. Many hotels and vacation rentals and restaurant patios allow dogs. Please make sure places you plan to bring your dog are dog-friendly ahead of time. Most trails are dog-friendly as well.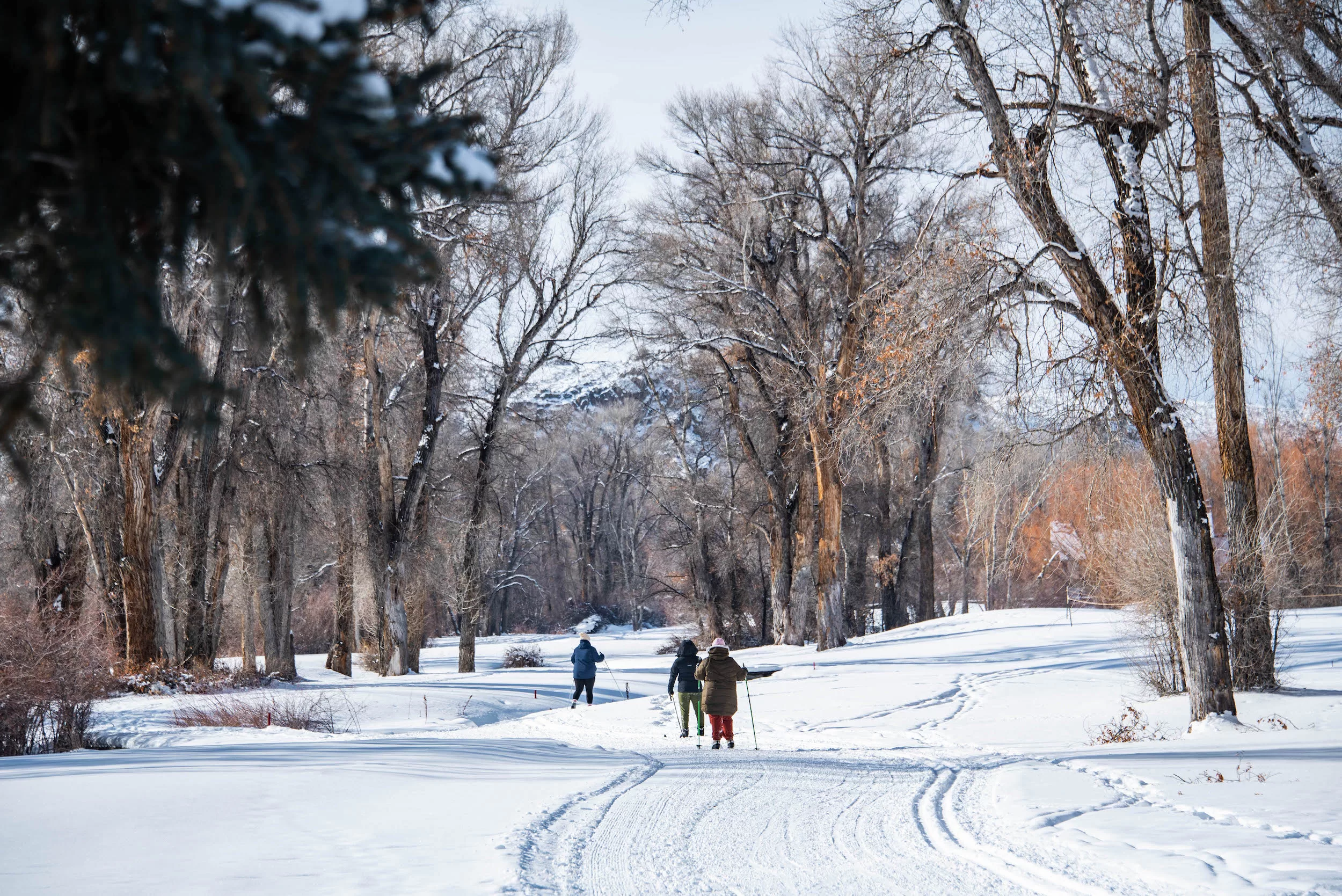 Where can I stay in Gunnison?
One of the top questions about visiting Gunnison is accommodations. There are many options for places to stay in Gunnison. Choose from major hotel chains, unique locally owned inns and hotels, and a hostel. Staying in Gunnison is usually more affordable than staying in Crested Butte. It also puts you close to many mountain bike trails as well. The Signal Peak trail system is right in town next to Western Colorado University. Ride your bike right to the trailhead. Gunnison is also where you'll want to stay if you're visiting WCU for a tour or here for homecoming weekend. If you want to check out Crested Butte, hop on the free bus that runs from Gunnison to Crested Butte.
Where can I shop and eat in Gunnison?
Main Street is home to most of Gunnison's shops and dining options. You can find gear shops, vintage stores, art galleries, home goods, clothing, books and more. Dining options include coffeeshops, pizza, international cuisine such as Asian, Spanish, Mexican and more.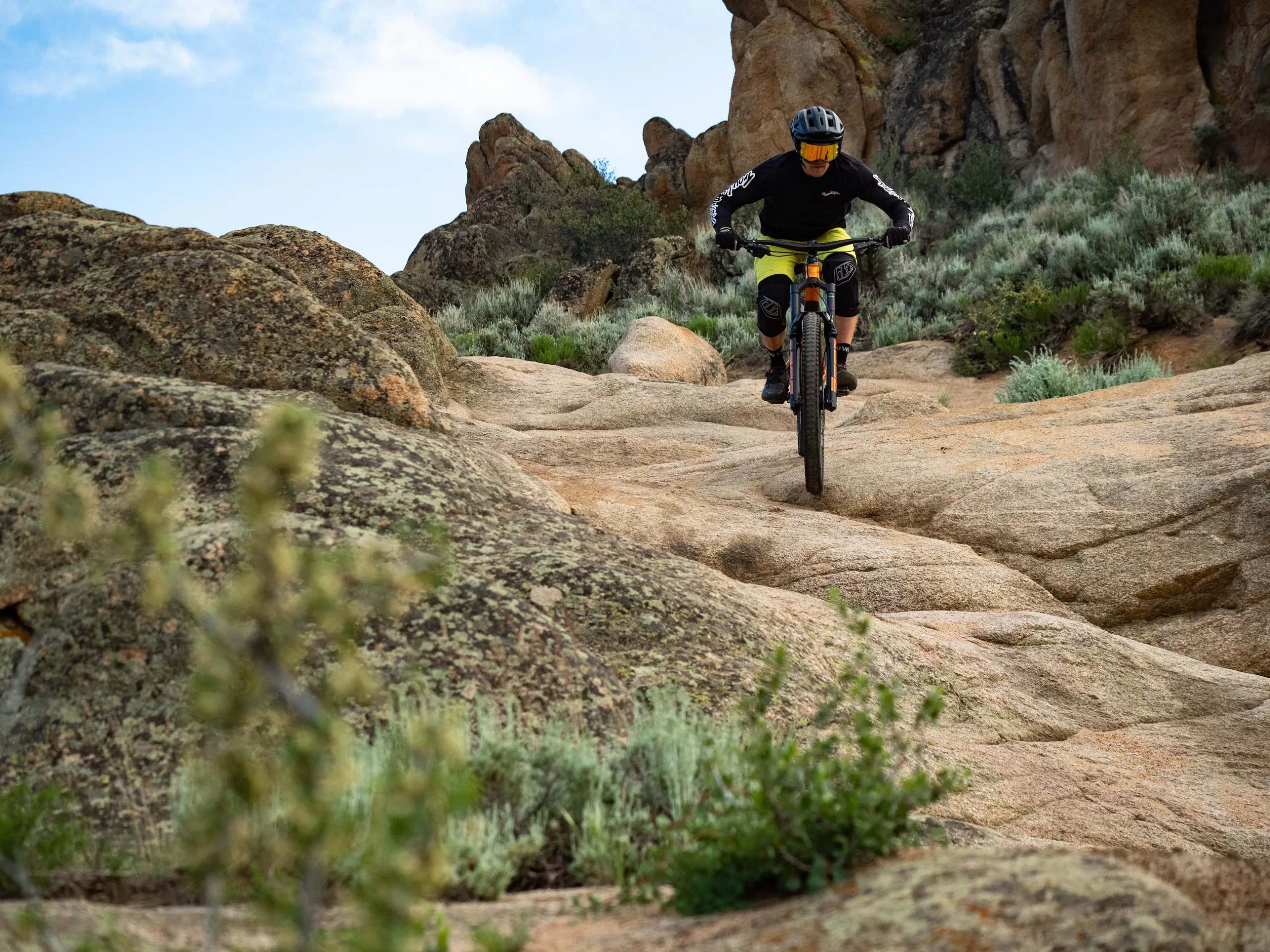 What is biking like in Gunnison?
Much of the riding in Gunnison is at Hartman Rocks Recreation Area. Hartmans is 8,000 acres of Bureau of Land Management land in Gunnison. This area is high desert characterized by unique rock formations and fields of sage. There are 40 miles of singletrack and 33 miles of open road at Hartmans. There are trails for beginner to advanced riders here. Other places to ride in Gunnison include Signal Peak, Spring Creek and Lost Canyon. Read about some of these trails in Gunnison you've probably never heard of.
Are there guide services in Gunnison?
You can book a guide for fishing, rock climbing, ice fishing, hunting, mountain biking, rafting and backcountry skiing. Guides will teach you, provide most of the gear and help keep you safe on your activity. Guides are great for beginners, those who don't want to travel with their gear or don't have the proper gear, or anyone who doesn't want to worry about getting everything together themselves.
How do I get to Gunnison?
Flying is the easiest way to get to Gunnison. The Gunnison-Crested Butte Regional Airport is in Gunnison and has recently been remodeled. Its new art and designs are representative of the Gunnison Valley. The remodel was also constructed to improve the traveler's experience. To get from the airport to your hotel or vacation rental you can hire a shuttle or rent a car. There is also a free bus system that runs from Gunnison to Mt. Crested Butte, including the base area of Crested Butte Mountain Resort. You can also drive to Gunnison Valley. To get to Gunnison from Denver you can avoid I-70. Take U.S. Highway 285 S to State Highway 306 and then County Road 209 to County Road 742 and then U.S. Highway 50 W. Another option for avoiding I-70 is I-25 S to State Highway 115 S to U.S. Highway 50 W.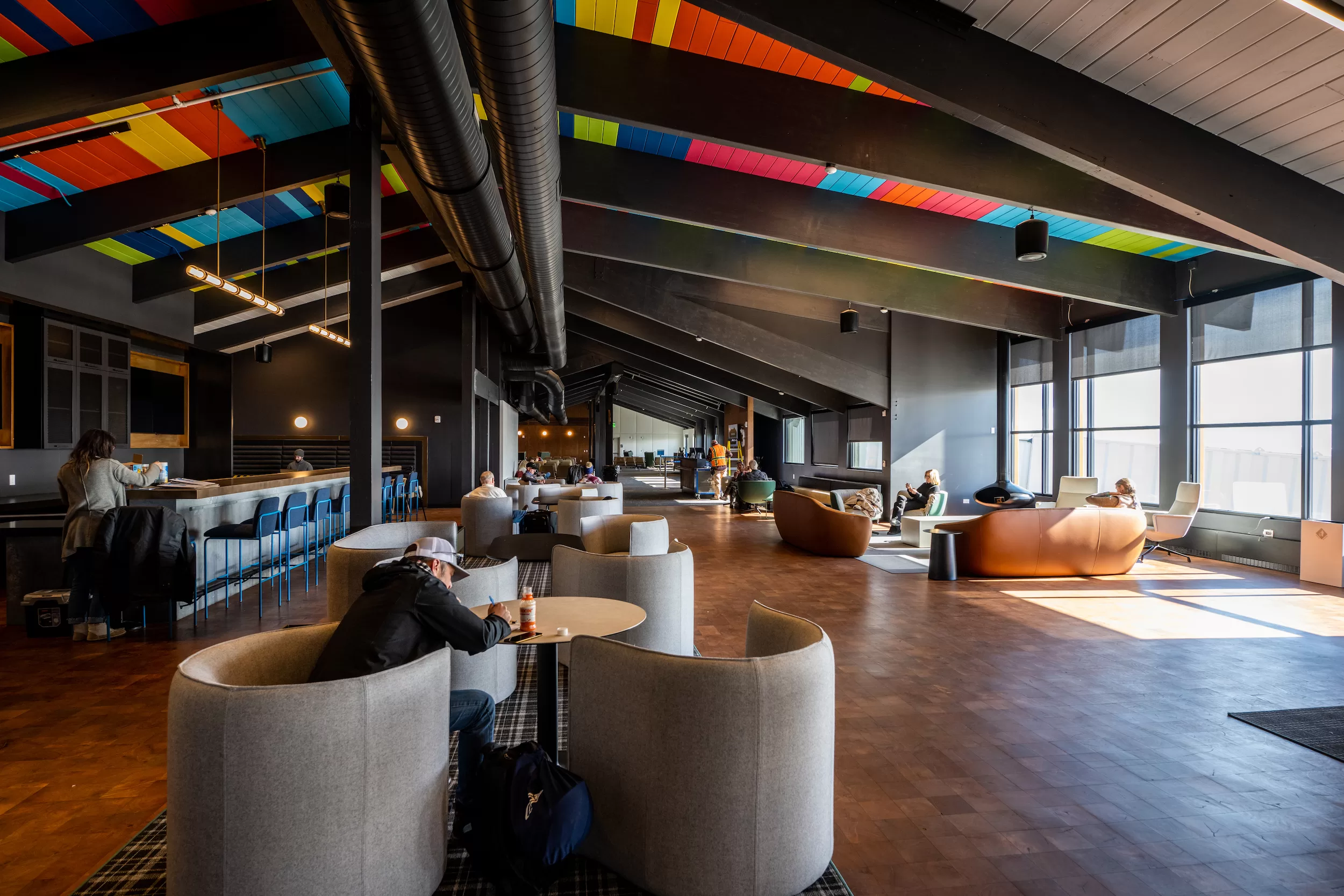 Where can I find the Gunnison visitor center?
Gunnison's visitor center is located at 500 E Tomichi Ave, Gunnison, CO 81230. The visitor center can provide travel resources and information about the area and help you plan things to do.
Planning Your Trip to Gunnison
Now that you have some answers, start planning your trip! Book flights for getting here, check weather conditions, find events to attend, consider things to do and find a place to stay with the direct booking tool on our website. Filter hotels and vacation rentals by amenities, location, price, number in your group and more.