Crested Butte History
The attitude of present-day CB is a direct result of the town's history. CB, unlike many of the ski valleys in Colorado, was primarily a coal mining town. That's part of why so many other main streets are decked out with brick buildings and our National Historic District is primarily colorfully painted wooden buildings.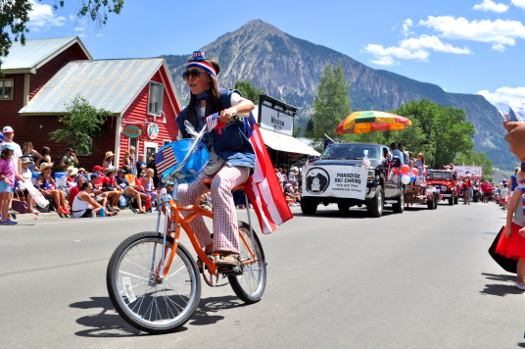 Mining was a hard life, and that streak of fierce independence that comes from living at the end of the road persists to present day. But with that difficult life also comes an appreciation of the little things. We embrace the goofy and take any opportunity we can to wear a costume and throw a party.
Crested Butte took longer to modernize; some folks still say we're frozen in time. Streets were still dirt well into the second half of the 20th century. Outhouses are a not-too-distant memory for many old timers. If you step off Elk, you'll find many Crested Butte residents, young and not so, still living in the old miner's shacks with their original windows.
Things to do in Crested Butte
In Crested Butte, locals and visitors alike like to hit the trail (skiing, biking or hiking) or the rivers (fishing or boating) early, play hard until about mid-afternoon, and then flock to the downtown restaurants and bars to sit out and watch the world go by. Join us and strike up a conversation. You will probably make some new friends and hear some great stories!