Crested Butte Summer Activities
Crested Butte Summer Activities: As you're planning your 2021 Colorado summer vacation, you've got lots of choices for how to spend your time here. No matter your interests, there are fun activities in Crested Butte for everyone.
After a day full of adventures, you'll want to kick your feet up and relax at your accommodations. Whether you're looking for a hotel, a bed and breakfast, a condo or a cabin, you'll find the perfect spot on our Lodging page. 
Downtown Crested Butte
Here in Crested Butte, we have always celebrated our small businesses. Now more than ever, we hope you'll choose to shop local and support the unique, family-owned companies that make this place so special. Downtown Crested Butte is a bustling hub of restaurants, art galleries, gift shops, spas, cafes, marijuana dispensaries, gear stores and so much more.
Hiking
There are day hikes in Crested Butte for people of every ability level. If you're looking for easy trails, take a stroll on Woods Walk, or enjoy an afternoon with the kids on the Beaver Ponds Trail. Moderate hikes near Crested Butte include Cliff Creek Trail on Kebler Pass, Walrod Cutoff Trail near CB South, and Oh-Be-Joyful Trail on Slate River Road. If you're up for a challenge, the Green Lake Trail or Yule Pass Trail will provide it.
Trail running
Anywhere you can hike, you can run. Bring plenty of water and be prepared for lots of vertical gain.
Biking
Whether you're a beginner or an expert, there's a perfect mountain bike ride in Crested Butte for you. Pedal under towering aspen trees on Happy Hour and Upper Loop trails, or explore intermediate terrain on the Dyke Trail off Kebler Pass road or the Strand Hill trail system southeast of town. Challenge yourself on Reno-Flag-Bear-Deadman's or the 403. New to mountain biking? Hire a guide to show you around, or rent a bike at a local bike shop. Our mountain biking guide has plenty of ideas for trails and loops.
Road cyclists will enjoy the views on Highway 135 and County Road 742. If gravel biking is more your style, Pearl Pass is a challenging and beautiful ride. County Road 10 is short but sweet.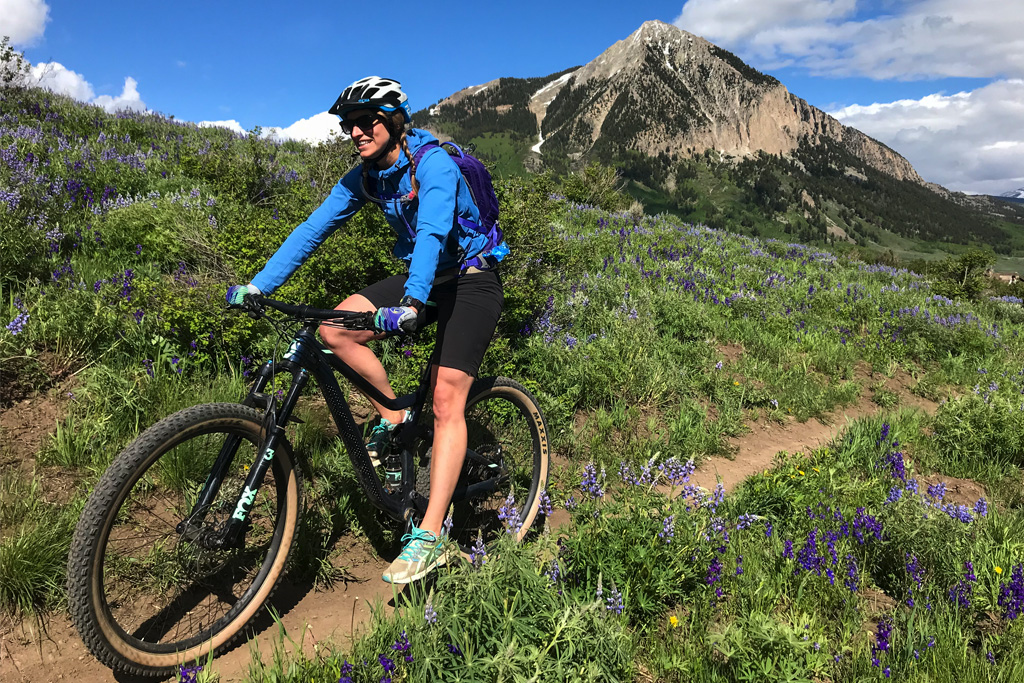 Fishing
Whether you prefer fly fishing or spin fishing, you've picked the right place to visit. Crested Butte's many lakes and rivers provide a prime habitat for rainbow trout, brown trout and kokanee salmon. Talk to an associate at a local fly fishing shop to learn about hatches and current conditions. Even better, hire a fishing guide to take you to the best spots in a dory or a raft, or by walking and wading.
Horseback riding
See the mountains from a new perspective — the back of a horse! A guide will accompany you along the way. View our list of horseback guides to learn more about this kid-friendly activity.
Stand-up paddle boarding (SUPing)
This peaceful sport is a great way to explore Crested Butte's alpine lakes. It's easy to learn, and fun for the whole family (and even dogs!). Many local outfitters offer stand-up paddle board (SUP) rentals. Some of our favorite places to paddle board in Crested Butte are Long Lake, Lost Lake and Irwin Lake. Guide services are also available for day trips. Check out our SUP guide for more information.
Rafting
Whitewater rafting in Crested Butte is a great way to spend time outside with your family. The Taylor River, located about 15 miles south of Crested Butte in Almont, is a great place to take a river tour. Paddle through rapids on the fast-paced Upper Taylor, or sit back and relax as a guide rows you down the calm and scenic Lower Taylor. View our list of raft guides or peruse our whitewater rafting post for more information.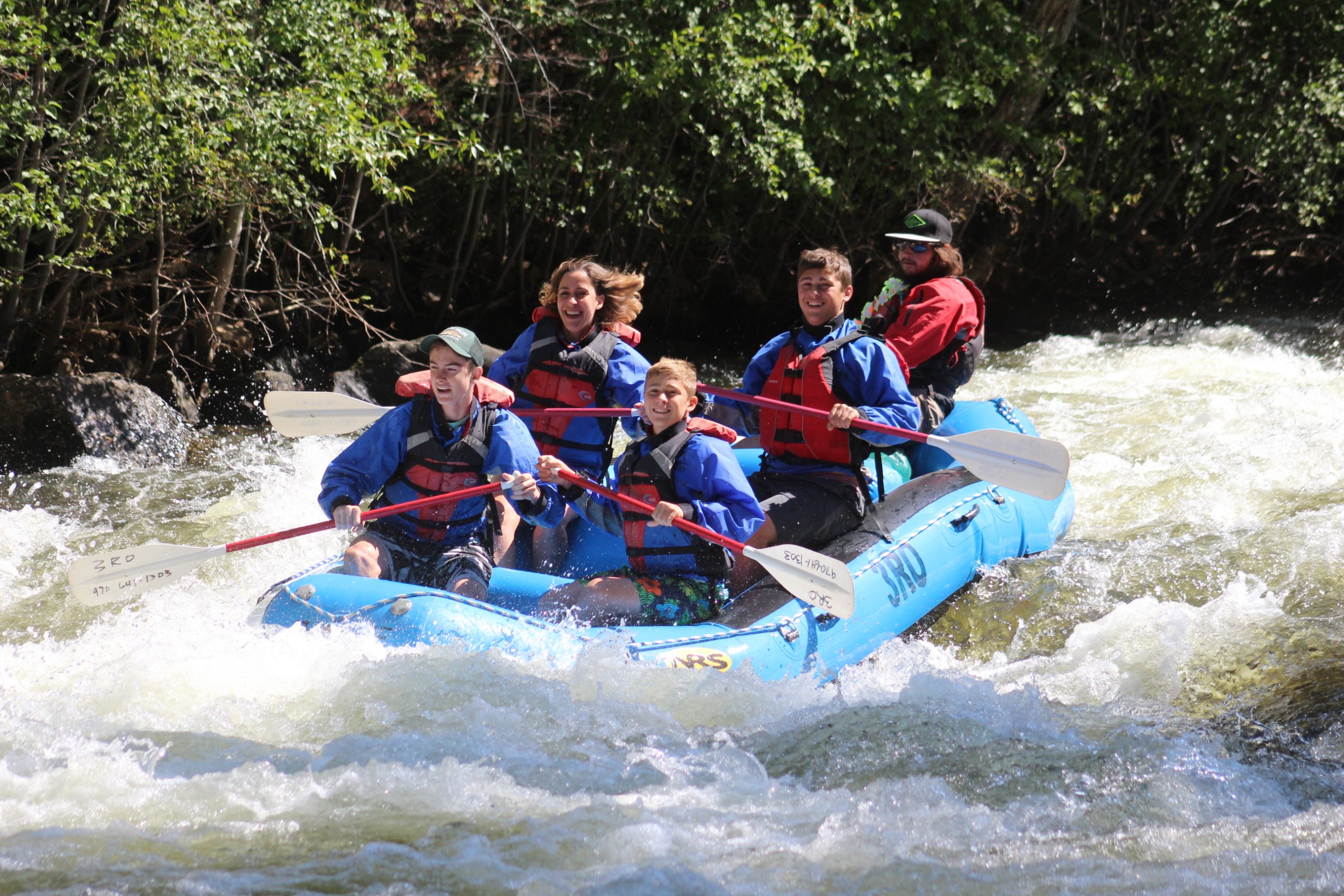 Scenic drives
Many dirt roads in the Gunnison Valley are accessible to two-wheel-drive vehicles and passenger vehicles. Enjoy beautiful views in the summer and fall from Ohio Pass, which connects Gunnison and Crested Butte, or Kebler Pass, which is a scenic shortcut from Crested Butte to Aspen. Cumberland Pass, between Tincup and Pitkin, is one of the highest roads in the U.S. The Jack's Cabin cutoff is a shortcut into Taylor Canyon, and well worth checking out. Cottonwood Pass, which runs from Almont to Buena Vista, is now paved, but offers the same stunning views it always has. You might even see a moose along the way! Our sightseeing guide has even more ideas.
Off-road vehicles
Crested Butte offers a multitude of trails and roads for ATVs, motorcycles and 4x4s. Brush Creek and Cement Creek roads are full of motorized singletrack networks. Motos will also enjoy the nearly endless trail options at Hartman Rocks. Taylor Park and Cumberland Pass are popular hubs for all types of off-road vehicles, with dozens of miles of trail and roads in each area. One of the best 4×4 drives in Crested Butte is the trip to Crystal Mill, the famous old mill north of Schofield Pass. Don't forget to stop at the Devil's Punchbowl along the way. Consider renting a four-wheel drive vehicle or hiring a guide while you're here. Read our OHV guide for more routes.
Dogs
Crested Butte is a very dog-friendly town. Take a short walk down Elk Avenue and you'll undoubtedly meet a few four-legged friends. Dog-friendly hotels are common. Many restaurant patios welcome canine guests, too. Be sure to check the pet policy at your chosen hotels and restaurants before visiting. If you need anything for your pet during your visit, there are several pet supply shops and veterinarians scattered throughout the valley. Nearly all local trails and public lands allow dogs. Please obey leash laws and clean up after your pooch!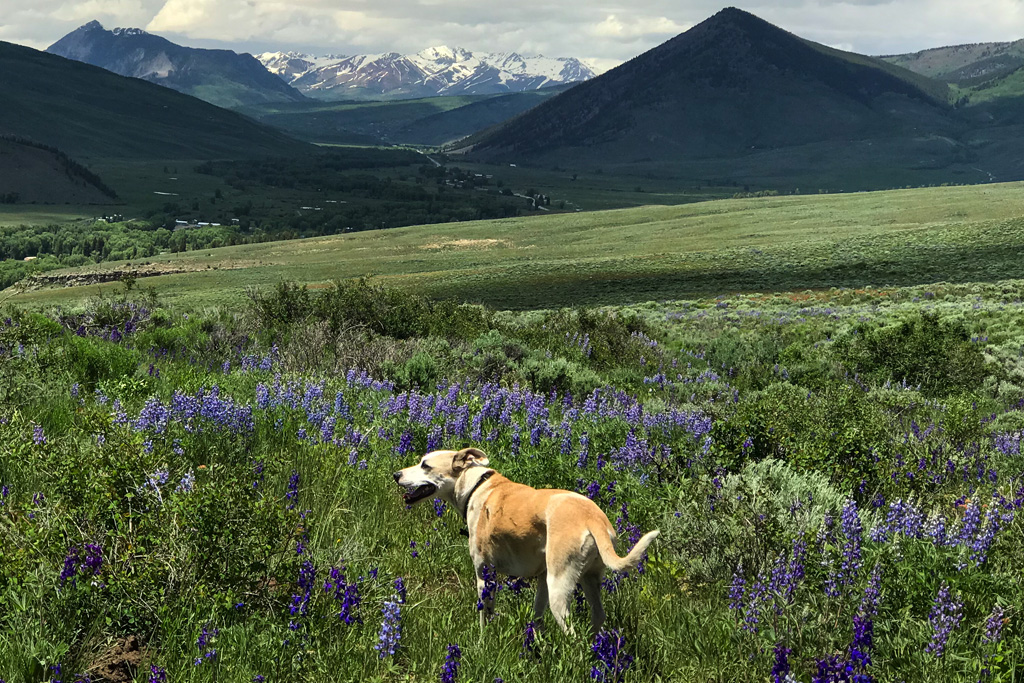 Gunnison Crested Butte Summer Vacation FAQs