Crested Butte and Gunnison Summer Guide
Summer 2023 is here in Gunnison and Crested Butte! We love the long warm days for Colorado Summer activities that include hitting the trails.
Crested Butte and Gunnison have 1200+ miles of trails, 750 of which are singletrack, and millions of acres of public lands. There are so many options for hiking and biking and getting outside. Gunnison Crested Butte also has abundant fishing, OHV trails, a variety of rock climbing and horseback riding. Summer in Crested Butte and Gunnison also means live music, art, ranching traditions and wildflowers. We've put together this guide of events and Summer activities for your Colorado vacation to Crested Butte and Gunnison.
Summer 2023 Events
There are many summer events in Gunnison and Crested Butte. These range from bike races and parades to concerts and art shows. Check one out for a uniquely Crested Butte and Gunnison experience.
Ride in the Original Growler
This annual bike race has three courses to choose from plus a kid's route. It takes participants from downtown Gunnison to Hartman Rocks. This race benefits Gunnison Trails, a trail advocacy group in Gunnison. An awards ceremony and afterparty will follow on both days.
When: May 27-28, 2023
Where: Downtown Gunnison/Hartman Rocks
More Information
Go on a guided hike at the Crested Butte Wildflower Festival
Crested Butte is Colorado's official wildflower capital. Peak wildflower season is usually late June through July. Flowers such as lupine, columbine and mule's ear sunflowers bloom in droves. The Wildflower Festival celebrates these flowers and advocates for their preservation.
When: July 7-16, 2023
Where: Crested Butte, Colorado
More Information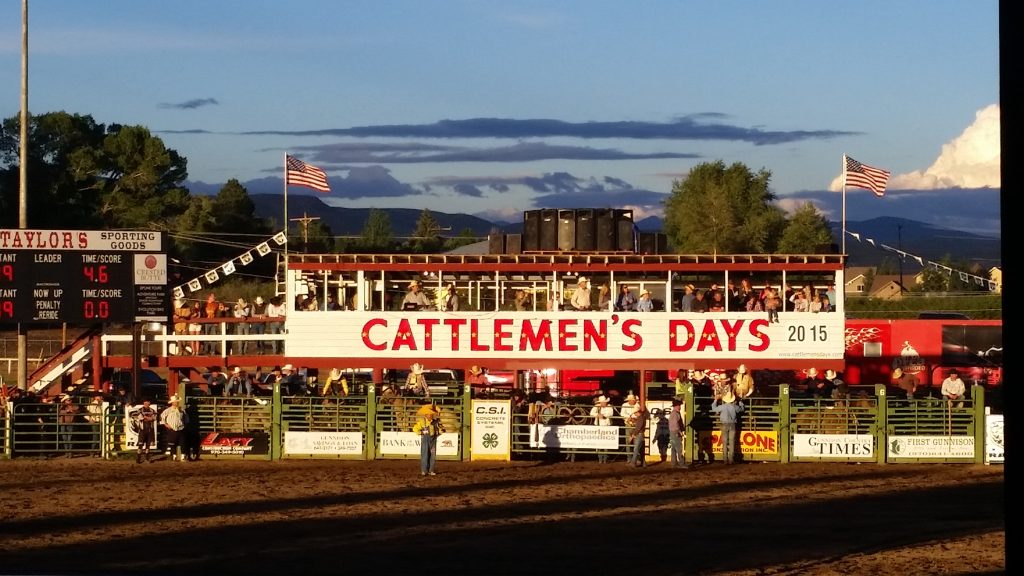 Experience Gunnison's ranching heritage at Cattlemens Days
This rodeo celebrates Gunnison's ranching heritage. Along with events to showcase different ranching skills, the weekend will feature a carnival and 4-H shows. Rodeo events include barrel racing, an open horse show and a red, white and blue rodeo. This event also benefits Tough Enough to Wear Pink, a nonprofit that supports local cancer patients and healthcare facilities.
When: July 13-15, 2023
Where: Fred Field Center and Fairgrounds, Gunnison
More Information
Celebrate with the 4th of July Parade
Elk Avenue will shut down for the annual 4th of July Parade! The parade features floats from local businesses and organizations, fireworks and a water fight.
When: July 4, 2023
Where: Elk Avenue, Crested Butte
More Information
See local art at the Crested Butte Arts Festival
This competitive and well-known arts festival features local artists as well as artists from all over the world. Come and see art in a variety of mediums, hear live music, bid at the Art Auction and watch demonstrations. There is also a Children's Art Alley where kids can create their own works of art to take home.
When: August 4-6, 2023
Where: 818 Red Lady Avenue, Crested Butte
More Information
Enjoy music with a view of Crested Butte Mountain
Center for the Arts Crested Butte turns the Town Park in Crested Butte into an outdoor concert venue every summer! Enjoy music outside with great views of the mountains every Monday this summer starting June 19. Acts range from local bands, up and coming artists to well-known musicians.
When: June 19-August 14, 2023
Where: Town Park, Crested Butte, Colorado
More Information
Test a new mountain bike at Outerbike
Enjoy lift-served mountain biking at beautiful Crested Butte Mountain Resort to test out a new mountain bike. There are three tiers of tickets. Full Demo gets you lift tickets, unlimited bike demos, meals, access to vendors, trails, prizes and contests. BYOB (bring your own bike) gets you lift tickets, meals, access to vendors, trails, prizes and contests. If you have the perfect bike already and just want to ride some epic trails, this is the ticket for you. Social Card comes with access to meals, access to vendors, trails, prizes and contests.
When: August 18-20, 2023
Where: Crested Butte, CO
More Information
Celebrate the rivers in Gunnison
Enjoy the waters in Gunnison with several events throughout the summer. Kayak, raft, SUP, river surf, attend educational clinics and more! Events and clinics will run throughout the spring and summer. Check below for a schedule.
When: Spring and Summer 2023
Where: Gunnison and Crested Butte
More Information
Summer 2022 Activities
Looking for ideas of things to do on your Colorado summer vacation to Crested Butte and Gunnison? Check below for a list of some favorite Summer activities!

Bike at Hartman Rocks in Gunnison
Hartman Rocks is managed by the Bureau of Land Management and is located just outside of Gunnison. This high alpine desert has 40 miles of singletrack and 33 miles of open road. Routes range from highly technical to gentle enough for kids learning to bike. With fields of sage brush and unique rock formations, this area is a one-of-a-kind place to ride.
Hang out on Main Street and Elk Avenue
Main Street in Gunnison and Elk Avenue in Crested Butte are the main drags in town. Here you'll find the most options for restaurants, local businesses to shop at, coffeeshops, bars and breweries. The Crested Butte Museum is also on Elk Avenue. Stop in to learn more about the mining, biking and skiing history of the town. The Arts Center is on Main Street in Gunnison. Take a class, see what's hanging in the gallery or buy some local art.
Take the lift to the Crested Butte Summit Trail
In the summer the Silver Queen chairlift runs at Crested Butte Mountain Resort. Once you get off the lift it's a 1.25-mile hike to the summit of Crested Butte Mountain. This hike is moderate-difficult. Its well-marked and goes through tall timber, across tundra and up a boulderfield at the end. The view from the top is amazing in all directions. The hike back to the base area is six miles or you can take the chairlift down. You must purchase a ticket to ride the chairlift.
Bike through wildflowers in Crested Butte
For a different biking experience than Gunnison, head to Crested Butte. Trails wind through aspen groves, meadows and along beautiful vistas. Depending on the time of summer the wildflowers might be as tall as your handlebars! Many trails can be conveniently ridden to from town as well.
Stargaze at Black Canyon of the Gunnison National Park
Black Canyon National Park is a designated International Dark Sky Park. This means there is very little artificial light pollution at the park, making the stargazing spectacular. The park doesn't close at night, which allows access for nightlong sky viewing. Several overlooks are further back from the road and are shielded from headlights on passing cars. On the South Rim these include Chasm View, Dragon Point and Sunset View. On the North Rim these include overlooks along Chasm View Nature Trail and Kneeling Camel View. The hiking and views at Black Canyon are also stunning during the day!
Listen to Live Music
There is a variety of places to hear live music in Crested Butte and Gunnison! The Gunnison Arts Center and the Center for the Arts Crested Butte both host concerts throughout the summer. Every summer the Center for the Arts Crested Butte hosts a weekly outdoor concert series on Mondays in Crested Butte called Alpenglow which begins June 27. The Gunnison Arts Center puts on a summer weekly Music in the Park event. The I Bar Ranch in Gunnison also has concerts almost every weekend. Check our events calendar to find out where else you can see music in the valley.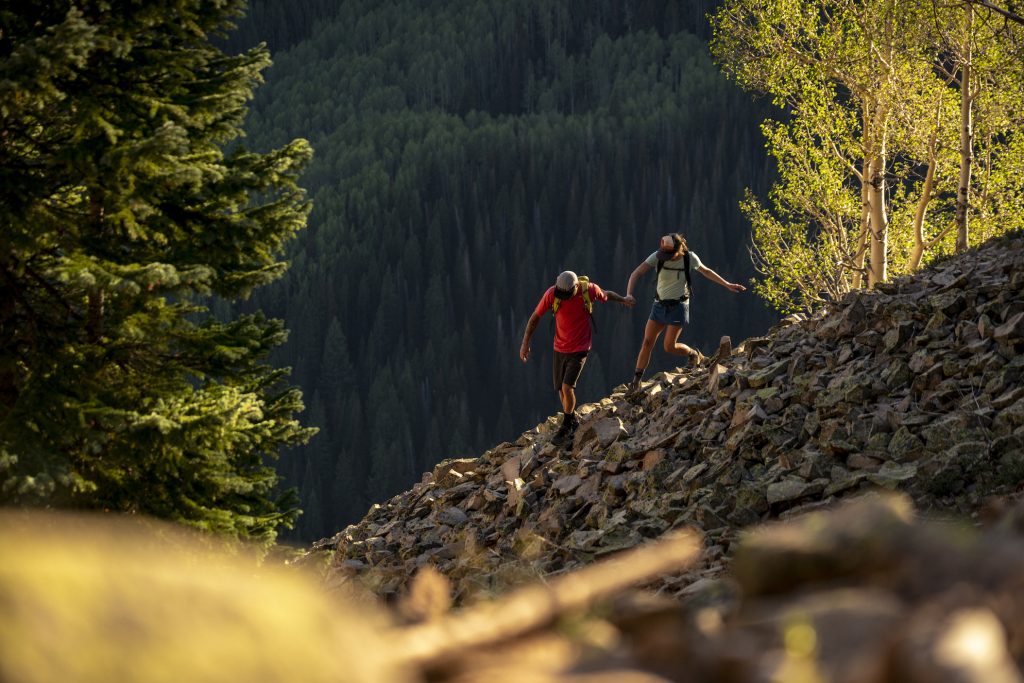 Stewardship
You may have noticed how many of the summer events and activities in the Gunnison Valley revolve around the extensive trail systems here. Learn more about the organizations that make these trails possible.
Planning Your Trip to Crested Butte and Gunnison
Check out our trip planning page for resources on planning your trip. Browse things to do, check out flight options and view real time weather conditions.
Lodging
After a day full of adventures, you'll want to kick your feet up and relax at your accommodations. Whether you're looking for a hotel, a bed and breakfast, a condo or a cabin you'll find the perfect spot on our Lodging page.