Please make sure you have properly registered your OHV (off-highway vehicle) before riding it on public lands and be sure to follow all regulations and trail closures for a great 4 wheeling vacation experience in the Colorado mountains. If you are unsure of conditions or access please contact the National Forest Service or Bureau of Land Management in Gunnison. ATV's and side-by-sides are not permitted to drive on Gunnison County roads. Look for the blue and yellow road signs if you are unsure.
There is an ongoing debate in the Gunnison National Forest, as there is in almost every Forest, about closing some trails to OHV. Don't give OHV opponents any fuel in that effort — ride safely, respectfully, and legally and always follow Leave No Trace. Wherever you ride, be sure to watch out for hikers and bikers. Many of these trails are used for multiple activities.
CEMENT AND BRUSH CREEK
Cement Creek and Brush Creek are dirt biker heaven. The red dirt hue, beautiful rock formations, and miles of sailing through evergreens are sure to put a smile on your face. Multiple trails cross the ridge between Cement and Brush Creek with one long trail (Double Top Trail #405) running, for the most part, along the crest. Multiple trails climb up to reach Trail #405 from both Cement Creek Road and Brush Creek Road and you can ride straight up and over on Block and Tackle Trail #545.
If a challenging drive is more your taste then try out Brush Creek Road, aka Pearl Pass Road. This road dates back to Colorado's old mining days and was once the main road between Crested Butte and Aspen. Today it is a technical, often muddy route that goes into the heart of the Elk Mountains. If you have the clearance and tires and are up for a challenge you will be rewarded with views of some of the wildest places in the lower 48.
TAYLOR PARK
The Taylor Park ATV and OHV trail system would take a lifetime of 4 wheeling vacation trips to explore thoroughly. Stretching out to Chaffee County and Cottonwood Pass on the east and connecting to the Cement Creek and Brush Creek motorized trails this area has the greatest choice of dirt roads and motorized single track in Gunnison County. Trips out to Taylor Pass or Reno Divide should be on any off-road enthusiast's list.
GUNNISON
Gunnison is the place to go for riders and drivers that want a different experience than what Crested Butte offers or don't want to worry about snow in early summer or fall. Here, instead of mountain passes, it's drives along the high mesas and sage scrublands that make up the lower Gunnison Valley. Hartman Rocks is conveniently located in Gunnison and has the highest concentration of trails in the lower valley. Be sure to check out the Flat Top trail and road network located off Ohio Pass Road for a chance to spot one of Gunnison County's large elk herds.
PARADISE DIVIDE AND SCHOFIELD PASS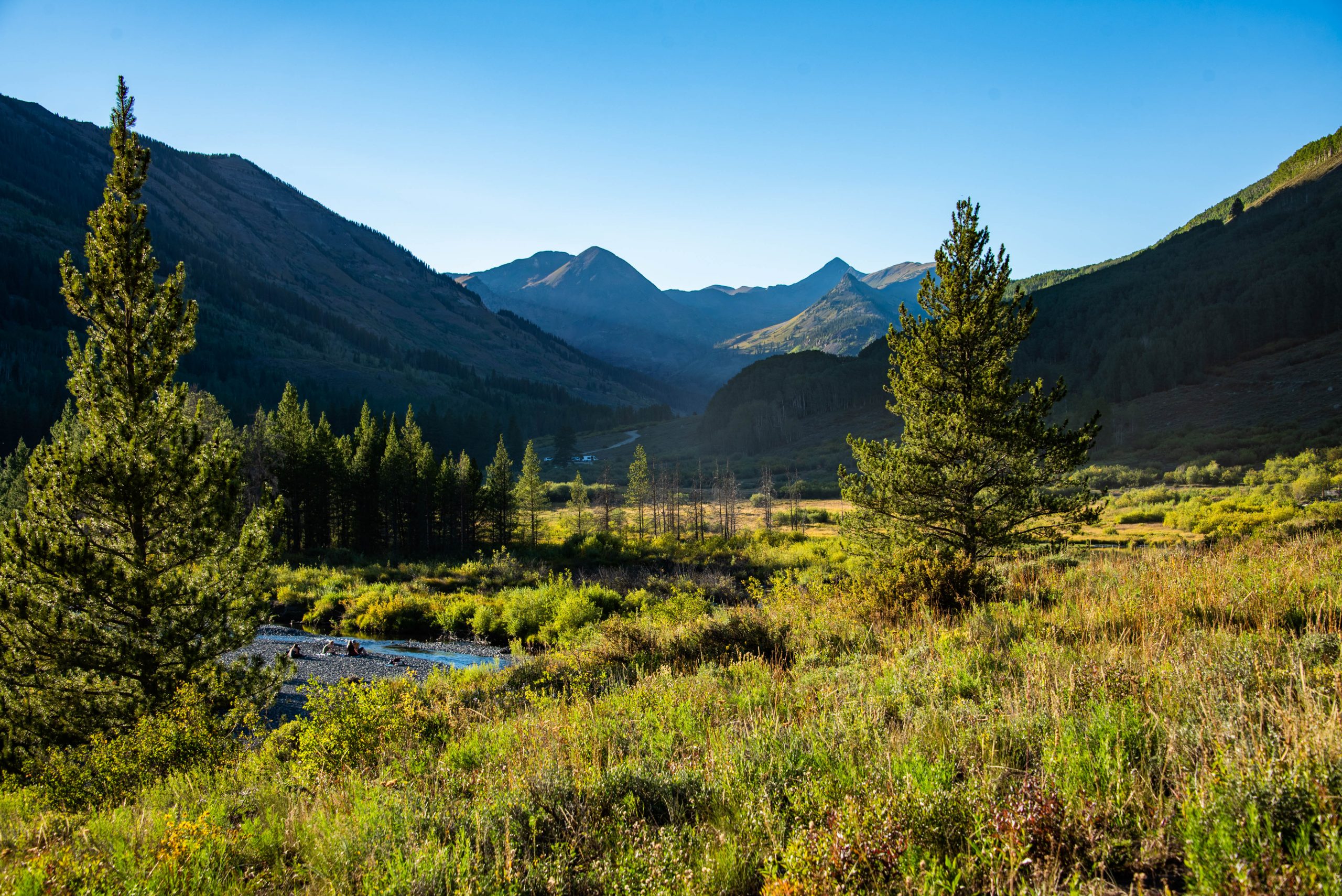 This is the most popular OHV route in the area, and for good reason. If you're coming in the busy season it may be best to avoid this one, but in the late summer/early fall this loop offers views from Maroon Bells to Irwin with lots of picnicking and sightseeing opportunities. The most popular loop is to drive out of Crested Butte towards the mountain. Take a right up Slate River Road and follow it up to the old mining town of Pittsburgh. From here some clearance is needed as the road switchbacks up for a couple miles. At the top of Paradise Divide you will find plenty of parking, a sign marking your accomplishment, and a couple alpine ponds.
Continue onward and you'll find yourself with the option to go over Schofield Pass or turn left and go towards Marble and Crystal. The road to Marble and Crystal becomes very rugged as it travels past the Devil's Punchbowls. Only capable drivers and short-wheelbase, narrow rigs can make the full drive from Schofield Pass all the way to Marble.
Most folks decide at this point to turn right and drive over Schofield Pass and make the quick jaunt to Emerald Lake just beyond. Continue driving down towards the townsite of Gothic, now the Rocky Mountain Biological Laboratory. Four miles later you'll hit pavement at the Snodgrass Trailhead. Follow Gothic Road all the way into town and show off your new dirt paint job.
ACTIVITIES IN GUNNISON CRESTED BUTTE
Be sure to check out the other fall and summer activities Crested Butte and Gunnison have to offer. We have stellar mountain biking trails and an abundance of hiking trails, rivers to raft and fish, rocks to climb, good food to eat, and cool towns to see. Check out our activities page to learn more!
CRESTED BUTTE AND GUNNISON HOTELS
Whether you're looking for a cabin or a condo, a hostel or a traditional hotel, we've got you covered for a vacation rental. Visit our Lodging page to learn more!