BLACK CANYON OF THE GUNNISON CLIMBING
There is a lot to be said about Black Canyon National Park, but the only way to appreciate its immense and staggering power is to be in it. The river provides a constant soundtrack of white noise from deep in the belly of the earth while the black walls tower above. Routes here stretch up 2000 feet, creating spectacular granite multi-pitch routes to send.
There are boundless potential climbing spots in the Black Canyon, but some of the classic areas are North Chasm View Wall, The Painted Wall, and Checkerboard Wall. Access to these areas is located along the North Rim of the Black Canyon down steep boulder-chocked gullies until you reach the bottom.
The shoulder seasons are often the best times to rock climb in the Black Canyon, especially if you're heading to Moab. April and May are great because the poison ivy hasn't sprouted yet and September to November offer bluebird fall days where the sun is on your shoulders and its not too cold yet.
This canyon deserves respect and is not a beginner or intermediate climbing area. That being said there are several guide services in Gunnison-Crested Butte that are permitted to lead trips in Black Canyon National Park. Groups that want to scope out the classics should have a guidebook, versatile rack, and enough gear to spend the night outside if necessary.
Please be sure to reference the National Parks Service website for permit requirements, safety measures, and route closures before you start Colorado rock climbing in the Black Canyon.
HARTMAN ROCKS CLIMBING
Hartman Rocks often draws comparisons to Joshua Tree from well-seasoned climbers. This sculpted paradise of granite lies just outside Gunnison's city limits — its not unlikely for residents to ride their bikes to the crag. That's right, Hartman Rocks is also a world-class mountain biking destination.
Top-rope, sport, and trad routes run the gamut from beginner to professional. Spectacular bouldering clustered around the main walls are a great way to spend a sunny afternoon with a few friends, crash pads, and a dog or two. Beginners should check out the aptly named "Beginner Slabs" or the "Pinnacle Gully." If you only have a little bit of time to climb at Hartman Rocks then try out the "Quintessential Pinnacle" for a tried and true Gunnison classic. For more beta stop by Rock and Roll Sports on US 50.
TAYLOR CANYON
Taylor Canyon, Colorado rock climbing lies at the multi-sport heart of Gunnison County. The most popular crags are located within a quarter mile of the paddling takeout for the Upper Taylor, the exit of Doctor's Park mountain bike trail, and superb trout fishing.
First and Second Buttress are just two of several climbing areas in Taylor Canyon. Its hard to miss this towering set of cliffs from the road, which are located just past Harmel's Ranch and before South Bank takeout. If you're looking to meet fellow climbers the chances are high that several groups will be staying in one of the two campgrounds within walking distance of the routes.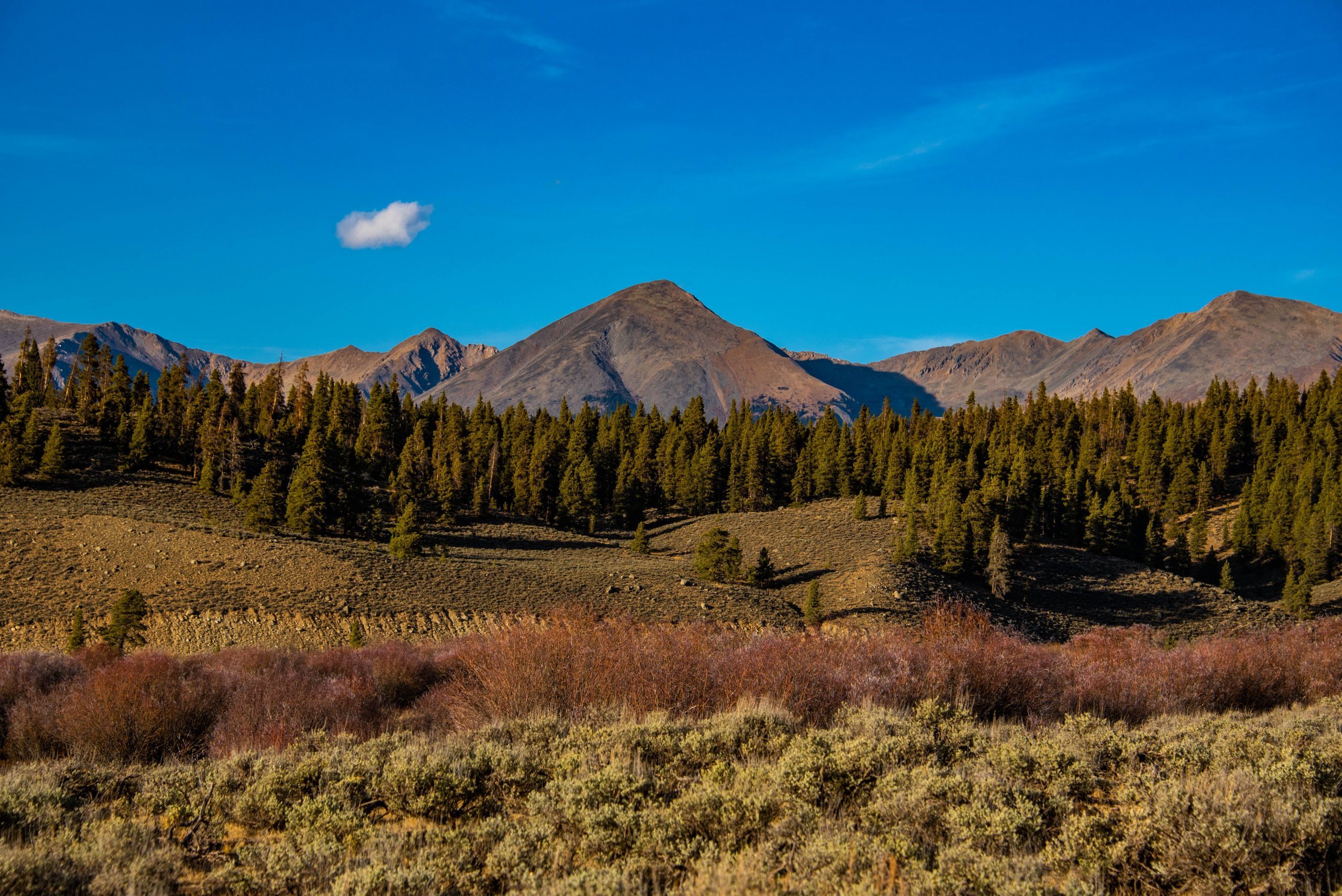 SPRING CREEK
Check out Spring Creek if Taylor Canyon is crowded or you're looking for a little more adventure. In just a 5 mile stretch of dirt road there are over 24 developed walls, towers, and crags. Some are within easy reach of your parking spot, while others require tedious exploration of the gullies and crevices stretching down to the road.
As you reach Harmel's in Taylor Canyon look for Spring Creek Road (FSR 744). There are many possibilities to explore in this long granite canyon. Almost all established routes here are trad. Watch out for loose rock too. The Spring Creek Spire is the most prominent rock feature in the canyon and is a must-do.
OTHER AREAS
CEMENT CREEK
The main crag at Cement Creek, in Crested Butte South, can be seen as you drive Highway 135 from Gunnison to Crested Butte. The Caves is an outcropping of pockmarked limestone with top-rope and sport routes. Further up Cement Creek are two more crags, Disco Inferno and Anarchy Wall. Anarchy Wall is easily visible from the road around Mile 4. A large parking/turnaround exists below.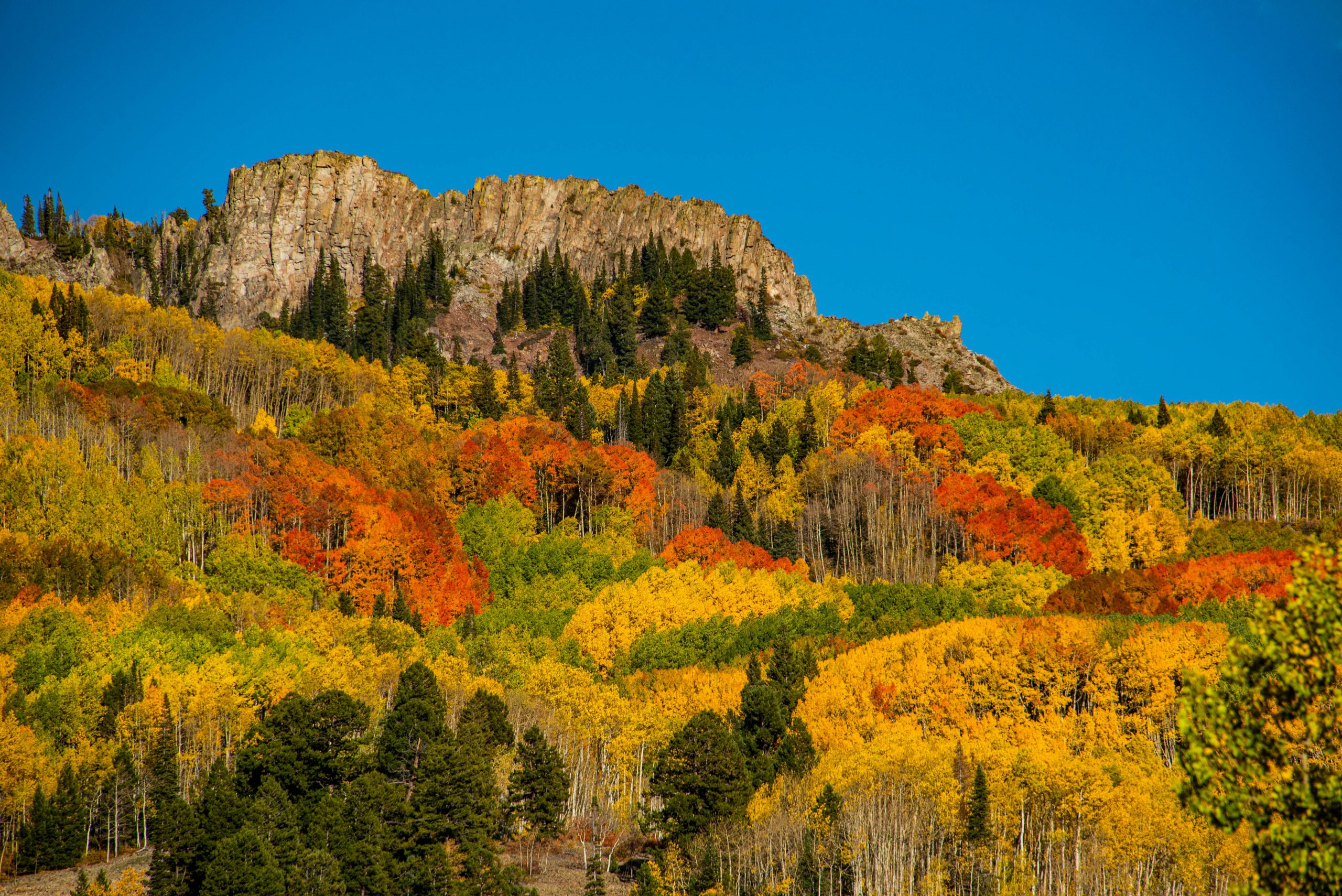 UPPER LOOP BOULDERS
The Upper Loop boulders can also be spotted from Highway 135 if you have a keen eye for rock. They are located along the base of Mt. Crested Butte above the Skyland neighborhood and you can access them from Crested Butte by following Tony's Trail up to Upper Loop. Check in at the Alpineer in Crested Butte if you want more information about these specific Colorado rock climbing routes.
LOST CANYON ROAD
Lost Canyon Road is a classic Gunnison bouldering area and sees a lot of local traffic after work and between classes. The routes range from 10-20 feet and feature numerous types of holds which make it great for climbers just getting into the sport. To get there turn onto County Road 10 as you drive north out of Gunnison on Highway 135. Turn onto Lost Canyon Road and follow it until you reach the obvious sandstone outcropping.
ADAPTIVE ROCK CLIMBING
The Adaptive Sports Center in Crested Butte is a full-fledged therapeutic recreation program for differently-abled people. ASC offers climbing instruction at Hartman Rocks in one-on-one or group settings.
ROCK CLIMBING GUIDE BOOKS
Gunnison Rock by Leo Malloy
LEAVE NO TRACE
Always follow Leave No Trace and practice "clean climbing" techniques to avoid damaging the rock while rock climbing anywhere.
ACTIVITIES IN GUNNISON-CRESTED BUTTE
Be sure to check out the other summer and fall activities Crested Butte and Gunnison have to offer. We have stellar mountain biking trails and an abundance of hiking trails, rivers to raft and fish, rocks to climb, good food to eat, and cool towns to see. Check out our activities page to learn more!
CRESTED BUTTE AND GUNNISON HOTELS
Whether you're looking for a cabin or a condo, a hostel or a traditional hotel, we've got you covered for a vacation rental. Visit our Lodging page to learn more!