The Simplicity and Joy of Presence – Fall Morning Yoga
It's a chilly fall morning and I get up early, mindful of not waking up the husband and kids. Slipping on my yoga clothes and grabbing a cup of tea I head out the door and to the studio. I grab as many yoga mats as I have and head up the road towards Taylor Reservoir.
The drive up Taylor Canyon is always one of my favorites. Having moved to Gunnison from Florida over 18 years ago, Taylor Canyon has always held a special place in my heart. After my father had passed away and I had graduated from high school my mom began volunteering for the US Forest Service at a campground up Taylor. A huge piece of my past 18 summers has been spent along this beautiful canyon. Although no one is on the road today, I take my time, obeying the speed limit mostly because I don't want to miss the opportunity to spot a deer, elk or mountain goat. Past the reservoir I wonder where my turnoff is and as the sun begins to lighten the sky I pull over to take a few photos of the reservoir and to look at my directions. Where I'm going I've never been. There is a bit of hesitation at the unknown but I'm excited for the new experience nonetheless.
I find my turnoff and head up the dirt road. I begin to wonder, how many students will I have today? What is the space like? Will I have enough mats to accommodate this group? Will they like my teaching style? The details were vague when I was contacted by the head of this corporate retreat being held for software developers and engineers. He said that he had a group of folks who would be coming from all over the United States for this team building retreat in the mountains. He was concerned about their ability to acclimate to the elevations of Taylor Canyon so he wondered if some yoga could help.
I pull up to camp and find the building where I will be holding class. Unfortunately the heater has not been turned on yet so when I go in to set up, I can see my breath. I push away folding chairs and line up the mats so that no one will be stuck in a corner. The view from the room is breathtaking. Park Cone Mountain rises high up in the distance with a wide valley opening up in the foreground and a thick forest surrounding the building. It is going to be a chilly, but wonderful morning.
The participants slowly make their way into the room, many dressed in thick coats and jeans, not your usual yoga class attire. There are many hesitant glances my directions and quite a few "I don't know how to do yoga" comments but I do my best to reassure them that whatever level they are at today is okay. I begin the practice with the focus being on breath and I lead them through a couple of easy to learn pranayamas (breathing exercises). As the class evolves into a moving physical practice I take it easy. This is a group of inexperienced beginners and they constantly glance up at me, looking for instruction and guidance, barely trusting their own bodies. I slow down even more. I constantly encourage the attention to return back to the breath because along with our heartbeats it's really one of the only things we can count on. This yoga practice today is about getting into our own bodies, being observers and tapping into that unique ability to listen and learn from what the body, breath and mind are telling us. I think about their corporate jobs, most of them spending 8+ hours per day at a computer. Throughout the practice we share laughs as a few tip over, losing their balance and smiles become contagious as they begin to not take themselves so seriously. Tensions that they walked in with cease and a general comradery begins to show itself. A quote from Aadil Palkhivala comes to my mind as I watch the energy of the room transform.
"True yoga is not about the shape of your body, but the shape of your life. Yoga is not to be performed; yoga is to be lived. Yoga doesn't care about what you have been; yoga cares about the person you are becoming. Yoga is designed for a vast and profound purpose, and for it to be truly called yoga, its essence must be embodied." — Aadil Palkhivala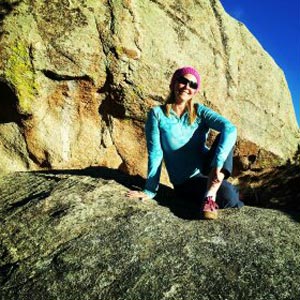 The group finds themselves, for perhaps the first time in a long time, actually IN their bodies. They are no longer preoccupied and self-judging. At the end of the class the group has changed. The people who were forced to do a little yoga for their job, that walked in disconnected, unsure, and tired are now talkative, cheery, and ready to dole out some hugs. This is why I love the practice of yoga. It's transformational. It takes us from disconnection to embodiment no matter our status in life, whether or not we wear fancy yoga clothes or the shape or size of this physical body. I love it because yoga is for everyone.
Leia Morrison is an 18-year Gunnison County local and owner of the Sanctuary Yoga and Pilates Studio. She lives in Gunnison with her husband and two daughters and can be found skiing, mountain biking, stand up paddleboarding, and playing outside when she's not teaching classes and leading yoga retreats at the Sanctuary.