HORSEBACK TRAIL RIDES
Several places in the valley offer trail rides on public and private land. Summer horseback riding is one of the best ways to experience the Wildflower Capital of Colorado, as well as spot wildlife like elk and deer.
Booking a trail ride with one of the outfitters in the area is a good way to experience our remote Wilderness Areas that don't allow vehicles and motorized traffic. You can see some of the most beautiful and unspoiled areas in the Gunnison and Crested Butte area without having to work quite as hard.
PACK TRIPS
Gunnison and Crested Butte are surrounded by designated Wilderness Areas that do not allow motorized access. This means solitude, untainted views, and few visitors. Visiting Wilderness Areas on horseback either by yourself or through one of the outfitters in the valley means you can experience all of this.
Many hunters choose to use horseback as their primary means of accessing remote hunting terrain in the fall. By going with a hunting guide you can set up a drop camp and hunt different areas from horseback. When you shoot a 700 lb. bull elk 11 miles from the nearest road, you'll be really happy you brought a horse with you to help pack it out.
TRAILS
Coming to Gunnison and Crested Butte with your own horse? Here are some popular trail rides in the valley.
Deadhorse Trail at Black Canyon of the Gunnison National Park
This trail is on the North Rim of Black Canyon National Park and is the only trail in the canyon open to horses. It is about 5 miles round trip and easy to moderate difficulty. Please review rules for horse use in the Black Canyon before hitting the trail.
Snodgrass Mountain Trail 
This trail is about 5.8 miles round trip and moderate difficulty. It is accessed by driving up Gothic Road from Crested Butte through Mt Crested Butte. In the summer you'll ride along colorful wildflowers and in the fall vibrant aspen trees. It also offers excellent views of Gothic and the Elk Mountains. It sees a lot of use from hikers and bikers, so be mindful while using it.
Washington Gulch Road 
This trail is 7.5 miles out and back and moderate difficulty. It is accessed by taking a left off Gothic Road 1.75 miles north of Crested Butte. This is another good trail for wildflowers and views of Ragged Wilderness and Gothic Mountain. This trail is also popular with hikers and bikers.
Silvercreek Trail 
This trail is in Gunnison National Forest. It is 3.5 miles out and back and moderate in difficulty. After the first 1/2 mile it runs along the creek, which is white in color due to aluminum from volcanic rocks in the mountains. Eventually the creek merges with the main creek, which is red in color from oxidized iron. It is also used by hikers and bikers.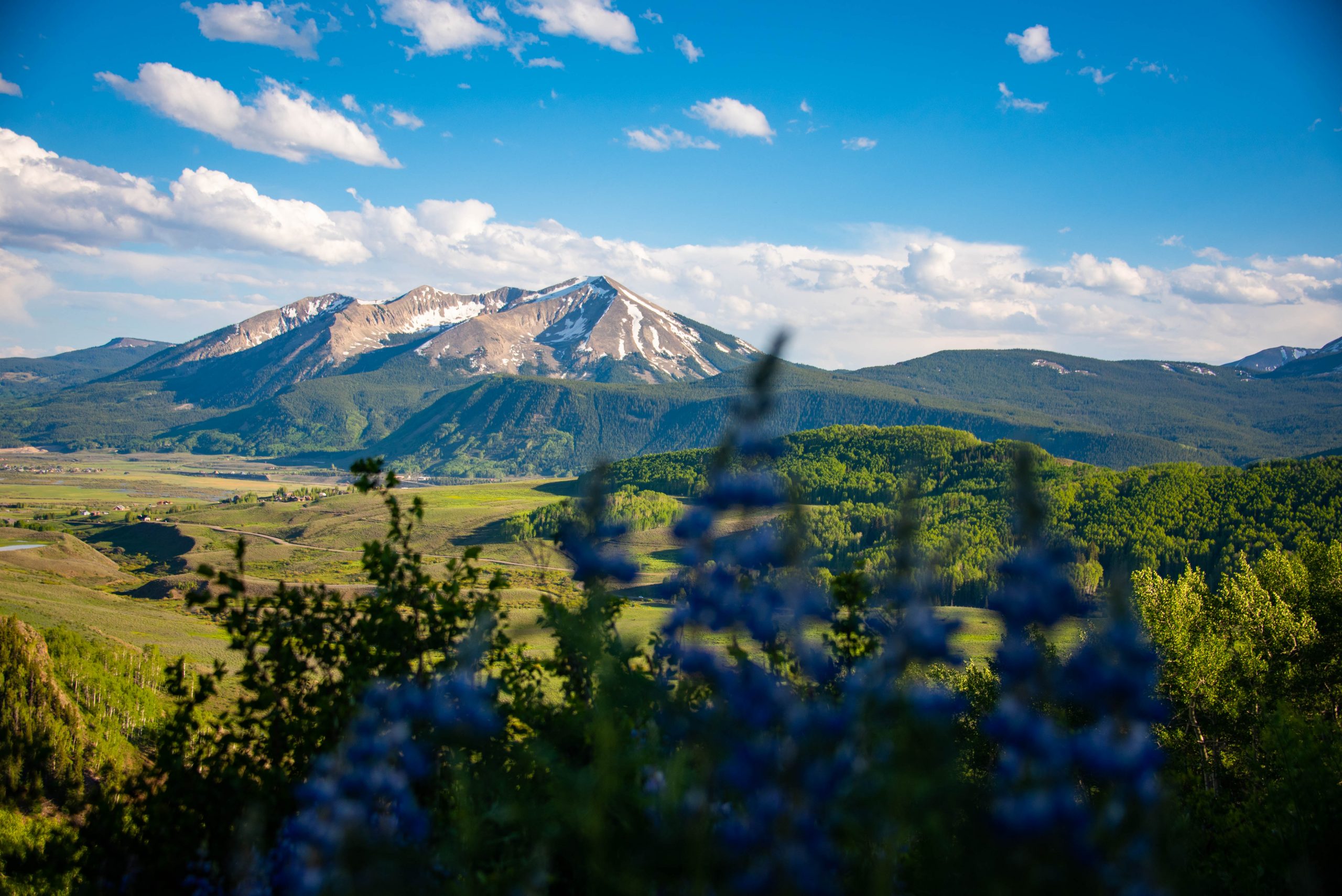 ACTIVITIES IN GUNNISON-CRESTED BUTTE
Be sure to check out the other fall and summer activities Crested Butte and Gunnison have to offer. We have stellar mountain biking trails and an abundance of hiking trails, rivers to raft and fish, rocks to climb, good food to eat, and cool towns to see. Check out our activities page to learn more!
CRESTED BUTTE AND GUNNISON HOTELS
Whether you're looking for a cabin or a condo, a hostel or a traditional hotel, we've got you covered for a vacation rental. Visit our Lodging page to learn more!