10 Reasons to Experience the Holidays in a Mountain Paradise
Picture it now: Giant snowmen, roaring fireplaces, and being surrounded by friends or family in a small mountain town lit up for Christmas. The Gunnison Valley, on Colorado's western slope, is the ideal place to spend your holiday season. Whether you're escaping a gray winter or simply seeking some powder-filled ski turns on the mountain, Crested Butte and Gunnison are your home away from home for the holidays.
1. The Best Downhill Skiing Around
Crested Butte Mountain Resort has it all. Extreme skiing? Experience some of the best inbound terrain in the country. First timer? Lessons are available throughout the holidays and 26% of the mountain is devoted to beginners. And of course you can enjoy everything in between.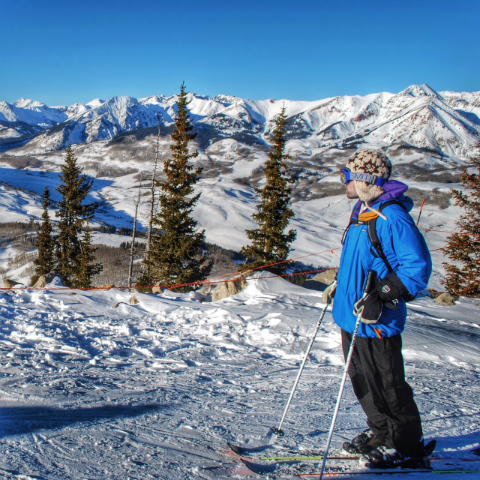 2. Shop Local
We may not have a Macy's or Saks, but we do have incredible local shopping. Cute boutiques, sporting goods stores, and souvenir shops fill the main streets. The experience that comes from Christmas shopping in the gently falling snow, with our little mountain town decked out in holiday decor is truly memorable.
3. Mouthwatering Meals
There are over seventy-five restaurants in the Valley with nearly all independently owned and operated. Chances are while you're out adventuring, you're going to work up an appetite. Have no fear, you can't go wrong.
4. Three Huge Christmas Trees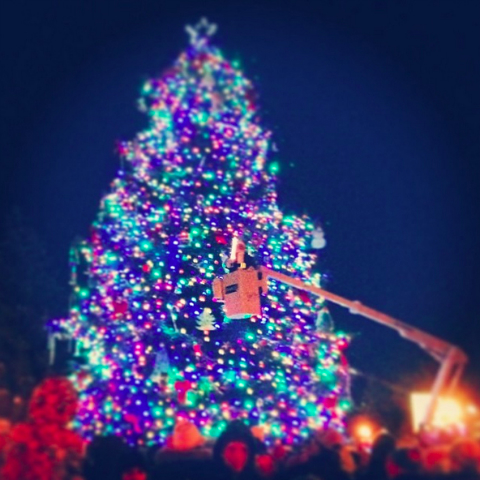 The first weekend of December we close down the main streets and part of the mountain village to set up and light our three locally harvested trees! Santa will come to town for the lightings, free hot chocolate will litter the streets, bonfires will take place in the middle of the street, and holiday cheer surrounds the valley.
5. Torchlight Ski Parade & Fireworks
On Christmas night and New Year's Eve, Crested Butte Mountain Resort's Ski School skis from the top of Silver Queen to the base area with torches creating a blazing crimson stream of skiers. When they reach the bottom, skiers light off fireworks for everyone to ring in the holidays. You won't soon forget this annual spectacle!
6. You Can Walk Everywhere
Forget sitting in traffic, grabbing an Uber, or being around drivers that can't handle the snow. In Gunnison and Crested Butte you can walk anywhere. And if you don't feel like walking, we have free buses running all day long. There's even a free bus from Gunnison to Crested Butte and back.
7. Dreaming of a White Christmas?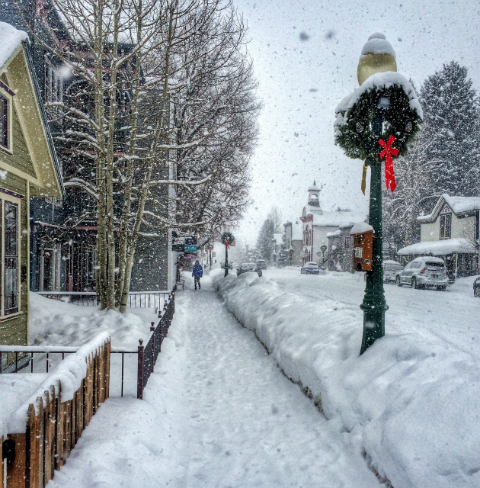 The holidays can bring some amazing powder days. Expect excited locals and our little mountain town with a fresh coat of white.
8. You Don't Get These Views Anywhere
Soak in the vistas from every direction. Towering snow covered mountains continue to leave us jaw-dropped. Icy rivers with cottonwood trees collect dustings, creating a magical feeling. Don't forget the camera!
9. Rest & Relaxation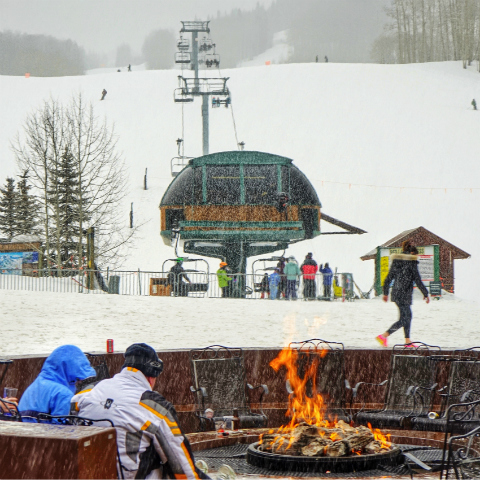 This is vacation after all. Don't forget that you're here to relax and find a peace in the holiday season that is sometimes hard to fathom. Take a deep breath, grab your book, and post up by the fire.
10. Getting Here Is Easy
One call does it all. Book now and head this way! Direct flights now available from: