Gravel Biking in Pitkin and Tincup, Colorado with Nick Gould
Join professional gravel cyclist Nick Gould as he goes gravel biking in Pitkin and Tincup, Colorado. Nick was training for the Gunni Grinder, a gravel bike race in September in Gunnison. This video features Cumberland Pass, a mountain pass that connects Pitkin and Tincup.
Watch Gravel Biking in Pitkin and Tincup, Colorado, with Nick Gould
The Route
Cumberland Pass connects the small Colorado towns of Pitkin and Tincup. Pitkin is a historic mining town located on an old railroad line that used to connect to Buena Vista through the Alpine Tunnel. Tincup is also an old mining town because of the gold and silver found in the hills above Taylor Park. Most of the structures and cabins in town are original. They have small year-round populations and are popular destinations for off-roading. This route starts in Pitkin, Colorado. Pitkin is nestled within Gunnison National Forest and the Fossil Ridge Wilderness. To get to Pitkin, head east from Gunnison towards Monarch Pass on Highway 50. Turn left after 11 miles onto County Road 76. Pitkin is 15 miles down this road. You'll pass Ohio City on the way. Cumberland Pass is up County Road 765. This dirt road has a gentle grade and isn't very steep. However, there are some windy turns to be aware of. This ride is high-elevation, rocky and challenging. Cumberland Pass is also a popular driving route, so watch out for cars. The pass tops out at 12,034 feet. The scenery on the route is high-alpine, and the views are far-reaching. Expect views of pine forests, high-alpine lakes and mountain peaks above treeline. You will be able to see incredible views of peaks in the Sawatch Range. There are many 14ers in the Sawatch Range, including the Collegiate Peaks. Other notable peaks include Mt. Elbert, Mt. Massive and Mt. of the Holy Cross. From the top of the pass, head down to Tincup.
About Nick Gould
Nick is a Mazda Lauf Factory gravel team member. He has been racing in the cycling world for over 20 years. He coaches other professional athletes in addition to racing.
The Gunni Grinder
An Annual Gravel Bike Race in Gunnison, Colorado
The Gunni Grinder is an annual gravel biking race in Gunnison, Colorado. The 30-, 60- and 120-mile routes showcase some of the best gravel and dirt roads in the Gunnison Valley. Each route travels through Hartman Rocks Recreation Area and the scenic roads south of Gunnison.
Gravel Biking in the Gunnison Valley
Gunnison and Crested Butte are known for mountain biking, but there are plenty of opportunities for gravel bikers to get out, too. There are over two million acres of public lands in the Gunnison Valley with routes for gravel biking in Gunnison and Crested Butte. Forest Service roads alone make up 1,169 miles of bike-able roads. Bureau of Land Management and county roads provide hundreds more miles.
What is gravel biking like in Gunnison?
Most of the gravel biking in the Gunnison Valley is in Gunnison. There are many dirt and gravel roads that begin in Gunnison and travel out to the edges of the valley. There are routes to Blue Mesa Reservoir, Monarch Pass, Highway 114 and more. There are also roads for gravel biking at Hartman Rocks Recreation Area. The environment around Gunnison is mostly high desert. Expect granite rock formations, small canyons and lots of sagebrush. In summer many desert wildflowers bloom as well.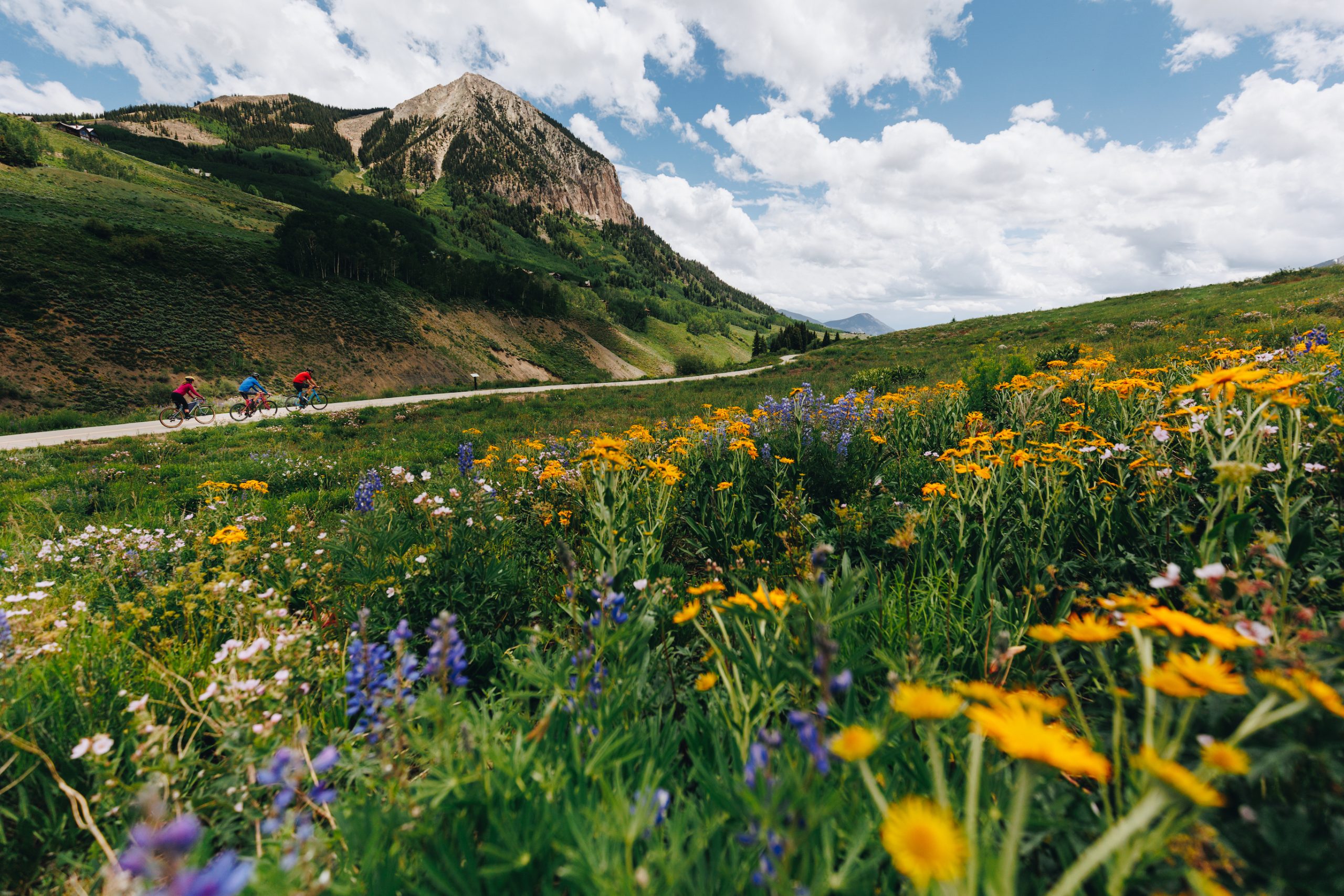 What is the gravel biking like in Crested Butte?
The routes in Crested Butte tend to be on the more difficult side and are similar to mountain biking trails. A bike with wider tires is recommended for this area. Crested Butte is a high-alpine, high-elevation environment. Take in views of the surrounding peaks, aspen groves and wildflowers when it's summertime on your rides. Most of the gravel biking routes are steep and rocky. Kebler Pass is mag-chloride-coated and an easier option, though it receives a lot of vehicle traffic.
Gravel biking in Taylor Park, Colorado
Nick also checked out a route near Taylor Park, Colorado. This route is a mix of gravel and pavement. It begins in the town of Almont and goes up into Taylor Park through Taylor Canyon. You can see beautiful views of Taylor Reservoir and the Collegiate Peaks from Taylor Park. The ride finishes by descending Spring Creek Road back to Taylor Canyon Road to end in Almont. Taylor Park is also a popular area for off-roading, biking and hiking. Anglers and boaters can take advantage of the Taylor River for fishing and whitewater boating.
Gravel biking in Hartman Rocks, Colorado
Explore Hartman Rocks Recreation Area with Nick on another Colorado gravel bike ride. Hartman Rocks is a Bureau of Land Management area a few miles outside of Gunnison. There is a vast network of gravel roads in Hartman Rocks. The high desert ecosystem at Hartman Rocks is characterized by funky-shaped rock formations and fields of sagebrush. All the roads at Hartman's are unpaved. Gravel bikers of all abilities can find something to ride here. Some of the singletrack is also suitable for gravel bikers, including Sea of Sage, Lost Dog and Broken Shovel. The trails at Hartman's are multi-use. They can be used for mountain biking, trail running, motorcycling, fat biking and Nordic skiing.
Mountain biking in Crested Butte and Gunnison
The Gunnison Valley is one of the birthplaces of mountain biking. The Born From Junk films share the history and origins of mountain biking in Crested Butte and Gunnison. Today, there are over 1200+ miles of trails in the Gunnison Valley. 800+ are singletrack. The variety of trails across Gunnison and Crested Butte is impressive. Find rocky high desert rides in Gunnison and flowy alpine trails in Crested Butte. Check out these lesser-known trails in Gunnison. Try something new in Crested Butte by riding one of these trails you've probably never heard of. Plan a mountain biking trip today.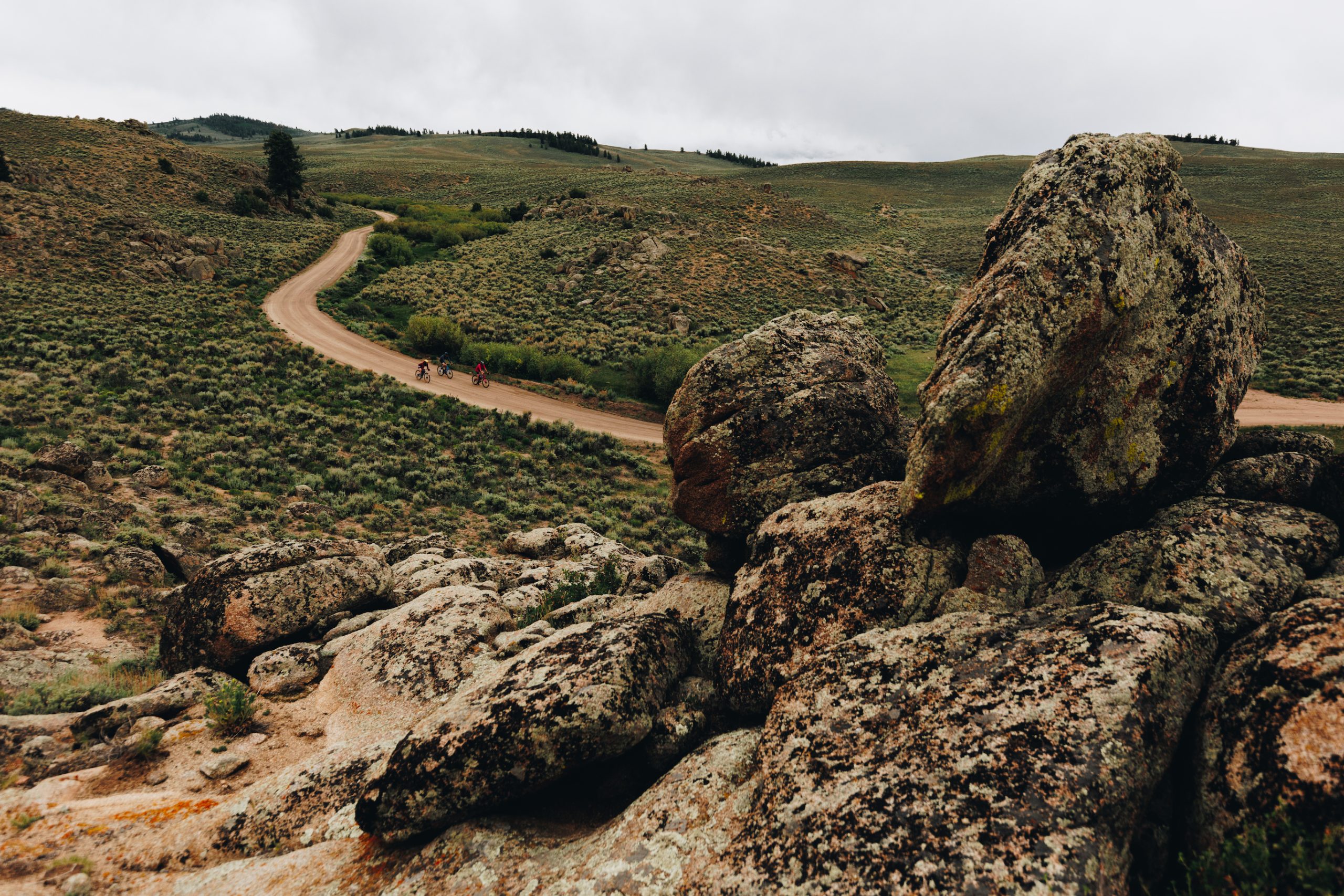 What is there to do in Pitkin?
Pitkin is a year-round destination for outdoor recreation. The town is located in Gunnison National Forest, which is just a portion of the two million acres of public lands in the Gunnison Valley. This makes access to outdoor recreation easy. In the summer Pitkin and the surrounding mountains are a paradise for off-roading, fishing, hiking, backpacking and biking. These activities are still fun in the fall, with the added beauty of fall colors on the aspen trees. Snowmobilers and backcountry skiers have excellent access in the winter. Anglers can fish for trout in the many alpine lakes and creeks around Pitkin. The Pitkin State Fish Hatchery also raises rainbow trout and kokanee salmon.
What is there to do in Tincup?
Tincup, Colorado is just up the road from Taylor Park. This historic mining town has retained most of its original buildings. Tincup and the surrounding area is especially popular for off-roading. Popular off-roading routes include Taylor Park to Tincup, the passes between St. Elmo, Pitkin and Union Park, and Timberline Trail. There is also hiking, biking and fishing around Tincup.
Sage and Saddles
Sage and Saddles is an overnight bikepacking loop that travels through Pitkin and some of the other mining towns around Gunnison Valley. Gunnison is a great starting point for this loop. There is a large network of gravel roads in Gunnison that connect to the San Juan, La Garita, Elk and Sawatch Mountains. Beginning in Gunnison also allows you to stock up on supplies before hitting the road. The loop showcases the history, landscapes and ecosystems, and some of the best gravel roads in the area. Along with Pitkin, the loop goes through Hartman Rocks Recreation Area, Almont, Taylor Park, Tincup and Tincup Pass. Learn more about Sage and Saddles and start planning your bikepacking trip.
Visiting the Gunnison Valley
Ready to hit the dirt roads on your gravel bike? Start planning your trip to Gunnison and Crested Butte! There are many roads to explore whether you're a seasoned gravel biker or just starting out. Use our trip planning guide to choose a place to stay, plan things to do, book flights and more.