Things to Do in Pitkin, Colorado
Although you may never have heard of it, there are many outdoor sports and things to do in Pitkin, Colorado. Pitkin is located north of Highway 50 between the city of Gunnison and Monarch Pass. The town of Pitkin, which is a historic mining town, is an island within Gunnison National Forest. OHV riders, hikers, anglers, history buffs, snowmobilers and bikers of all types will find ample opportunities for exploration in the vast public lands around this tiny Colorado town. Keep reading to learn about the best trails, roads, fishing spots and other things to do in Pitkin.
How to get to Pitkin
To get to Pitkin from Gunnison, drive east on Highway 50 for 11 miles, then turn left (north) on County Road 76 for 15 miles, passing Ohio City on the way.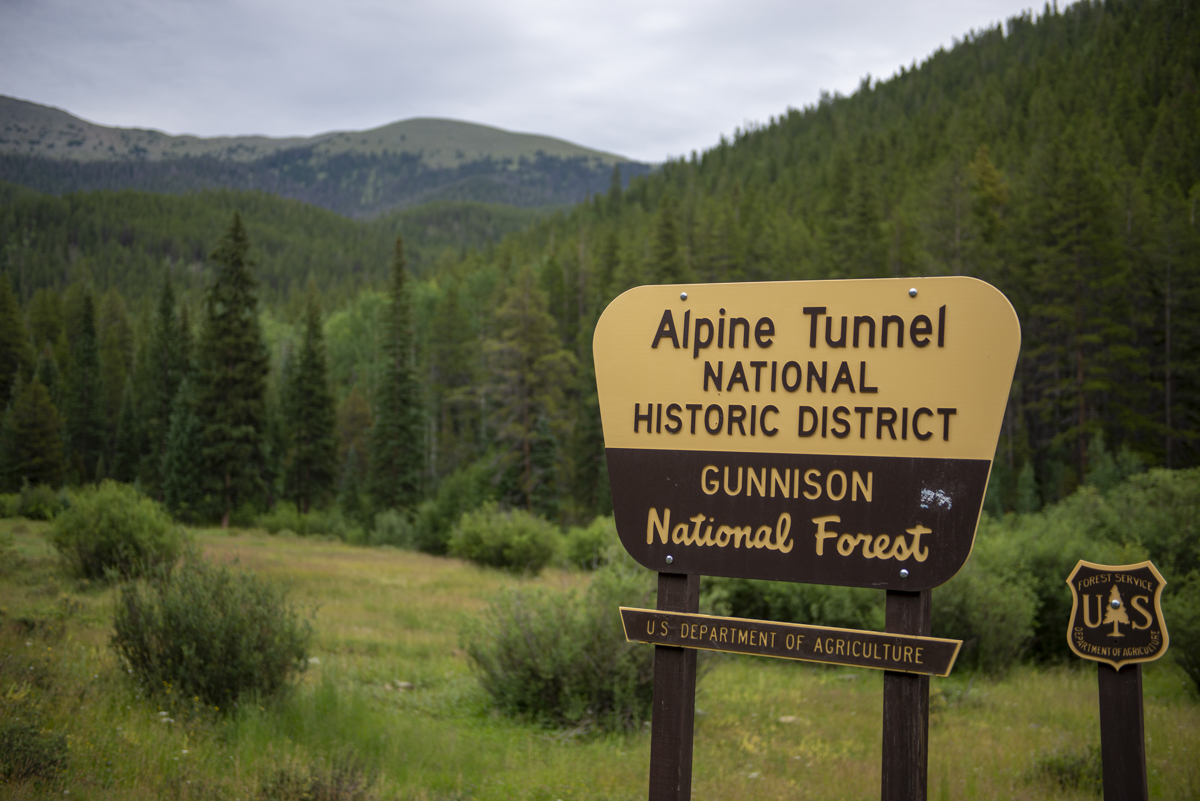 What is there to do in Pitkin?
Pitkin is a four-season outdoor recreation destination. Its location in the heart of Gunnison National Forest and Fossil Ridge Wilderness means you don't have to travel far to do your favorite activities. There is excellent access for snowmobiling and backcountry skiing in the winter. Spring thaws out roads and trails for hiking, backpacking, biking and four-wheeling. Trout thrive in the cold waters of the alpine streams and lakes near Pitkin. Fall brings changing aspen leaves.
Off-roading in Pitkin
Pitkin is a popular destination for side-by-sides, ATVs, Jeeps and other 4×4 vehicles. Four-wheel-drive roads surround Pitkin in all directions. Many of them ascend above treeline, making for spectacular vistas. Popular 4×4 routes near Pitkin include Cumberland Pass to Tincup, the Alpine Tunnel road, and Waunita Pass. For more detailed route instructions, visit Pitkin's website. Visit our OHV page to find side-by-side or other OHV rentals in the Gunnison Valley.
Fishing
Trout inhabit the alpine lakes and creeks around Pitkin, making it a great fishing destination for adventurous walk-wade anglers. Fish for cutthroat trout in Lamphier, Mill or Henry Lake. Quartz Creek, which parallels County Road 76, is another good spot. North, Middle and South Fox Creeks are its tributaries to the north. In Parlin, Quartz Creek joins Tomichi Creek, some of which is accessible to the public. There are some parcels of private land amidst the public Gunnison National Forest land, so check public land access maps before venturing into new fishing territory. Visit our fishing page to find a guide and learn more about fishing in the Gunnison Valley.
Pitkin Fish Hatchery
The Pitkin State Fish Hatchery is located on Quartz Creek just outside town. Originally a private hatchery, it's now run by Colorado Parks and Wildlife. The Pitkin Hatchery is one of the oldest fish hatcheries in Colorado. The hatchery raises rainbow trout and kokanee salmon. They also keep a broodstock of Rio Grande cutthroat, one of Colorado's native species of cutthroat. Fish are released all over the state.
History of Pitkin, Colorado
Pitkin, Colorado, formerly known as Quartzville, was incorporated in 1879 and renamed after Colorado's governor at the time. Pitkin was the first mining camp west of the Continental Divide in Colorado. It is located on an old railroad line which used to extend through the Alpine Tunnel to Buena Vista. Several minerals were mined there, including iron, lead, gold, silver and copper. Pitkin's elevation is 9,242 feet. Pitkin has a year-round population of about 74, with additional seasonal residents in summer. The population peaked at 1,000 in the early 1880s, after which mining in the area declined. Timber and tourism are now the main industries that support the town.
E-biking
Generally, all roads and motorized trails are also open to e-bikes. For more information on where e-bikes are allowed to ride in Colorado and beyond, visit our e-biking page.
The 4×4 roads near Pitkin offer an excellent e-biking experience. Many roads extend above treeline, opening up panoramic views of the Sawatch Range and Fossil Ridge. Difficulty of the roads varies from smooth to very rocky and technical. Riding from the town of Pitkin to the Alpine Tunnel via Forest Service Road 839 is an easy to moderate ride at about 13 miles round-trip. Fossil Ridge Trail west of town is another beginner/intermediate option.
The infamous Canyon Creek Trail loop is just southeast of Pitkin near the tiny town of Whitepine, Colorado. This remote 20-mile loop is extremely challenging on a mountain bike due to the high altitude and steep grade of the uphill portion of the route. An e-bike makes the climb easier, but only experienced riders should attempt this trail due to how technical and remote it is.
Gravel biking
With hundreds of miles of forest roads surrounding Pitkin, there's plenty of gravel biking to be found. Most roads around Pitkin are rocky and high elevation, so be prepared for a great workout. County Road 76, Pitkin's main street, is a great place to start. County Road 76 is paved from Pitkin south to Highway 50, but unpaved north of town where it turns into Forest Service Road 765. A popular gravel biking route is to ride north on this road out of Pitkin and up towards the town of Tincup and Tincup Pass. The road continues all the way to Taylor Park Reservoir. It's about 20 miles from Pitkin to the lake. For a short to medium-length gravel bike ride, you can turn around anywhere along this stretch and head back to Pitkin. Another short ride would be to ride from Pitkin to the Alpine Tunnel and back via Forest Service Road 839. Check out our gravel biking page for more route ideas.
Hiking and backpacking
Fossil Ridge Wilderness
Most of the hiking near Pitkin is in Fossil Ridge Wilderness, which is northwest of town. Several trails begin on the west side of Gold Creek Campground on Forest Service Road 771. Many beautiful high-alpine lakes dot the landscape, including Mill Lake, Lamphier Lake and Henry Lake. This is also a popular area for backpacking. (Take care to camp 200 feet away from lakes and streams.)
Colorado Trail
East of Pitkin, the Continental Divide Trail and the Collegiate West portion of the Colorado Trail run north-south along the western edge of the San Isabel National Forest. This is another popular backpacking and thru-hiking route. The trail follows a ridge above treeline for a considerable distance, which leaves hikers exposed to the elements but also to gorgeous views of the Sawatch Range. For more Gunnison Valley hiking ideas, visit our hiking page.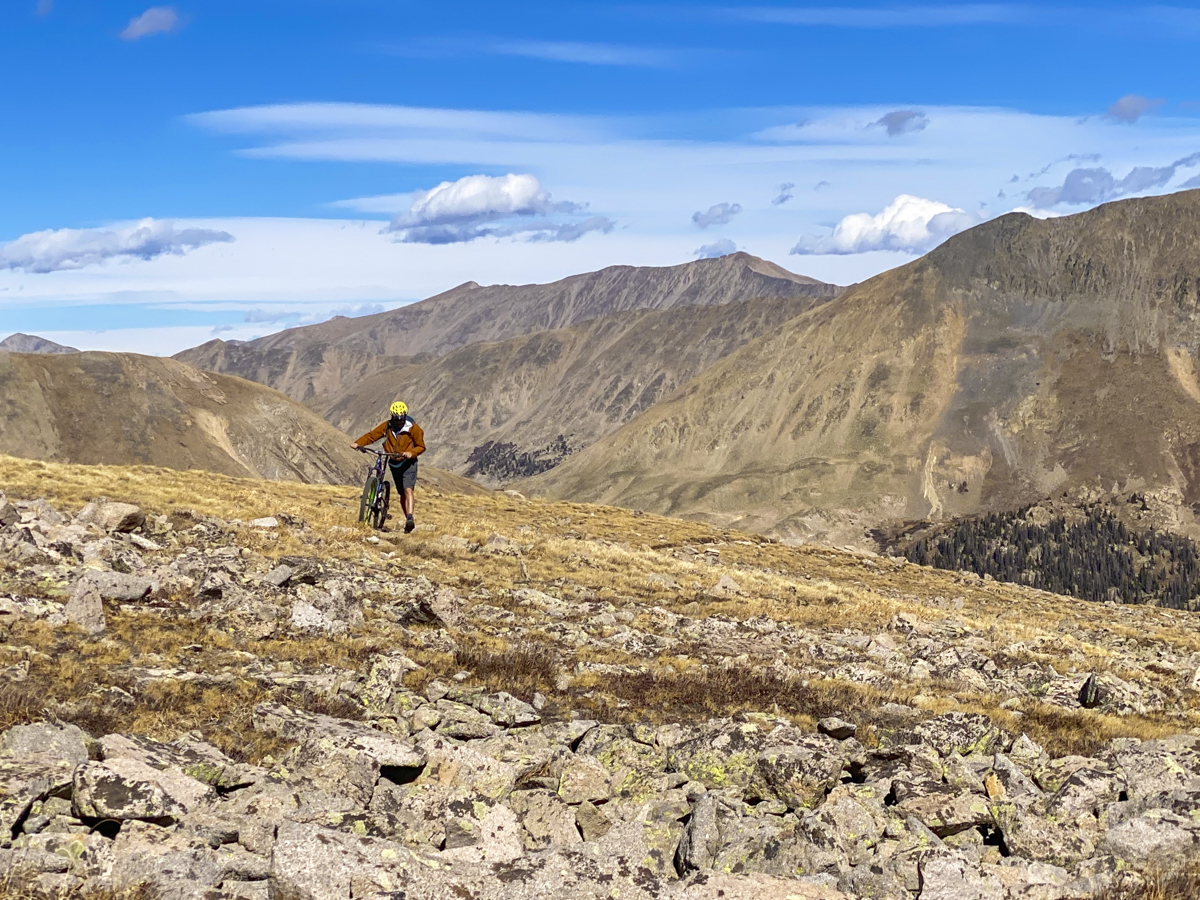 Mountain biking
Canyon Creek
Canyon Creek Trail is an epic but little-known trail east of Pitkin. This is an expert trail and should not be attempted by beginners. This area is very remote, with no amenities and few other people. It is imperative that you have the equipment and skills to fix any mechanical problems you encounter along the ride. Expect this ride to take at least four hours.
Most people ride Canyon Creek as a 20-mile loop. Start at Snowblind Campground, just south of the town of Whitepine on Forest Road 888. Ride eight miles north up the road. This climb gets worse as you go, becoming steeper and more gravelly as you ascend. When you turn onto the singletrack, it is mostly covered in "baby head" rocks, making riding nearly impossible. The hike-a-bike section tops out on a rocky ridge at 12,600 feet, where you're met with views of the Sawatch mountains. Enjoy the not-too-technical 12-mile descent back to the starting point.
If you're interested in Canyon Creek, you might also like these three awesome Gunnison MTB trails you've never heard of.
Monarch Crest
Another mountain bike trail in this area is the famous Monarch Crest Trail. This trail begins at the top of Monarch Pass on Highway 50. There are many different routes to take on Monarch Crest. All of them involve some of the best scenic, high-altitude mountain biking in the world.
Snowmobiling and backcountry skiing
In winter, Pitkin is a base camp for snowmobiling and backcountry ski tours. Many mountain peaks surround Pitkin. These peaks, including Cross Mountain, Copper Mountain and Little Baldy Mountain, are popular destinations for day trips. The vast system of Forest Service Roads in the backcountry surrounding is helpful whether you're getting around via snowmobile or backcountry skis.
Winter backcountry safety
As always, when traveling through the backcountry in winter, you should have avalanche rescue equipment and the knowledge of how to use it. An AIARE course can equip you with the skills you need to navigate avalanche terrain. Learn more about the Crested Butte Avalanche Center and the Gunnison Valley's other avalanche safety resources on our backcountry skiing and snowmobiling page.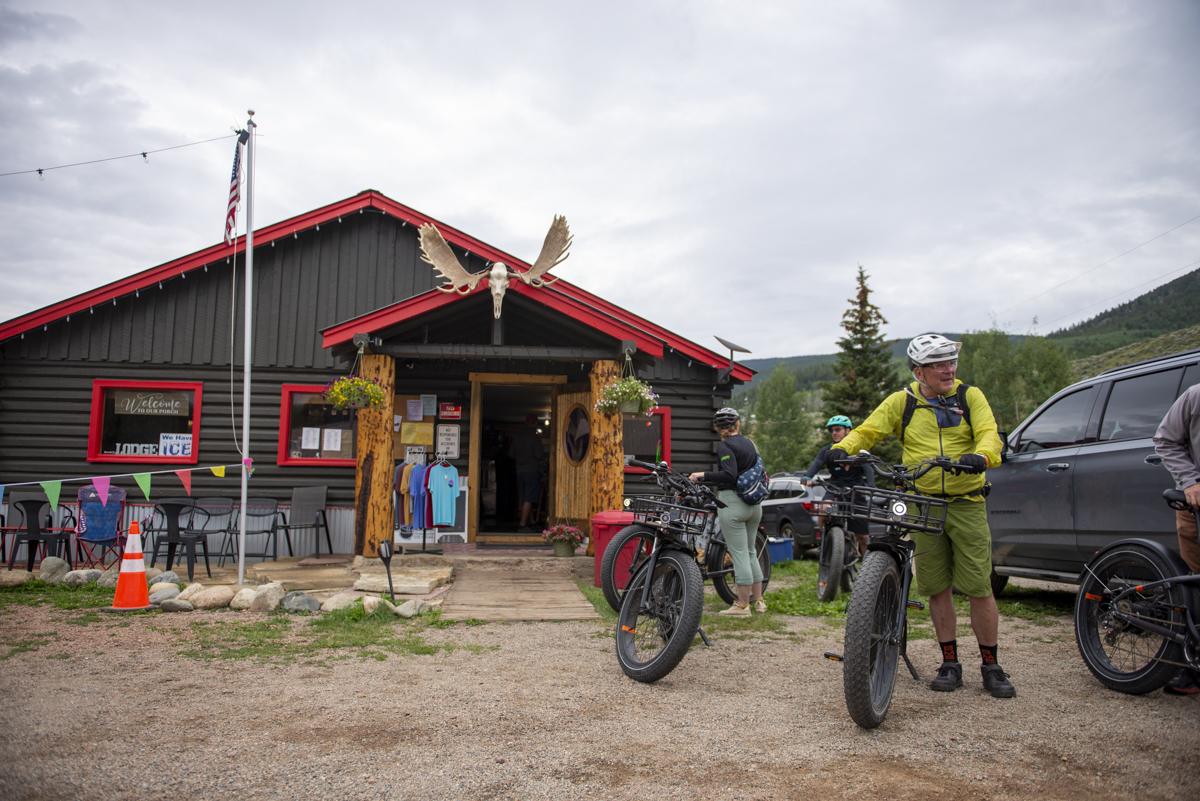 Things to do in town in Pitkin
Pitkin is a very small town, but there are several lodging options there. Whether you choose a rustic lodge or a cabin rental, you'll stay right in the heart of the mountains. There are a handful of restaurants, bars and shops downtown. Gear outfitters and guides are available, too. The nearby towns of Taylor Park and Tincup have similar amenities. Visit our lodging page to find a place to stay, or check out Pitkin's website for more information on restaurants, lodging and things to do there.