Haunted Places in Crested Butte and Gunnison
Photo courtesy of Old Timers of the Gunnison Country
There are many haunted places in Crested Butte and Gunnison, and most of them are tied to the area's mining history. In its past, the Gunnison Valley was home to a number of mining towns. Several coal mines operated in Crested Butte over the years before the last one closed in 1952. Gold was mined in Gunnison, and silver was found throughout the area. Other historic mining towns include Gothic, Whitepine, Tincup, Pitkin and Doyleville. Nowadays some of these towns still have permanent residents, or a field station in Gothic's case, but many are ghost towns and haunted places. Exploring these ghost towns can get you in the mood for spooky season. It can also give you an interesting look at part of Gunnison and Crested Butte's history. It's a good way to experience all the outdoor recreation things to do in the Gunnison Valley too. Many of these towns have hiking, mountain biking, horseback riding, gravel biking and e-biking trails around them. Some are rather remote and are best accessed by OHV.
Crested Butte
Crested Butte is not a ghost town, but that doesn't mean it is without ghosts or haunted places. Coal was discovered around Crested Butte in 1880. Mining ebbed and flowed over the decades before the last mine closed in 1952. In that time thousands of miners came through Crested Butte, and the town was created. Many of the original buildings are still standing on Elk Avenue, including the Slogar, Forest Queen Hotel, Dogwood Cocktail Cabin and Elk Mountain Lodge. These buildings are also all reported to be haunted. Mining towns were often plagued with tragedy, and Crested Butte was no different. An explosion of the Jokerville Mine in 1884 killed about 60 men, many of which still reportedly haunt Crested Butte. Guests of Elk Mountain Lodge and patrons of Dogwood Cocktail Cabin, both former mining bunkhouses, have shared stories of strange noises, items being moved unexplainably and figures showing up in pictures.
Gunnison
Gunnison has many reports of haunted places and buildings too. Gold was first discovered in Gunnison in 1861. Silver was discovered in the Elk Mountains in 1872, and this discovery really kicked off mining in Gunnison. By 1879 a small town had formed. Agriculture in Gunnison also began in the 1880s. After years of trial and error with different crops, cattle was found to be the most lucrative way to use the land. By the 1900s Gunnison was a thriving town, and ranching had replaced mining as the top industry in Gunnison Valley. The former Columbine Hotel used to operate a brothel, and guests reported seeing the apparition of a woman who is thought to be a murdered prostitute. The former Mary Lawrence Inn, a private residence in modern times, has stories of poltergeist activity and sightings of apparitions. Residents of Robidoux Hall at Western Colorado University have reported seeing the ghost of a man who died from smoke inhalation during a fire. Historic buildings downtown such as Blackstock Bistro, the Gunnison Arts Center and 229 N Main Street all have ghost stories tied to them.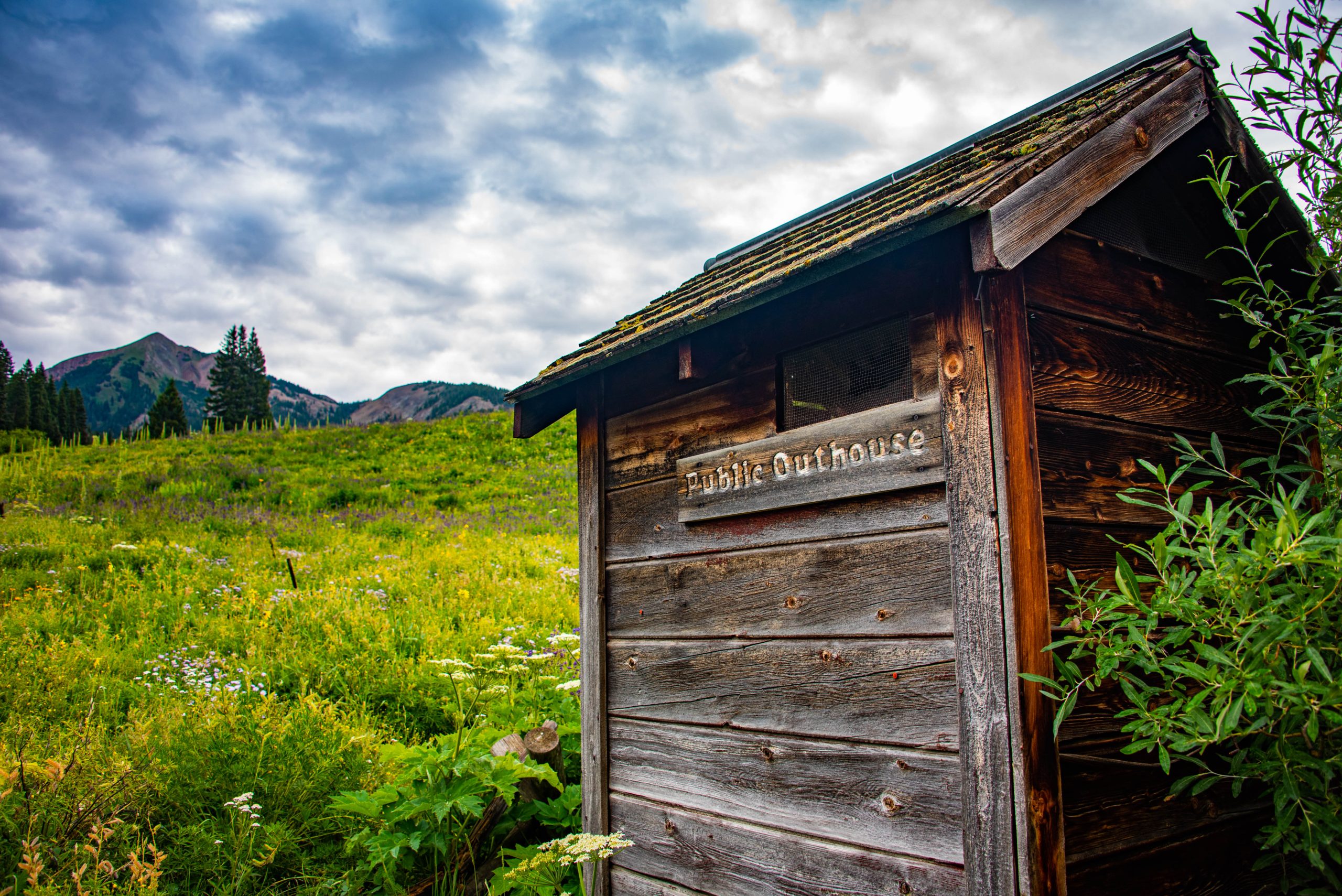 Gothic
Gothic was once a mining town. To get to Gothic, go north on Gothic Road from Crested Butte. Take this road through Mt. Crested Butte to the Snodgrass trailhead. The road becomes an easily passable dirt road here. Gothic is in three miles. It grew to be quite bustling by the late 1880s with about 1,000 locals and 200 buildings. Silver was the main resource, so once it declined the town was eventually deserted by 1914. In 1928 the Rocky Mountain Biological Laboratory (RMBL) was created. RMBL is the longest running field station in the U.S. It is also one of the largest field stations in the U.S, inviting researchers from all over the country and world every summer. There is also hiking, mountain biking and off-roading trails in the area. A ghost is reported to hitchhike around the cemetery in Crested Butte, asking for a ride to the Gothic townsite. Drivers who have picked him up say he asks about the strange "wagon" he's riding in. Keep an eye out for him when you're driving to Gothic from Crested Butte.
Whitepine
Whitepine is located west of Monarch Pass about 43 miles from Gunnison via U.S. 50 East. From Gunnison, head East on U.S. 50 for 33 miles. Take a left onto County Road 888. Whitepine is in 10 miles. In 1880 a silver mining camp was established. In just four years the camp had grown to a small town with a post office, newspaper, stores, saloons, hotels and new people arriving daily on stagecoaches. Though Whitepine was bustling, the area was not ideal for a town to grow. It was rocky and unlevel. Boulders were reportedly so numerous that stagecoaches had to slalom them to get into town. By 1893 the Silver Panic hit and Whitepine was deserted. It was revitalized during WWI and WWII to mine for ore, lead, zinc and copper. Nowadays Whitepine houses a few summer residents and is a popular outdoor recreation destination. Off-roading enthusiasts can find many trails to explore. Mountain bikers can reach the town via the Canyon Creek Loop.
Tincup
Gold was discovered in the Tincup area in 1859. Tincup is located near Taylor Park. From Gunnison, head north on CO-135 for 10 miles. Turn right on County Road 742. Head up Taylor Canyon for 23 miles before turning right on County Road 765. Veer left on this same road and Tincup is in about six miles. After the first big strike in 1879 the town continued to grow. Around the turn of the century its population was about 2,000 people. Tincup was known as a wicked and wild little town. It was full of saloons, gambling halls and bordellos. The proprietors of these establishments ran the town. There are numerous accounts of sheriffs being killed for trying to establish law and order. These quintessential wild west stories make the cemetery in Tincup one of the spooky haunted places and a popular tourist attraction today. The area is also known for outdoor recreation, most notably OHV. Motorized recreation enthusiasts will find plenty of trails accessible for ATVs, side-by-sides, e-bikes, Jeeps, 4x4s and dirt bikes. Driving the passes to St. Elmo, Union Park and Pitkin are popular routes. Hikers and mountain bikers can also make use of the trails.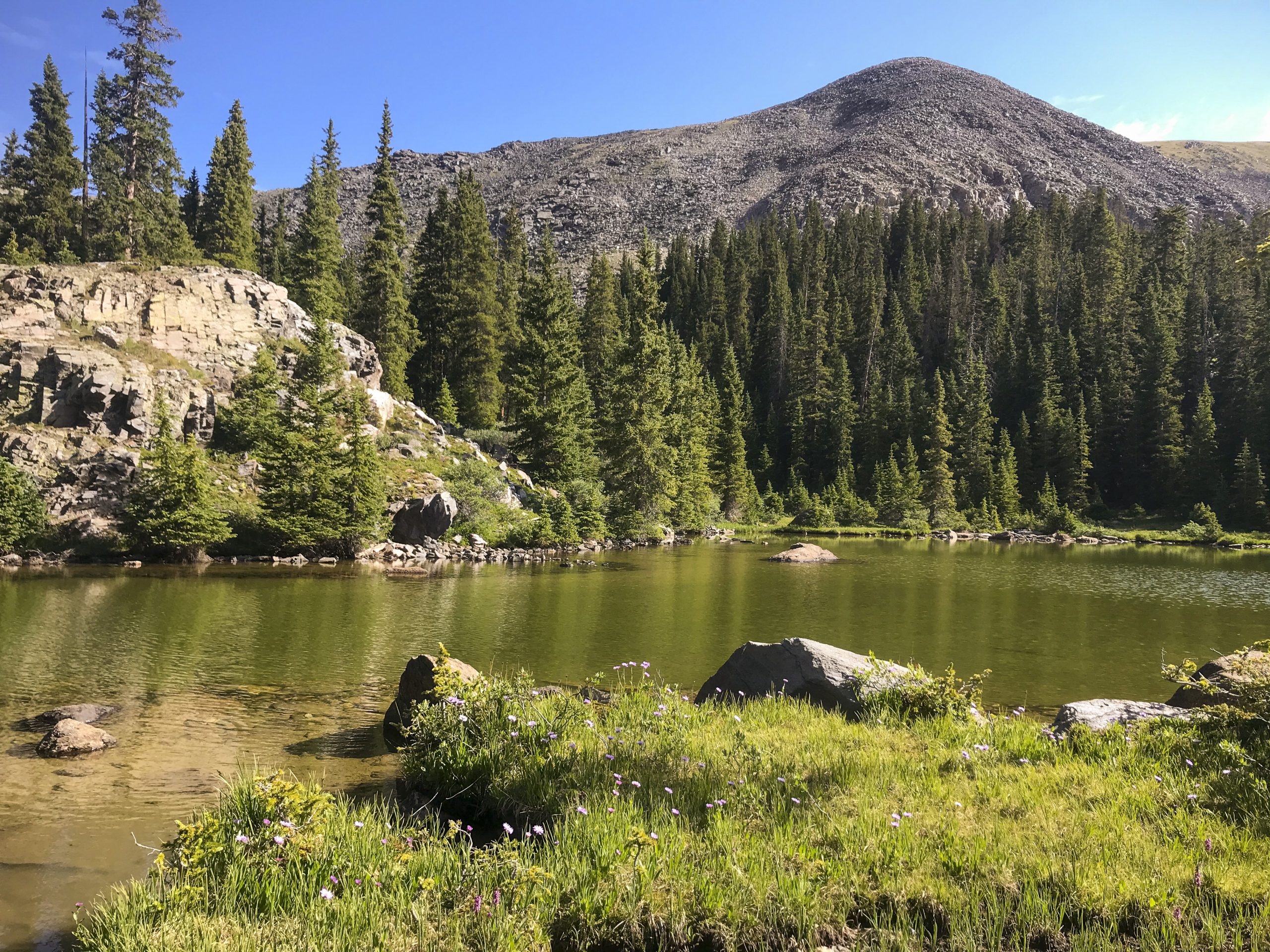 Pitkin
Though not a ghost town, the population of Pitkin drastically decreased once mining ended. Pitkin is north of U.S. 50 between Gunnison and Monarch Pass. From Gunnison head east on U.S. 50 for 27 miles. Turn left on County Road 76 for about 15 miles before getting to Pitkin. There are a handful of year-round residents and many people who make it their summer home. Formerly known as Quartzville, Pitkin was the first mining camp west of the Continental Divide in Colorado. Iron, silver, lead, copper and gold were mined here. It was part of a railroad line that went through the Alpine Tunnel. Due to the railroad and mining Pitkin reached a population of over 1,000, had over 60 businesses and housed 300-400 residents by 1882. In 1893 the Silver Panic caused mining to end until the 1930s, when an ore mine opened. The timber industry and a fish hatchery also contributed to Pitkin's economy. Today Pitkin is a great basecamp for outdoor enthusiasts as it sits right in Gunnison National Forest and Fossil Ridge Wilderness. Off-roading is especially popular as there are a few mountain passes that are open to motorized traffic.
Doyleville
Doyleville is off U.S. 50 East on County Road 45 about 20 miles from Gunnison. This area was settled as an agriculture community before the mining boom in the Gunnison Valley. It was a well-known stop on the way to Gunnison and the surrounding mining camps. Famously, or maybe infamously, Jesse and Frank James hid out in Doyleville for a few weeks in the 1870s. The arrival of the railroad in 1881 made life in Doyleville easier and more profitable. Trains made it possible to ship out hay and cattle and bring supplies in. The town continued to grow, adding timber and tourism to the economy. Eventually the railroad discontinued passenger service and the tracks were torn out in 1955. The post office closed in 1969, dissolving the town. Today the area is mostly used for outdoor recreation. A log cabin still stands on the site of the first homestead in Doyleville. People who have stayed in the cabin have reported hearing unexplainable music and seeing a shadowy male figure in the halls. It is thought that this man lived on the homestead and was the first death in Doyleville.
Planning your trip
If you want to know more about the history of the Gunnison Valley, visit a museum. Check out our events calendar to see if there are any spooky events or ghost tours coming up. If you're looking for a supernatural experience, book a lodging in a historic building and see if any spirits visit you. Otherwise, lodging options range from quaint inns and resorts to cabins and traditional hotels. While planning your trip also consider getting here, the weather and things to do.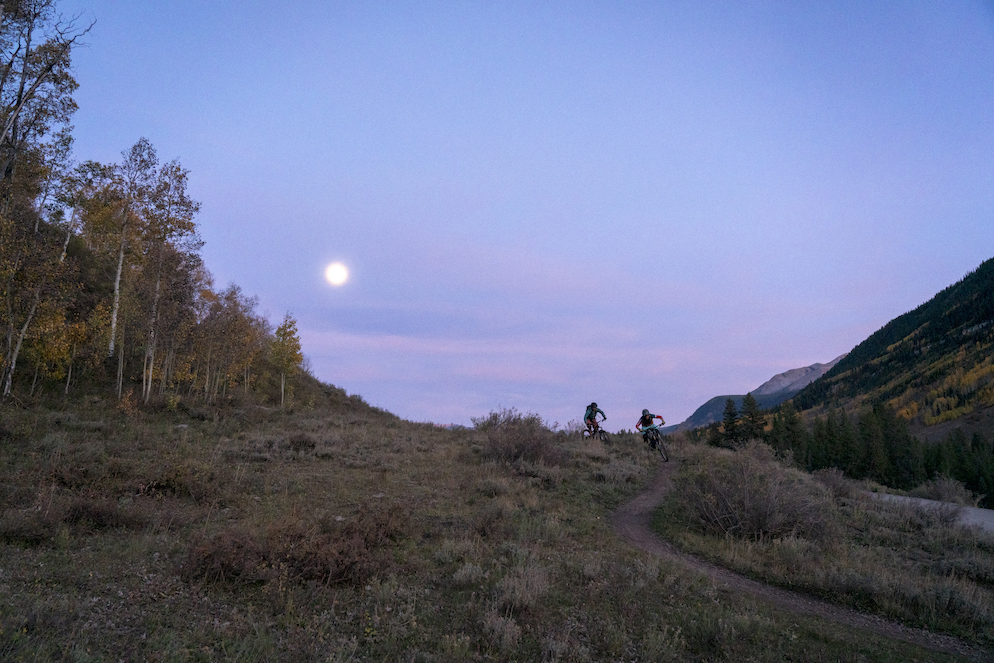 Fall in Gunnison and Crested Butte
Though you can hunt for ghosts any time of year, it feels especially fitting in the fall. The Gunnison Valley is one of the best places to see fall leaves in Colorado. The aspens in the mountains around Crested Butte change to gold with the occasional orange and red fall leaves. Fall hiking is scenic and the weather is usually mild. Go on a fall mountain bike ride right among the aspens. This fall guide will help you plan other things to do on your trip.