Taylor Park might very well be one of the prettiest places in all of Colorado. A veritable outdoor playground containing a beautiful reservoir hemmed in on every direction by huge mountains. This massive area spreads out in all directions, and stretches from the town of Almont on Hwy. 135 up the river canyon to the large open area of Taylor Park. From there it continues along the upper reaches of the river all the way up to Taylor Pass just above Aspen. To reach it you'll either need to come up the Taylor River canyon, or drive one of the mountain passes into the Park from Aspen, St. Elmo, Buena Vista, or Pitkin.
The most used and easiest of these mountain passes is Cottonwood Pass from Buena Vista. Currently (2017) this road is closed while the Gunnison County side is straightened and paved. It should be back open no later than Summer 2019. You can get the latest updates on openings on our Getting Here page.  With the exception of Cumberland Pass from Pitkin, the rest of the passes are high-clearance 4×4 roads.
If a trip to Taylor Park, the Taylor Reservoir, or Taylor Canyon are on your tick list this year, here are five ways to get the most out of your vacation.
1. Rent a Cabin or Camp
There's nothing quite like rolling out of bed in the morning and opening your eyes to a fantastic sunrise. Since Taylor Park itself is so flat and open (that's what a park describes in Colorado) it's easy to find a place to take in both the sunrises and sunsets without having to leave your RV or cabin. For cabins in Taylor Park and Taylor Canyon you can check out our partner pages to search through lodging. Places like 3 Rivers, The Almont Resort, and Harmel's are down in the canyon. The Taylor Park Trading Post and the small town of Tincup are your best bet for cabins in the upper park.
Camping is limited to designated campgrounds in the Taylor area. These campgrounds range from public to private, and primitive to full-hookups. Most of them, especially in the canyon and above the reservoir have great fishing access to the river.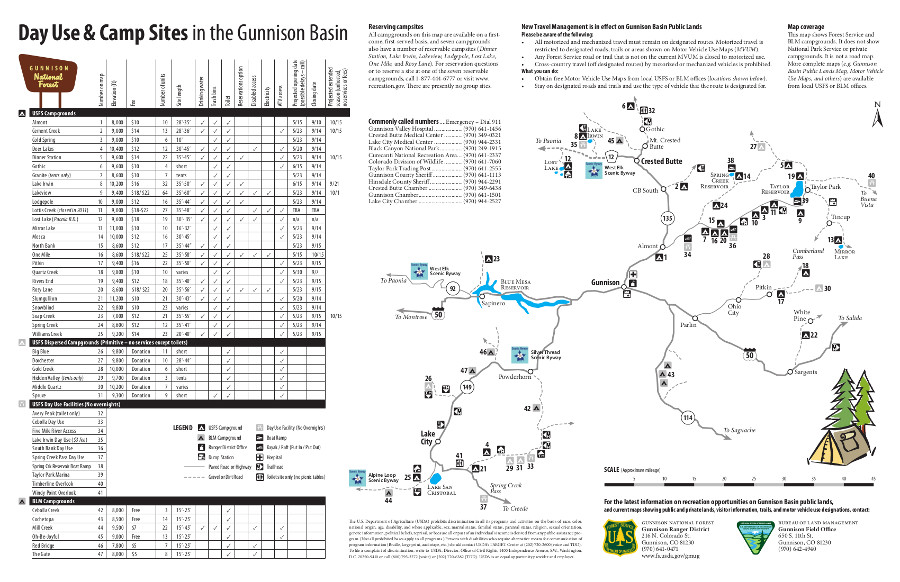 Click for Larger Image
2. Go Off-Road
One of the most popular ways to enjoy Taylor Park is by ATV,  OHV, or Jeep. Remnants of the mining boom in the late 1800's has left much of the area crisscrossed with jeep roads and motorized singletrack. Many riders coming for the week can log well over 1000 miles just in the Taylor Park area alone. Not to mention that drives and rides exist all the way into Aspen via Taylor Pass and Richmond Ridge, and into the Arkansas Valley near St. Elmo and Mt. Antero.
The Forest Service puts out a map of Taylor Park ATV trails that shows connections and usage for the entire valley.  For those wanting to go paperless, CBGTrails is the Gunnison Valley's source for trails. This app is available free for Iphone and Android users and can be downloaded by searching CBGTrails in either app store.
3. Catch a Trout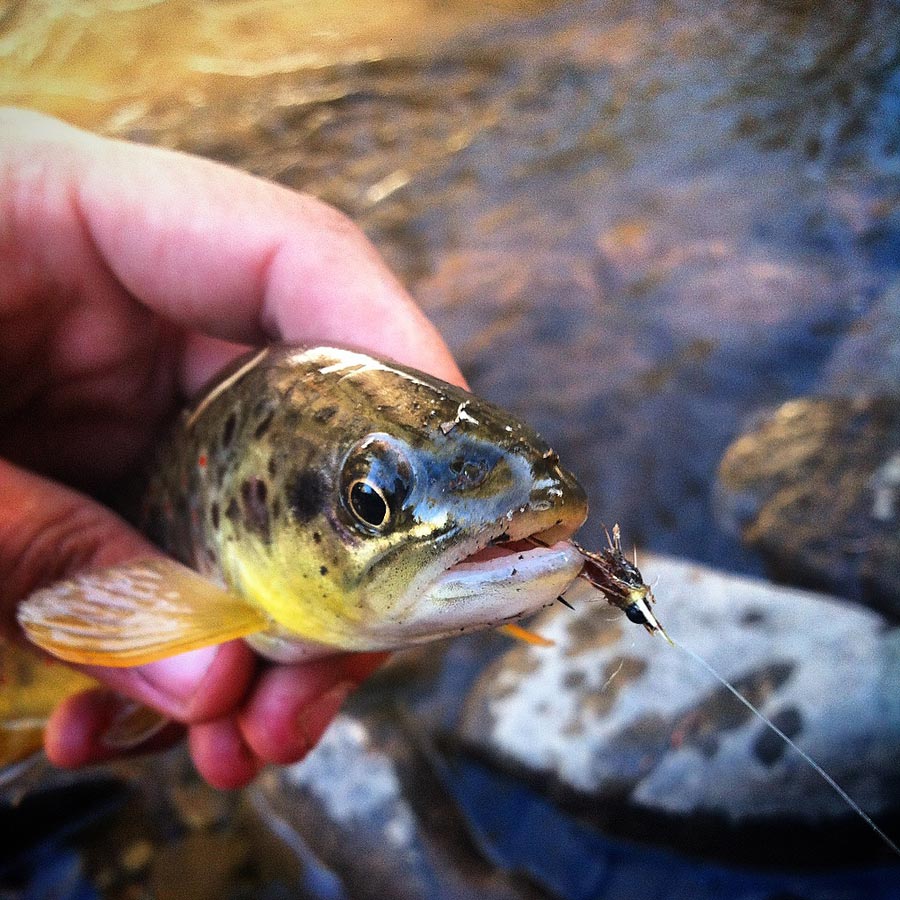 If there's one thing the Taylor River is known for it's fishing. Whether it's the Catch and Release "hog trough" below the dam, the reservoir itself, or the upper reaches and tributaries above Taylor Reservoir, one of the best ways to spend a day is with a pole or rod in hand.
Boat rentals are available from the Taylor Park Marina, and fishing guides abound in the valley. Your best bet for hiring a guide is down the canyon closer to Almont, but don't worry, the guides will be more than happy to show you the fishing in Taylor Park or on the reservoir if that's what you want to do.
4. Experience Wilderness
Taylor Park is surrounded by some of the largest peaks in Colorado, as well as by two designated Wilderness Areas, Collegiate Peaks and Fossil Ridge. Both areas prohibit motorized and mechanical use and are the perfect place to escape on a backpacking trip or a day of solitude.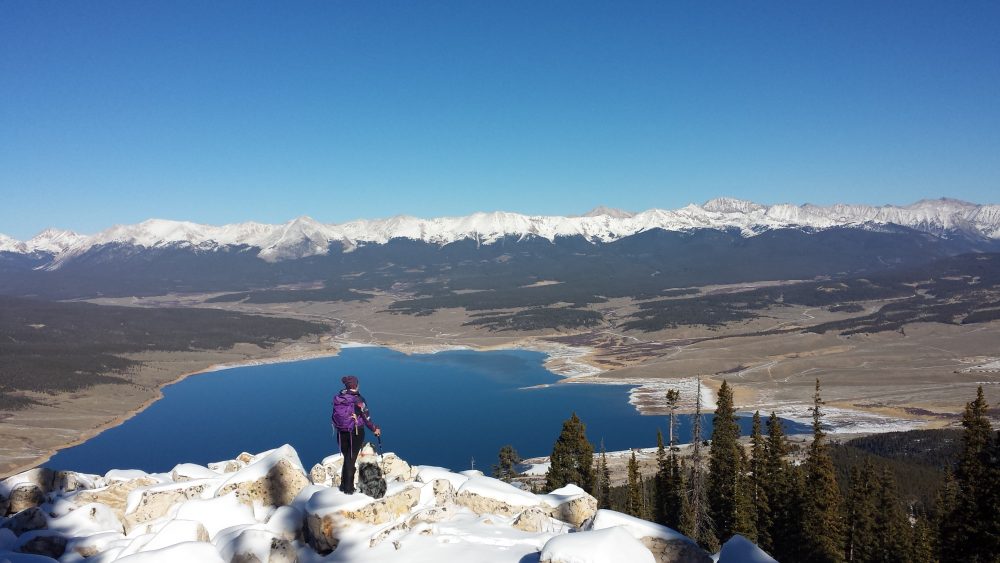 The trip up to Henry Lakes in the Fossil Ridge area is a favorite of mine and is about 14 miles round trip. The trail starts at Lottis Creek Campground, just a few miles below the dam. Another beautiful hike in the Collegiate Peaks Wilderness is to Ptarmigan Lake high above Dorchester Campground. You'll need a sturdy 4×4 to make the trek up the Tellurium Creek Rd., but once you reach the end the lake is only a short hike away.
5. Ride a Bike
Of all the trails (750+ miles) in the Gunnison Valley, one of the best is right smack-dab in the middle of Taylor Canyon. For experienced riders, Doctor Park trail is the next best thing to a cold beer, and after riding this trail you'll want one for sure. For beginners looking to ride in the Taylor Park area check out the 4×4 roads in the Onemile Campground area.
Gunnison, with four bike shops, is your best bet to rent a bike and pick up a map. Make sure to download CBGTrails for Iphone or Android. This free app has every piece of singletrack and road in the area and even works offline!
However you choose to play during your visit to Taylor Park we hope this helps a little with your trip. In addition to these awesome activities there are also horseback rides, rock climbing, whitewater rafting, and hunting just to name a few.
Looking for more information? Cruise through our website to start planning lodging, activities, meals and more.