Rafting in the Gunnison Valley
River Rafting, Kayaking and Stand-up Paddleboarding (SUP) in Crested Butte, Almont and Gunnison
The Gunnison Valley is home to a treasure trove of rivers and lakes to explore. With fewer crowds and a longer season than the nearby Arkansas River, our rivers truly provide a wilderness experience in spring, summer and fall. Spending time together on the water is a great way to bond with family and friends during your vacation here.
Commercial Whitewater Rafting
Hiring an outfitter is the easiest and most approachable way to have a great time rafting. A trained guide will teach you about basic water safety and lead you down the river. You'll be provided with a life jacket and all the necessary gear, as well as transportation to and from the river. All you have to do is show up! View a list of local rafting outfitters here.
Whitewater is rated on a scale from class I-VI. Generally class I and II water is appropriate for families and smaller children. Class III starts to add some technicality, and listening to your guide is recommended unless you want to go for a swim. Class IV and V water requires more experience paddling and a more experienced guide. Nobody runs Class VI. For more information on whitewater ratings and safety, head over to American Whitewater.
River Rafting the Upper Taylor
The most popular commercially-run section in the valley is the Upper Taylor River, a five-mile stretch of class II and III whitewater just up the road from Almont. Gear up and get ready to get wet! You'll paddle your way through rocky rapids, stopping a few times to enjoy the scenery. Depending on seasonal water levels, there is a minimum age requirement for kids on this section.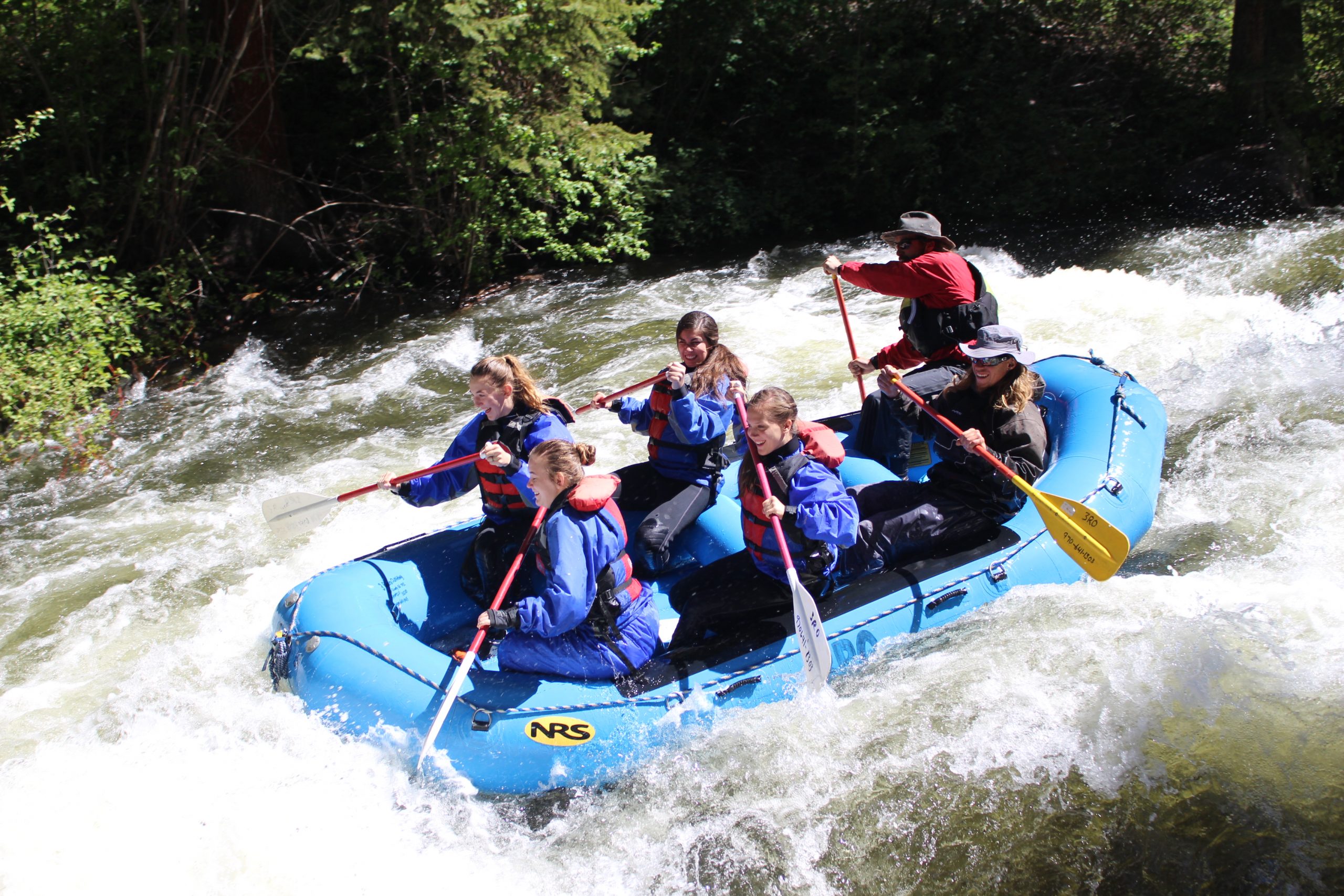 River Rafting the Lower Taylor
If you're seeking a more laid-back experience, look no farther than a scenic float on the Lower Taylor. This five-mile section of class I and II water is fun for the whole family. Enjoy the breeze and keep an eye out for wildlife as your guide leads you down Taylor Canyon. Younger kids will love to sit in the front of the boat and get splashed by small waves.
Floating the Rivers Around Gunnison
All rivers in the Gunnison Watershed flow into the Gunnison River, which is a tributary of the Colorado River. The section of the Gunnison River between Almont and the town of Gunnison is a mellow section ideal for visitors of all ages. Ask your outfitter about options for rafting this section.
Private Boating
Experienced boaters are welcome to explore the rivers, lakes and creeks of the Gunnison Valley. Before you go, make sure that everyone in your group is educated in whitewater safety and has all the proper gear. Respect private land, and follow Leave No Trace practices wherever you go. Below are a few of our favorite sections of whitewater that aren't often commercially run.
Gunnison Town Run and Whitewater Park
This five-mile stretch of class I and II whitewater on the Gunnison River is appropriate for all ages and skill levels. Many river runners even bring their dogs along. (If you choose to do this, make sure your pup has a life jacket!) This section of river starts at North Bridge, which is about two miles north of Gunnison on Highway 135, across from Garlic Mike's restaurant. The river winds through private property and passes underneath Highway 50. This section ends at the Gunnison Whitewater Park. Boaters should be aware of potentially large waves in the whitewater park and plan a take-out location accordingly.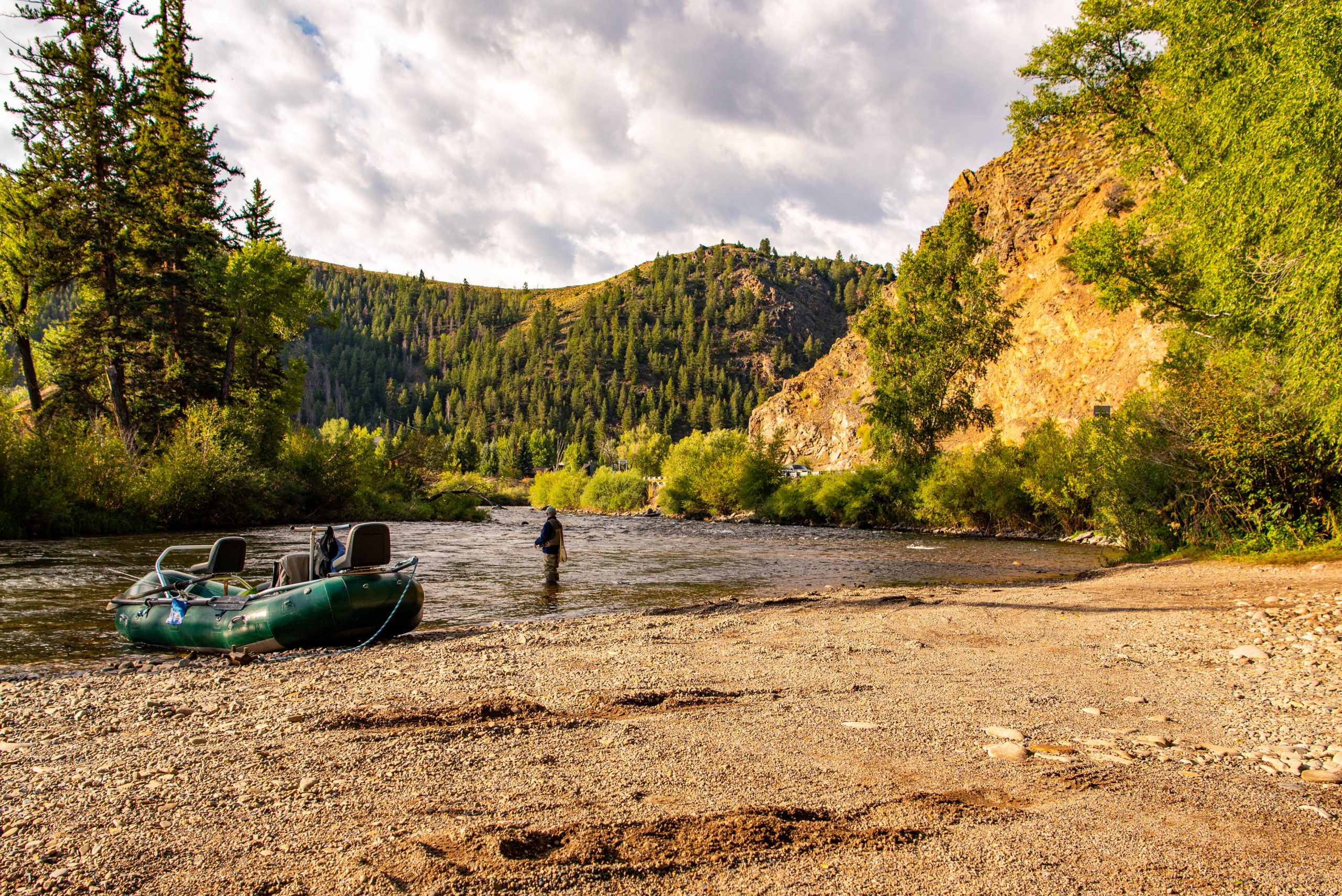 Gunnison Whitewater Park to McCabe's
If you enjoyed the town run, continue on to this 3.6-mile, class II and III section of the Gunnison River. It starts at the whitewater park and ends at the area known as McCabe's, which is just upstream of where the river turns into Blue Mesa Reservoir. The highlight of this run is Psychedelic Falls, the class III rapid just below the whitewater park. Don't blunder into this one unless you really like swimming. Most of the land along this stretch is private property.
Lake Fork of the Gunnison
The Lake Fork of the Gunnison River is located between Gunnison and Lake City. This exhilarating 4.5-mile section of class III and IV whitewater only runs for a few weeks in late May and June. Launch at Red Bridge Campground and take out at Gateview Campground.
Other activities: Kayaking and SUP

If you love rafting, don't stop there! Consider taking a guided trip on stand-up paddle boards (SUP), duckies or kayaks. Many outfitters also rent out equipment so you can explore the waterways of Gunnison and Crested Butte on your own. If you enjoy fishing, consider hiring a guide to show you around either by boat or wading. Search our Partners page for more info on all types of local outfitters.