Instagram Takeover: Heather Balogh Rochfort
Heather Balogh Rochfort will be taking over our Instagram account: @visitgcb this week as she stops through the Gunnison Valley. You can check out her Instagram: @acoloradogal and her blog to see some of the best adventures that Colorado has to offer.
Why do you live here/ Why do you visit?
I live in Denver but I love visiting CB because it is easily my favorite mountain town in Colorado!
What's your favorite thing to do in the Valley?
That's a tough question because there is so much to do! We love mountain biking through the lupine-filled meadows and camping on Kebler Pass to catch the fall foliage before winter hits. And of course, hitting up Headwall at the resort is always a fantastic option in the winter!

What's your favorite photo op?
To date, sunset photos on Kebler when the aspen are in full fall color….that's tough to beat!
What's your favorite apres spot/beverage?
I don't know if this quite counts as apres but my husband and I have a serious obsession with Third Bowl. Actually, so does our dog…she loves the doggy ice cream treats! She is coming with us this weekend so we promised her ice cream in exchange for excellent hiking behavior.
What kind of camera do you use?
I recently bought my first big-girl camera: Canon G7X Mark II. My husband– the real photographer!– has a Canon 5D Mark 3, although he always says that the glass is more important.
Favorite adventure partner/photography subject?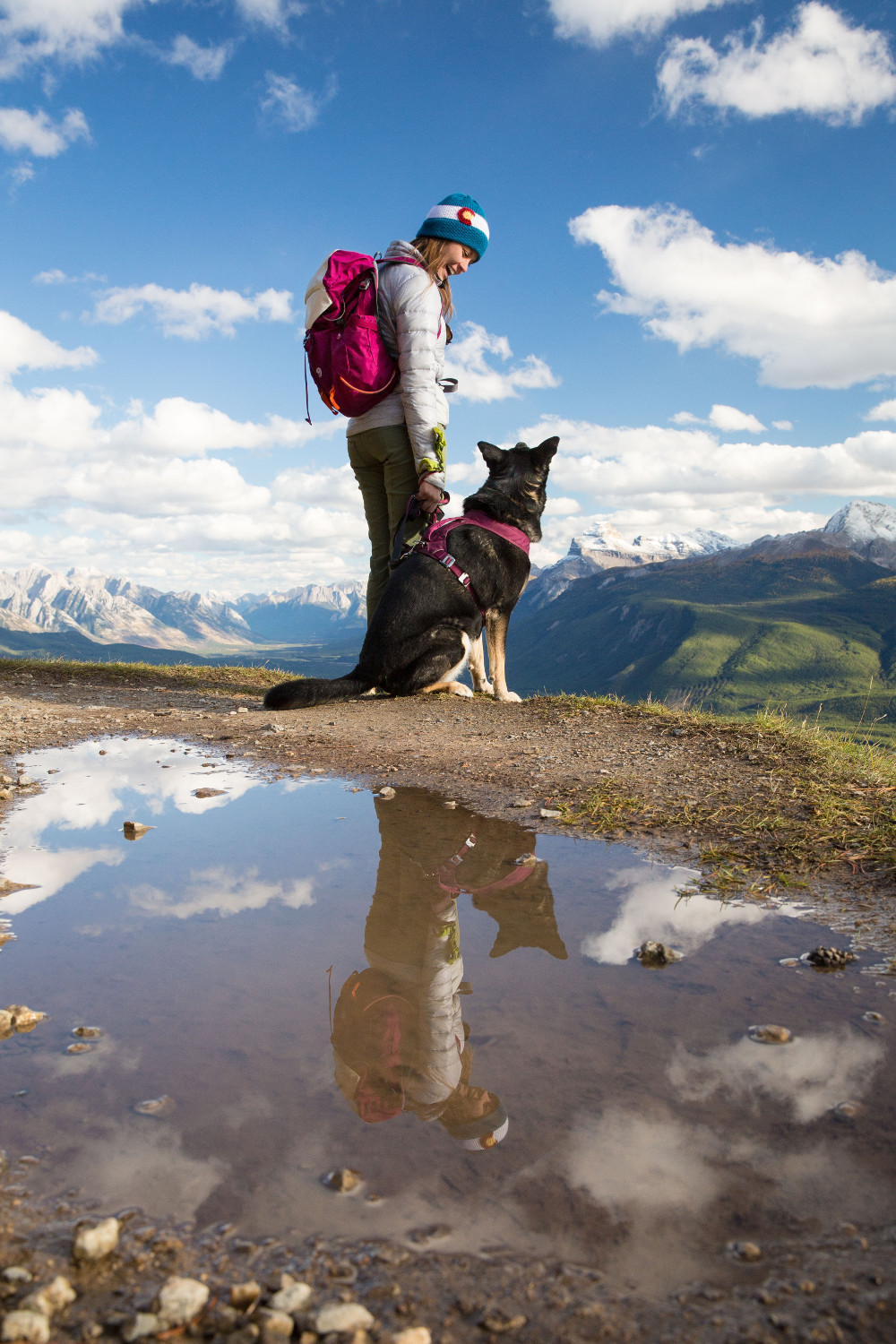 Hands down, there is no better person to adventure with than my husband. He makes every outdoor experience better, regardless of what we're doing.
Sunrises or Sunsets?
Sunrise, for sure. I think Colorado sunsets tend to have more vibrancy and color, but there is nothing quite like watching the sun peek over the horizon to announce a new day. Everything is so fresh and clean; anything can happen while watching a sunrise.
Favorite wildflower?

Lupine are pretty tough to beat, although I have a soft spot for Columbine. Colorado, represent!
Favorite Gunnison Valley event?
I still can't get over Chainless! A bunch of crazies bombing downhill in costume on bikes without chains? Could that be any more awesome?!
Be sure to follow @visitgcb and @acoloradogal on Instagram for some great pictures this week!