Gunnison Valley Leaf Peeping Update 9/20/18
With the leaves turning a little bit early this year, we headed out to document peak color in Crested Butte and the Gunnison Valley. As you can tell, the colors are looking good out there. While some aspen groves are already losing their leaves, many others are still holding on to some green. The contrast is beautiful. Now is a great time to take a weekend getaway to check out the leaves.
Crested Butte
Aspens are peaking close to town and this weekend should be 100% peak for most of the areas around Crested Butte. Cement and Brush Creeks are in prime color, as is Whetstone and Baxter Gulch. About the only area still holding green is on the Upper Loop and that will probably transition in the next couple days.
Whetstone Mountain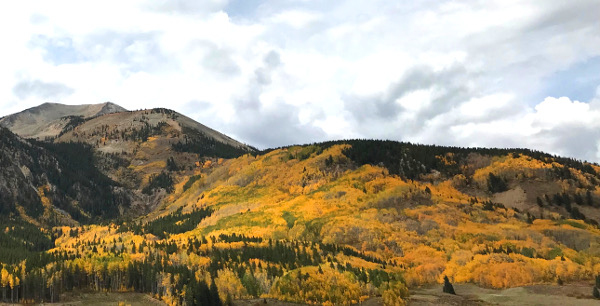 East River Valley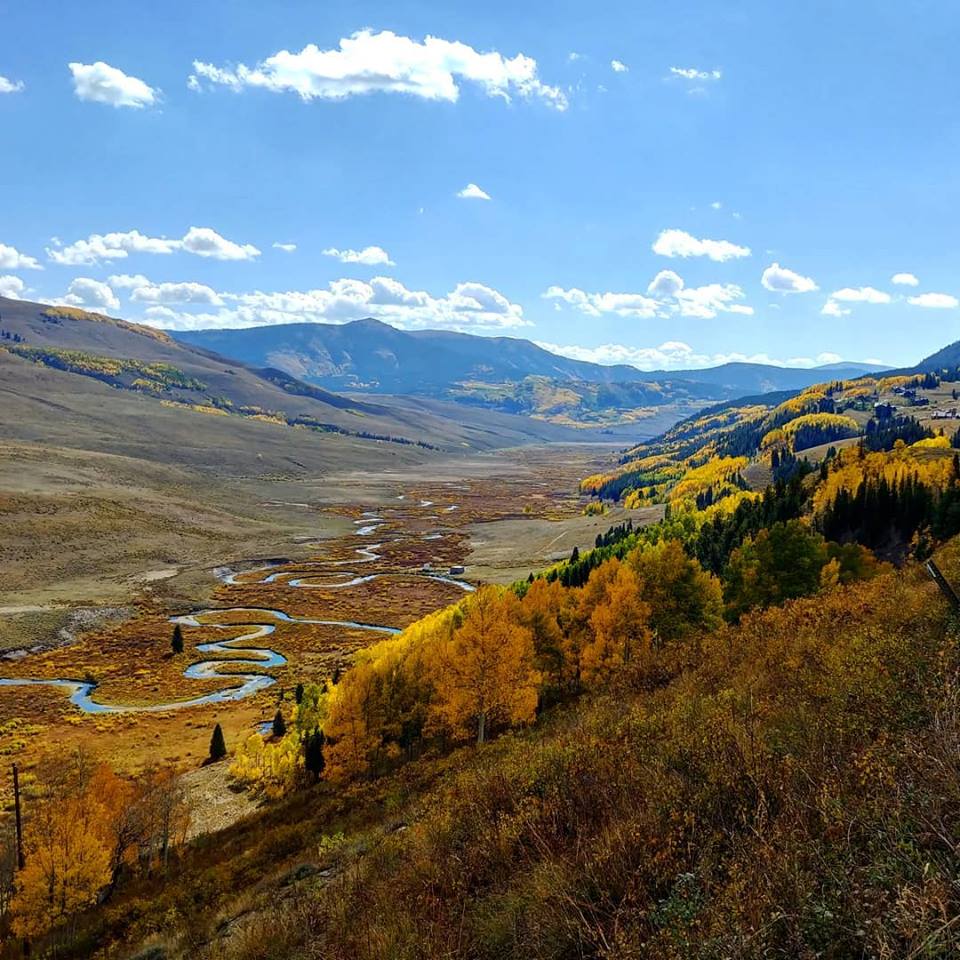 Trail 409: Cement and Brush Creek Valleys
Red Lady
Kebler Pass
Kebler Pass still hasn't peaked, and will continue to be the best bet for peak colors through the rest of September. Color is becoming more and more widespread with the cooler temperatures, but as of 9/19/18 it was at 50%. As far as timing goes, that's about double the amount of color that was out there on 9/13/18. Once it starts, it goes quick. I would expect peak to be sometime next week or weekend. The Kebler stand of aspens is the largest in Colorado, so you can expect to find gold from Lost Lakes to The Dyke Trail and everywhere in between.
Dark Canyon Trail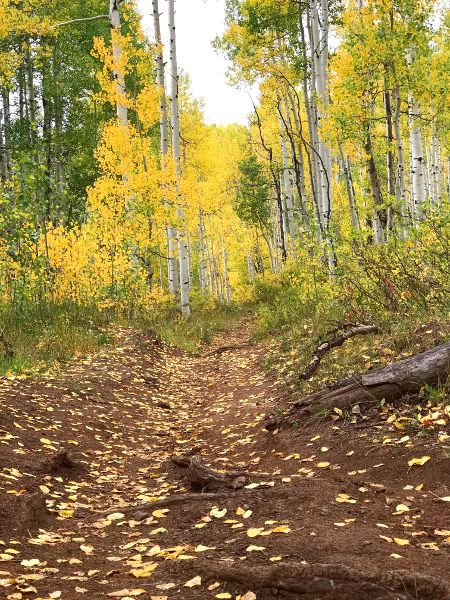 Horse Ranch Park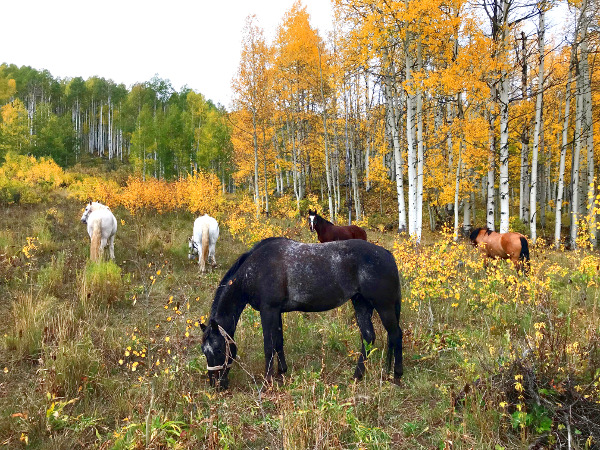 Kebler Wagon Trail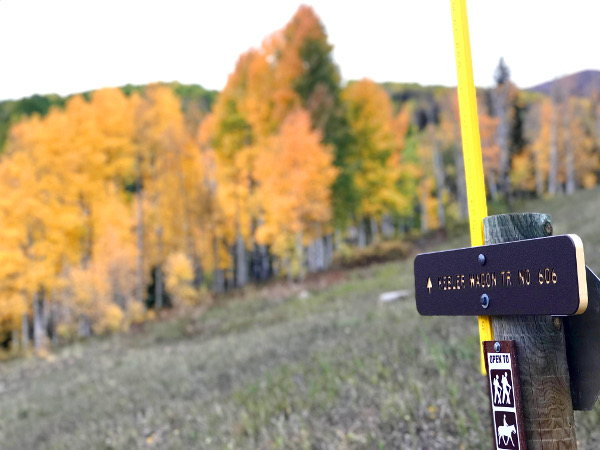 The Dyke
Cliff Creek Trailhead
Ohio Pass
Ohio Pass is just about in line with Kebler Pass. While some of the trees nearer to the top of the pass are at peak, most of the aspens sit lower in elevation and will take a few more days to fully change. Expect to see peak color sometime next week.

Beaver Ponds Trail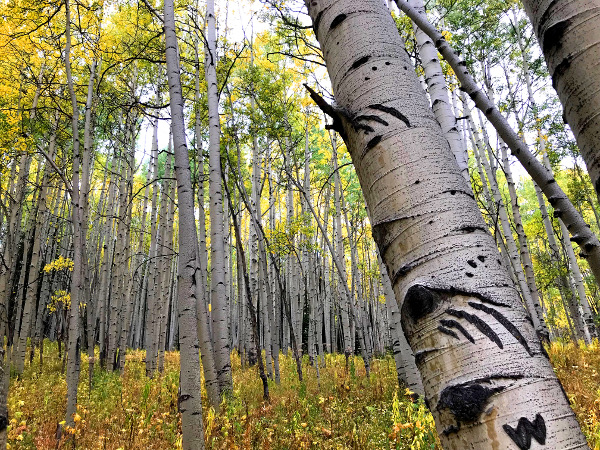 Ohio Peak
Ohio Pass Road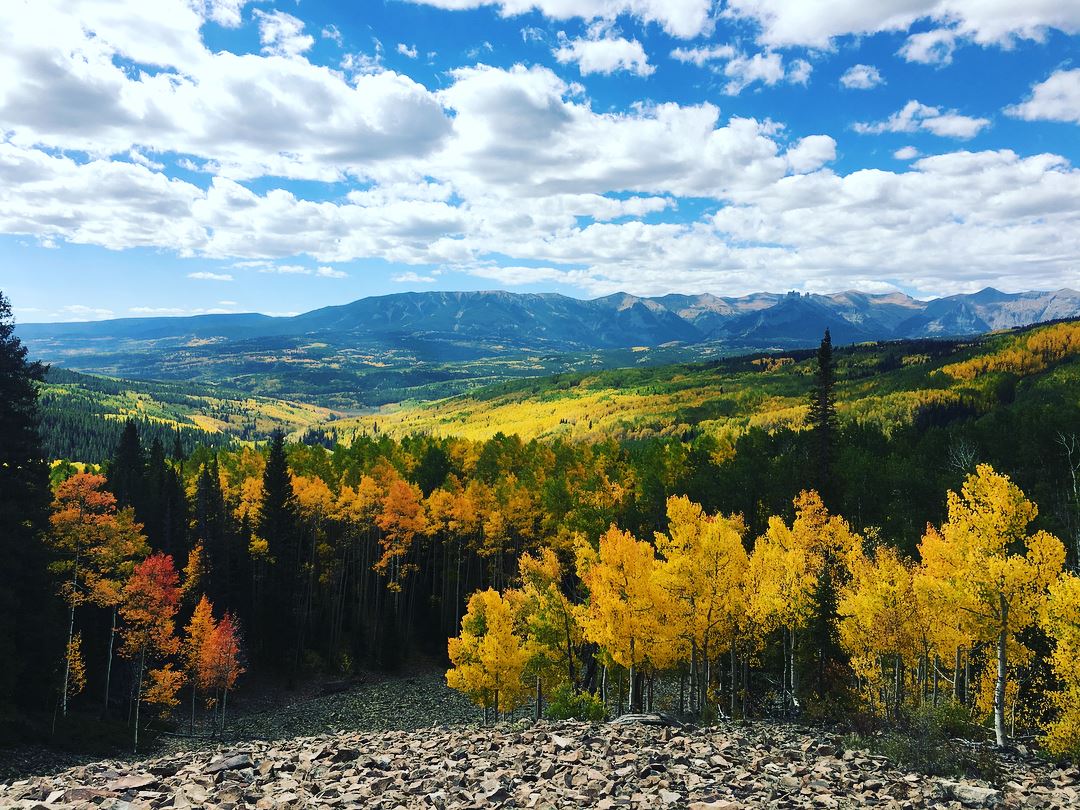 Ohio City, Pitkin, and Fossil Ridge
Similar to Crested Butte, the Ohio City/Pitkin area is at full color. Taking a drive over Waunita Pass or a hike on Gold Creek Trail are just a couple ways to fully immerse yourself in the beauty. If weather or wind picks up over the next few days these leaves may not last long, so get out and experience it while you can.
Waunita Pass Road
Keep Tabs on the Color
You can keep tabs on the color changes by following @visitgcb on Instagram. You can also check out the pictures below from visitors and locals that have used #crestedbutte or #gunnison along with #fall. Post your own pictures with these tags to see them pop up below!