The town of Crested Butte, Colorado is often described as a surf town in the mountains. It's one of those places where you can go and just relax. Stroll up and down Elk Avenue, the town's main drag, and check out the shopping, galleries, and more good restaurants and bars than a town this size normally has.
Crested Butte History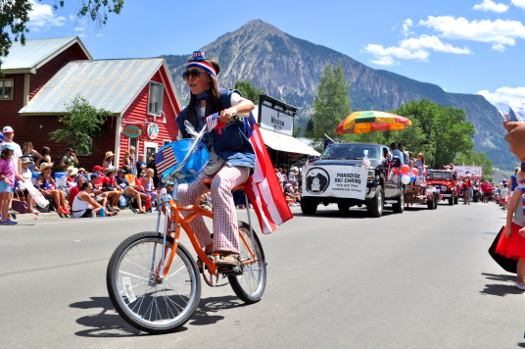 The attitude of present-day CB is a direct result of the town's history. CB, unlike many of the ski valleys in Colorado, was primarily a coal mining town. That's part of why so many other main streets are decked out with brick buildings and our National Historic District is primarily colorfully painted wooden buildings.
Mining was a hard life, and that streak of fierce independence that comes from living at the end of the road persists to present day. But with that difficult life also comes an appreciation of the little things. We embrace the goofy and take any opportunity we can to wear a costume and throw a party.
Crested Butte took longer to modernize; some folks still say we're frozen in time. Streets were still dirt well into the second half of the 20th century. Outhouses are a not-too-distant memory for many old timers. If you step off Elk, you'll find many Crested Butte residents, young and not so, still living in the old miner's shacks with their original windows.
The Crested Butte Scene
Locals in Crested Butte like to hit the trail (skiing, biking, or hiking) or the rivers (fishing or boating) early, play hard until about mid-afternoon, and then flock to the downtown restaurants and bars to sit out and watch the world go by. Join them and strike up a conversation. You will probably make some new friends, and you may even be overcome by a desire to move here.
Crested Butte Restaurants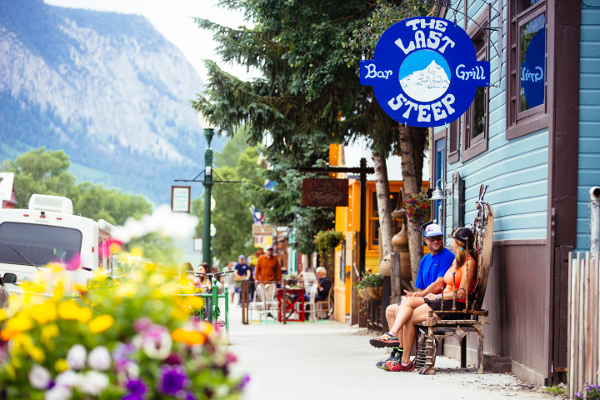 While alpine skiing and mountain biking have put Crested Butte on the map, we're more than just a recreation town. Crested Butte is the official Wildflower Capital of Colorado. The Crested Butte Wildflower Festival offers a summer full of wildflower tours and lessons on how to photograph and paint the flowers, with the largest concentration scheduled during the annual Festival in July.
Crested Butte is also an official Colorado Creative District. You'll find creatives of every type: metal-workers, photographers, plein-air painters and writers. We also host the juried Crested Butte Arts Festival on Elk Avenue the first weekend in August every year. Art galleries abound.
Crested Butte Galleries
During the summer months, we have a large number of concerts and host the Crested Butte Music Festival for six weeks in June, July and August. The winter season may have fewer shows, but makes up for that with the quality of the acts we bring in. More recent additions to the festival scene include the Film Festival and Wine & Food Festival. While relatively new, they are becoming more and more prestigious each year yet don't carry the price-point of similar festivals in other mountain towns.
Lodging in Crested Butte
Crested Butte is host to an array of bed-and-breakfasts that are cute, cozy and historic. Staying in any type of lodging in Crested Butte will put you smack in the middle of downtown hustle-and-bustle. Choose from an array of lodging types. No matter where you stay, you'll gain an intimate experience in this quirky town.
Crested Butte Lodges