Five Favorite Colorado Hikes for Sea Level Visitors
Unless you live in Colorado, chances are it's going to take a bit of time to acclimate to the altitude on any given visit to our fine state. This is especially true in the Gunnison Valley where base elevations range from 7,700′ in Gunnison to 9,400′ in Mt. Crested Butte. While it may take a couple days to get used to, the elevation provides some amazingly comfortable temperatures, clear night skies, and a superhuman feeling when you head back home. When you first arrive here, it's worth taking it easy for the first few days while your body adjusts. That doesn't mean that you shouldn't get out and explore to get your legs under you. Here are our five favorite Colorado hikes for showing friends, family, and visitors around if they're coming from sea level.
1. Lower Loop Trails
This is probably the most popular trail network in the entire Gunnison Valley, Colorado system, and for good reason. Awesome views of the Slate River Valley, fishing access, phenomenal picnic potential, and mellow elevation gain and loss. Did we mention that you can access it straight from the town of Crested Butte? With multiple options including Woods Walk, Lower Lower Loop, Upper Lower Loop, KB Connector and others, you can spend all day outside or just cruise around for the afternoon before heading back to town for refreshments.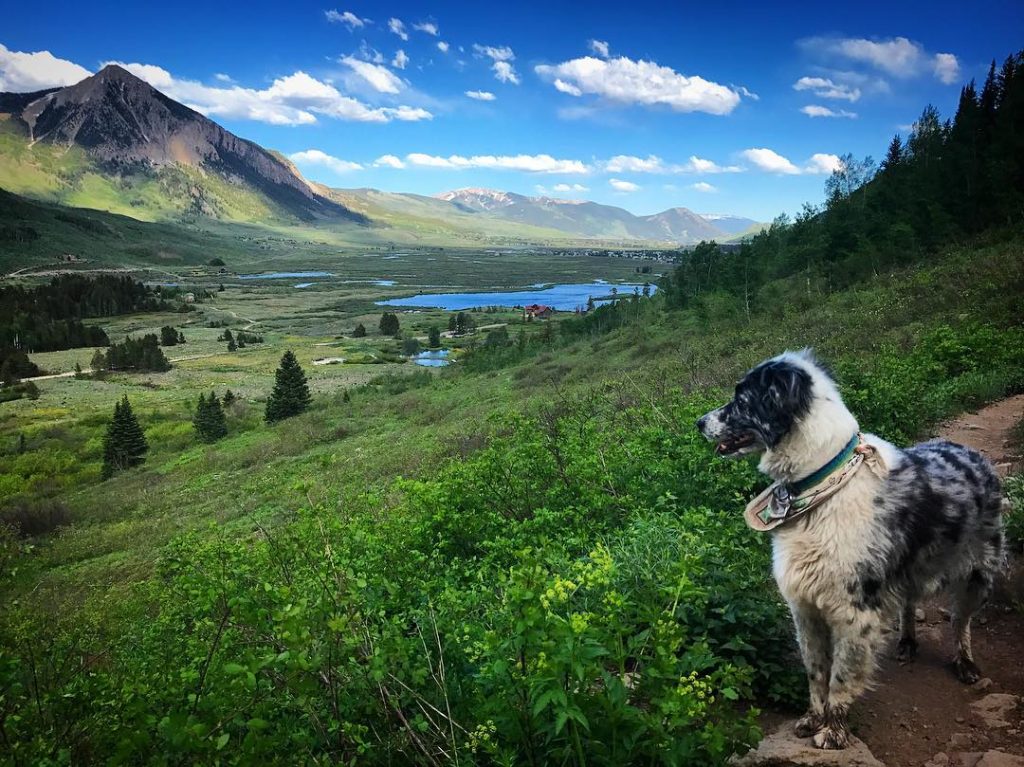 2. Hartman Rocks (McCabe's Entrance)
Gunnison sits a little lower in the valley making it a perfect place to get your legs under you. The Hartman Rocks trail network, just outside town, contains over 35 miles of trails from easy to difficult. Most of the easy trails are accessible from the McCabe's entrance just off US 50 west of town. For the easiest route, try Evan's Loop. This short hike is comprised of the Broken Shovel, Lost Dog, and Sea of Sage trails. Even low clearance rental cars can make it to the trailhead just up BLM Rd. 3500. Enjoy the views and unique granite geology of the area, and make sure to pack water. It can be sunny and dry even when it's raining other places in the valley.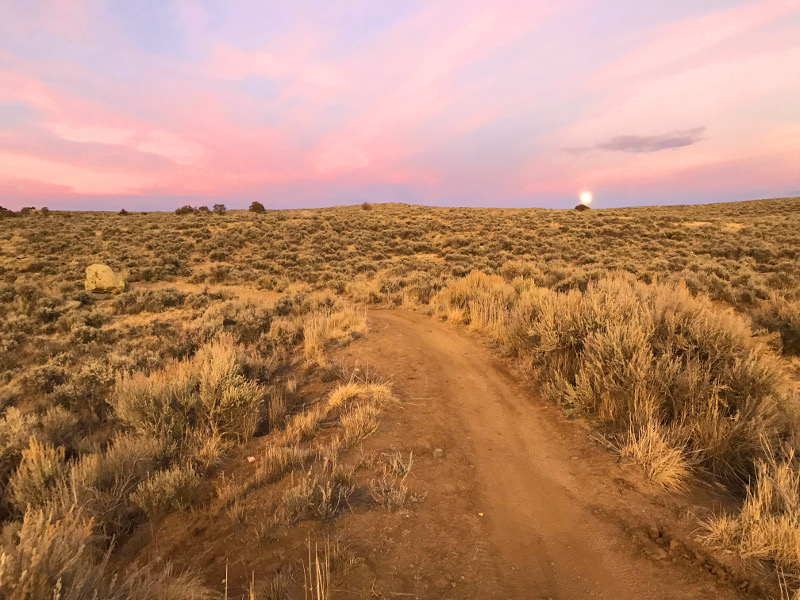 3. Brush Creek Trail
For wildflowers and ease, there's no better Crested Butte hiking trail than Brush Creek trail. Once this was an old road used by ranchers to access their property, but vehicles are no longer allowed. Beautiful streams, blooming flowers, quiet aspen groves, and the East River meanders are all highlights along this out-and-back trail. Since there's no loop to make it's easy to bite off as much as you want and no more. Just remember to leave the wildflowers alone and take pictures only. This trail is sometimes called the East River Trail.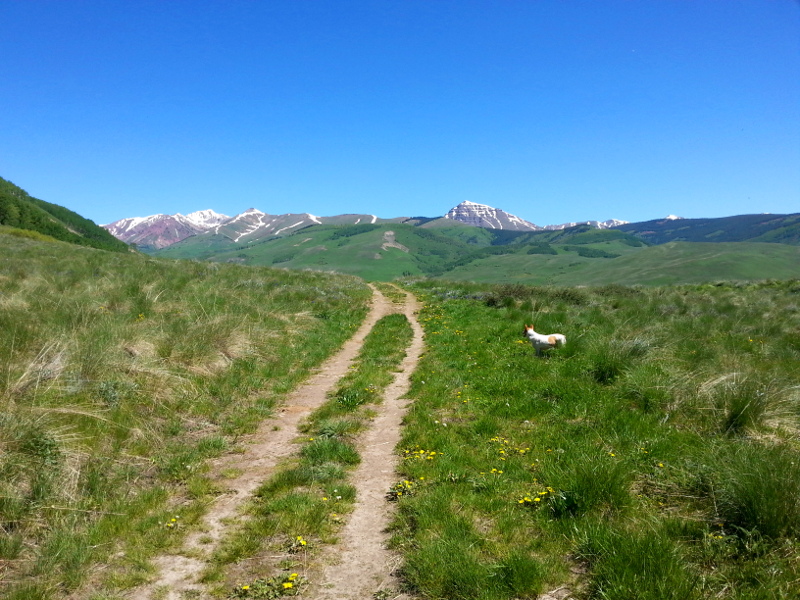 4. Dillon Pinnacles Trail
Millions of years ago there was a volcano just outside of Gunnison. The ash and mud flows that were deposited have eroded away in recent times to create a buttress of formations that are unique to the Gunnison Valley. This trail is also an out-and-back along the Blue Mesa Reservoir. If the temperatures allow, a dip in the lake is always a pleasant way to end this hike.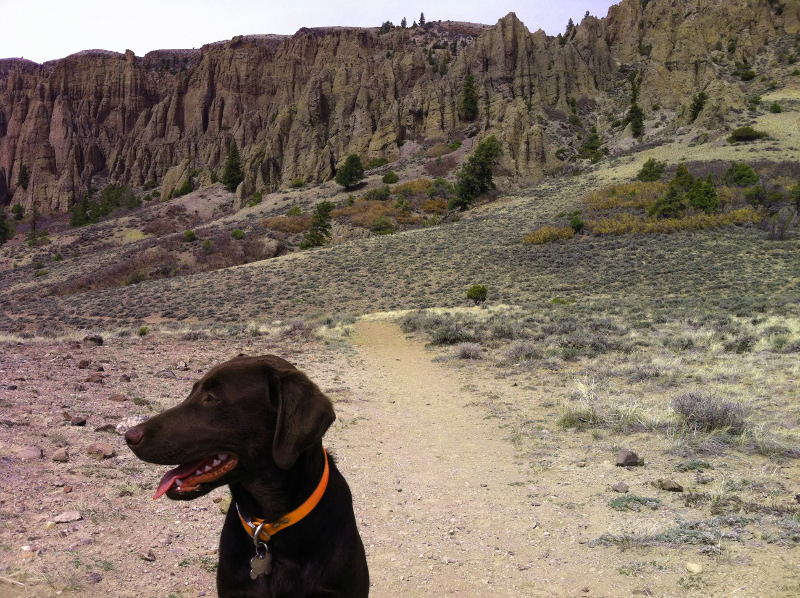 5. Contour to Cemetery Trail
An easy walk just outside of Western Colorado University's campus. This loop has very little elevation gain, and is an ideal hike to view sunsets, check out some Gunnison history, or just get out in nature. Park your vehicle anywhere on Western's campus and start your hike by walking through the fence. Once you pick up Contour the navigation is easy and so is the walking. Finish by connecting to Cemetery Trail and following it back to the trailhead. You can add on extra hiking time by taking Rasta Gulch or Chicken Wing, but you'll add on some extra elevation as well.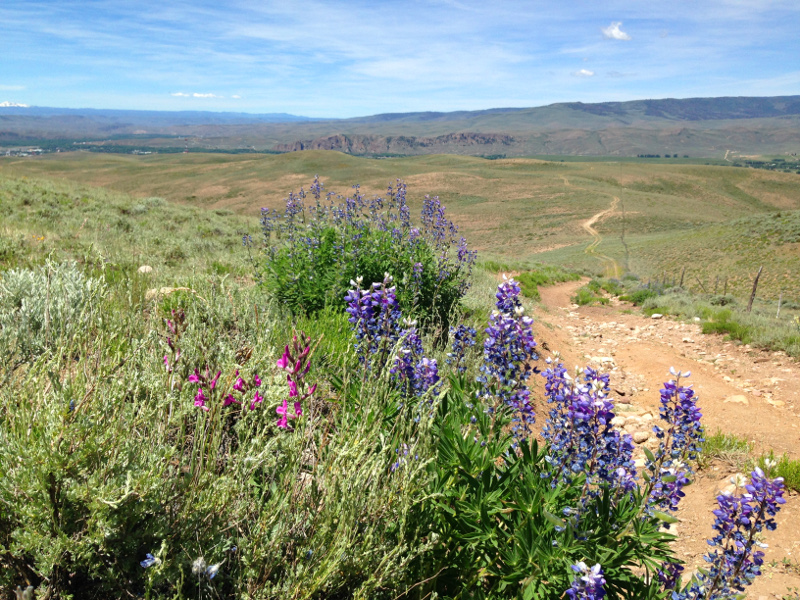 Plan Your Trip
Getting to the Gunnison Valley in summer has never been easier. Daily nonstop flights from Denver (DEN) and Houston (IAH) during the summer season give you multiple options for getting to the Gunnison-Crested Butte Regional Airport. If you're ready to book your flight, head over to united.com. Whether you're looking to stay in Gunnison, Almont, Crested Butte, or Mt. Crested Butte, check our lodging page to find the best option for you and your family.