12 Reasons to Spend the Holidays in Gunnison-Crested Butte
As a 6-year resident of Gunnison County, there is really no place I'd rather be during the holiday season than in Crested Butte. Now I just have to convince my family to come here to visit me. Here are the 12 reasons to spend the holidays in Gunnison-Crested Butte I'll be using to get them out here!
1) SNOW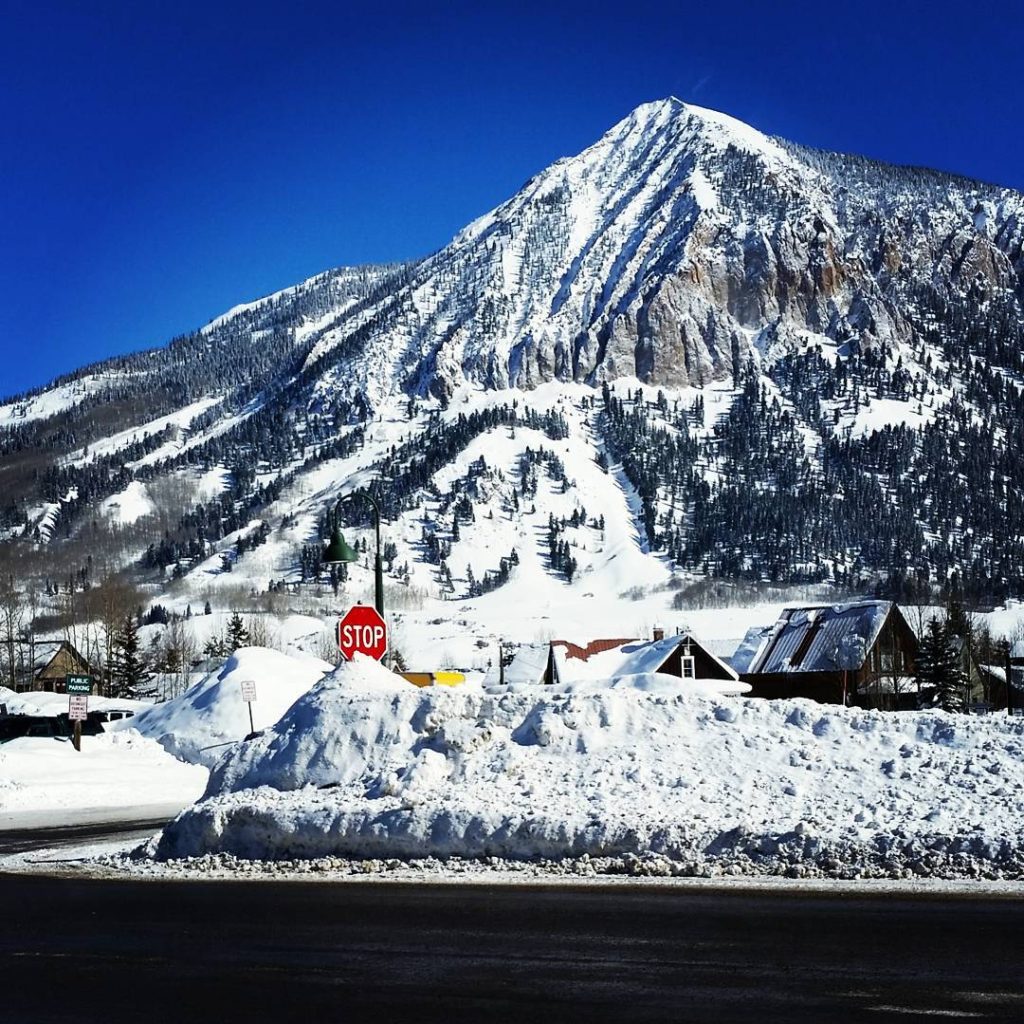 Everyone loves a wintery wonderland for the holidays! Snowflakes, snowdrifts, snowmen, and sledding! Curling up by the fire with a warm mug of cocoa as the snow falls outside. This year's long range forecast is predicting a moderate El Niño year, which could result in above average snowfall for Gunnison County. But we don't need long range forecasts to be able to say with reasonable certainty that Gunnison County will be plenty snowy and festive this holiday season. There is even a storm moving in right now as I write. That being said, if you want to do a snow dance or two on our behalf, we would appreciate it!
2) THE SKIING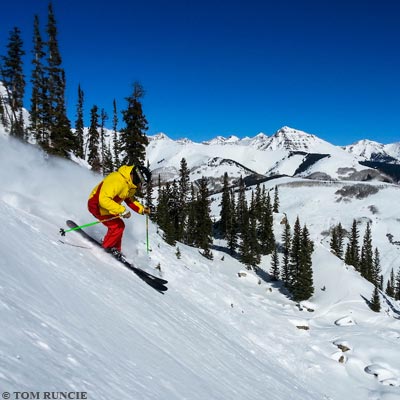 Skiing is the number one reason people visit Crested Butte in the winter and the holiday season is no exception. Crested Butte's beginner-friendly slopes are perfect for learning to ski or snowboard at any age, and the vast selection of intermediate and advanced terrain offers more opportunities to challenge yourself as your skills improve.  With terrain parks for those interested in flips and spins and legendary extreme terrain that will test even the experts, Crested Butte offers a perfect place for a family of all different levels to ski!
3) TUBING AND SNOWBIKING
Back by popular demand, Crested Butte Mountain Resort has a new and improved tubing hill for this winter. It's perfect for those kiddos who are still full of energy even after a full day of Ski School or Camp CB. The resort has also added a full snow biking rental fleet for the season. You'll just have to take a two hour lesson, complete with guided tour around the mountain, and then you're free to explore!
4) BACKCOUNTRY ADVENTURES
Have a few family members who aren't skiers? Looking for a good "down day" activity? Gunnison and Crested Butte are home to all kinds of fun ways to explore our backcountry on snow. Snowmobiling is a good way to get deep into the backcountry with an experienced guide. Or, if you're looking for a quieter style of transportation, you can try dogsledding, snowshoeing, or a sleigh ride. Nordic skiing is plentiful in both Gunnison and Crested Butte, with 100 kilometers of groomed trails to explore! The Crested Butte Nordic Council even offers yurt dinners, accessible by ski or snowshoe for a magical evening in the woods!
5) SLEIGH RIDE DINNERS
If you like the idea of a gourmet dinner in the woods, but know you'll be too tired from skiing all day to get there under your own power, try a sleigh ride dinner. Crested Butte Mountain Resort offers sleigh ride dinners at Uley's Cabin, halfway up the ski resort, featuring fine Colorado cuisine with French influences. Sleigh Ride dinners are available on Wednesday, Thursday, Friday, and Saturday evenings throughout the winter season. Or, join the Lazy F Bar on their sleigh ride dinner to a cabin along the East River for a night of delicious food and wonderful company. The Lazy F Bar Ranch sleigh ride dinners are only available during the holiday season, so don't miss out on this special opportunity!
6) DINING AND SPIRITS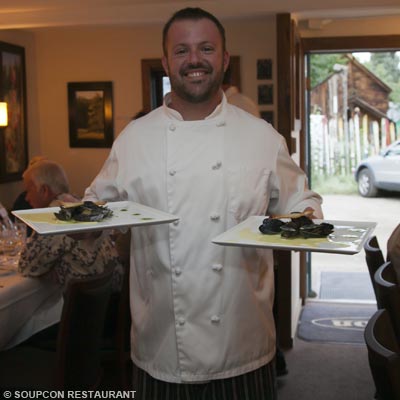 Beyond the sleigh ride dinners, Gunnison and Crested Butte are home to some of the finest eateries and watering holes in the American West. From casual to fine dining, mild to spicy, and everything in between, you'll find the perfect place to have your family holiday feast in Gunnison-Crested Butte. You can make like the locals do and enjoy "apres ski" at one of the area's unique bars, including a rum distillery that offers up creative cocktails made from fine high mountain rum! No matter what you have a hankering for, Gunnison-Crested Butte will be sure to leave you satisfied.
7) FAT BIKING
It's no secret that Gunnison and Crested Butte are crazy for biking in the summer months. In the last few years, we've also embraced the new sport of fat biking. Originally picked up by local professional bikers to stay in shape and keep their technique on point during the long winter, now our visitors are getting into the game as well, with rentals available at bike shops throughout Gunnison County. There is even the first of three fat bike races on December 21 for the truly adventurous!
8) RELAXING SPA TIME
After a full day on the slopes, and the hustle and bustle of the holiday season, there is nothing more relaxing than a spa treatment at one of the numerous spas in Crested Butte or Gunnison! From massage to facials and more, you will feel pampered and relaxed, exactly what you deserve this holiday season!
9) THE ARTS SCENE
Gunnison County isn't just about outdoor adventure and great food. We're also home to a thriving arts scene with the Gunnison Arts Center in the south and Center for the Arts Crested Butte in the North. Check our Event Calendar for their full winter season schedules. With a diverse range of performances, you'll be dazzled. Or participate in one of the local gallery art walks. Stroll up and down Elk Avenue in Crested Butte or Main Street in Gunnison perusing the beautiful work of our talented local artists and artisans. Our galleries and shops make a great location for last-minute holiday shopping as well!
10) TORCHLIGHT PARADES
Crested Butte Mountain Resort pulls out all the stops on Christmas Eve and New Year's Eve with their torchlight parades. Christmas Eve begins with Santa descending the mountain in a sleigh pulled by a snowcat before the Crested Butte Ski and Ride School instructors schuss down the mountain with torches. Things are even more spectacular on New Year's Eve with an added fireworks show after the parade. The festive, welcoming atmosphere is perfect for families. Adults can stay on and party until midnight and beyond at the New Year's Eve party complete with live music and drink specials!
11) GREAT HOLIDAY SEASON DEALS
Be sure to look at the deals section of our website to find the best discounts on holiday travel to Gunnison-Crested Butte. For a can't-miss holiday deal, check out Crested Butte Mountain Resort's The Grandest Christmas (4 nights lodging and 3 days skiing for up to a family of 4 for only $999). Or, check out our Gunnison Getaways program for bundled lift tickets and lodging at great per person rates!
12) FAMILY TIME
Of course the best reason to spend the holidays in Gunnison-Crested Butte is to take time as a family to appreciate each other. Something about the mountains just makes you take a step back, breathe deep, and feel grateful for all that you have and all those you hold dear. Come be a part of the Gunnison-Crested Butte family this holiday season!