Wildflowers of the Gunnison Valley
Colorado Wildflowers: With above-average precipitation this winter that continued through May, we were primed and ready once summer hits for a superbloom of a magnitude not witnessed in years. Starting in early June near Almont, the steady progression of color has reached Crested Butte and beyond. If you're interested in viewing the famous wildflowers of the Gunnison Valley then this could be the year to come. Several more weeks of wildflower season will undoubtedly continue into August before fall reaches the upper elevations.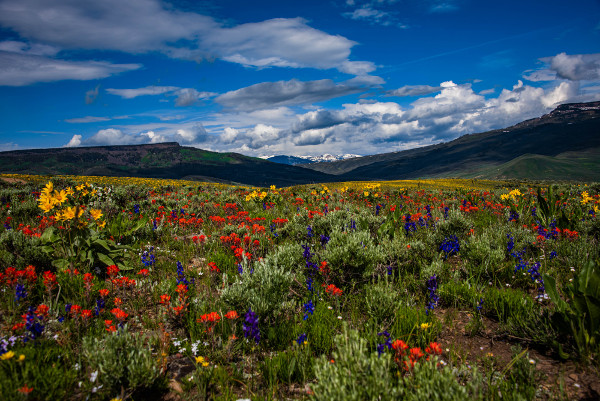 Have you ever enjoyed the smell of sagebrush while you reveled in the color palette of Colorado wildflowers? In June the Almont Triangle starts our season with a brilliant show.
As the weather turned sunny, and snow melted out near Crested Butte the wildflower display creeped slowly north.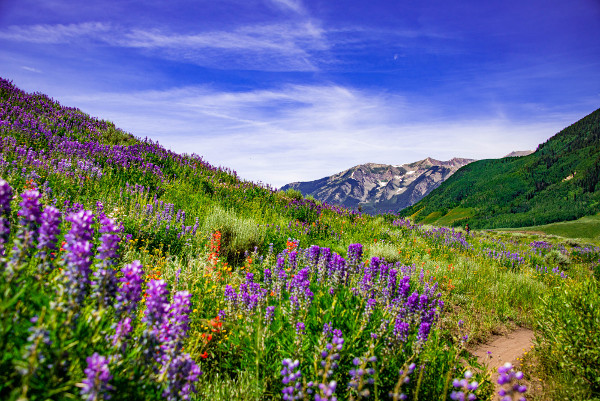 Lupine Trail off Slate River Rd. was the first place to bloom near Crested Butte. Riding or hiking this trail is the best way to experience this display.
Not far behind the Lupine bloom came the Mule's Ear Sunflowers and Larkspur. This combo of purple and gold Colorado wildflowers is one of our favorites. Larkspurs scientific genus is Delphinium, a derivative of the ancient Greek for dolphin. If you look closely you can see the resemblance between the flowers and the sea creature.
As the season for afternoon thunderstorms closed in, the combination of flowers and epic sunsets set the stage for unparalleled beauty in the valley.
With such an amazing flower display it's important to get out and enjoy it. Ride your bike, go for a hike, or take a trail run, but don't forget your camera!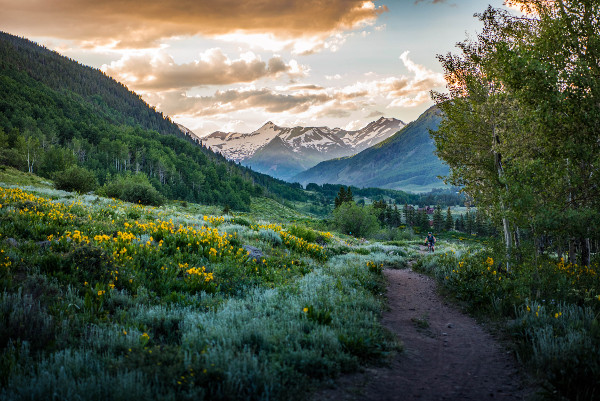 There's a reason why Crested Butte is the Colorado Wildflowers Capital. Remember to stay on the trail, take only pictures, and help preserve the beauty for everyone else that is visiting after you.