Spring Hikes in Crested Butte and Gunnison
After a snowy winter, we're ready to hit the trails. Spring hiking in Colorado varies year by year. Trails might not melt out until later in spring or even early summer. This depends on how much snow they received in winter. Hiking is usually available in Gunnison earlier than Crested Butte. Winter is often longer in Crested Butte, so the snow doesn't typically melt until later. Spring hiking is nice because it isn't too hot out yet, but temperatures have warmed from winter. Spring is also a great season for gravel biking, boating and backcountry skiing. Check out other spring activities and start planning your spring trip!
Spring weather in Gunnison and Crested Butte
Rain, snow or sun are all weather possibilities for spring in Colorado. When recreating outside it's important to plan ahead and prepare for multiple weather possibilities. With proper planning, you can still have a safe and enjoyable spring hiking experience. Check the weather before you head out and pack plenty of water, snacks and sunscreen. A raincoat and a warm layer aren't a bad idea either. South-facing aspects tend to dry out first. When other trails dry out depends on when the snow melts. Hartman Rocks usually opens in April. Higher trails in the valley, such as the 401, usually dry out by late June. Crested Butte Mountain Resort ski season typically ends in early- to mid-April. The Crested Butte Mountain Bike Park usually opens in June.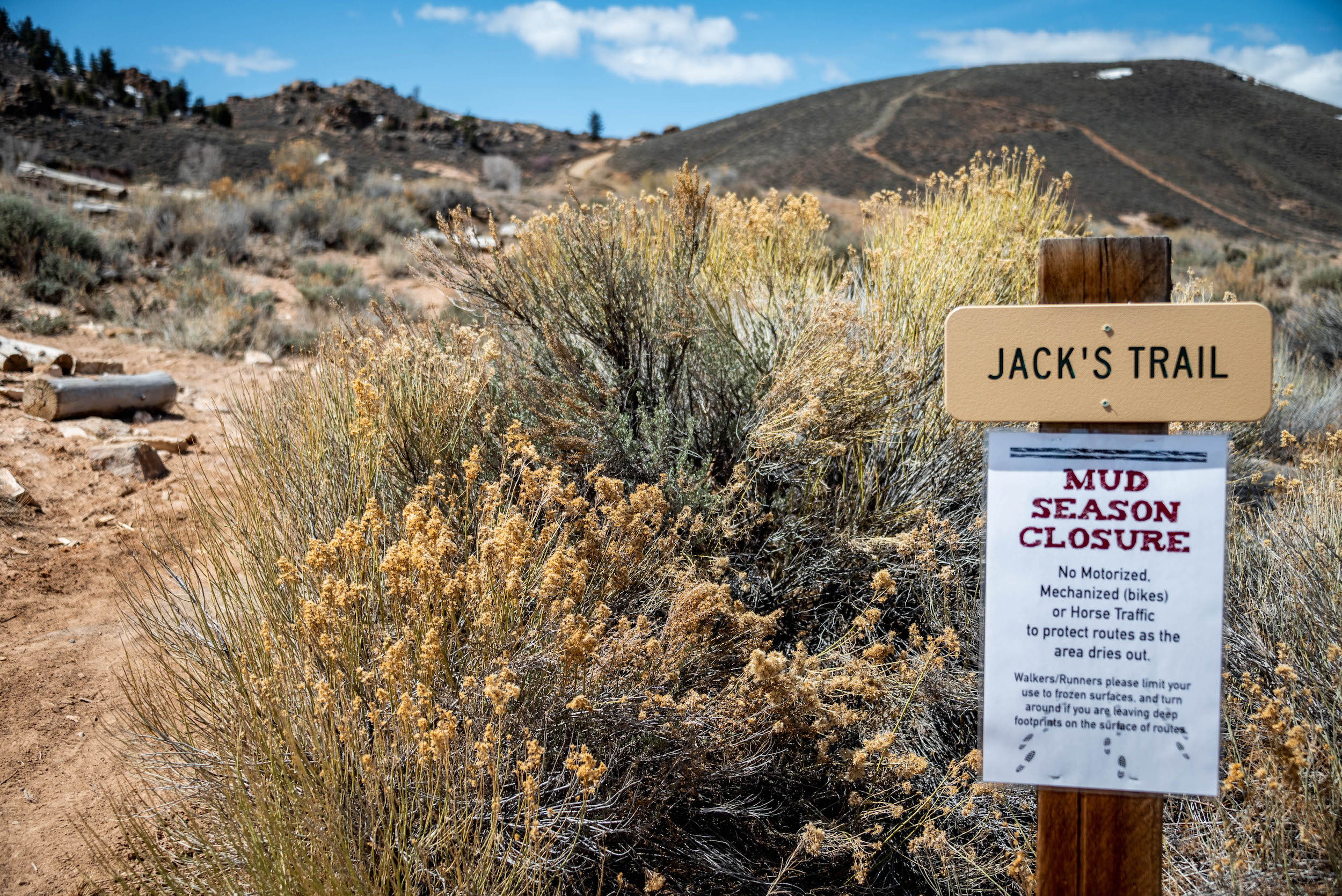 Spring Trail Closures
Before going on a spring hike, make sure the trail is open and dry. Please be mindful of trail restrictions and closures. Always follow Leave No Trace and practice good trails etiquette. Avoid hiking when the trail is extremely muddy as this can damage the trail. Some trails also have wildlife conservation restrictions in spring. There are trails organizations in the Gunnison Valley that share info on trail closures and other restrictions. They are a good resource to check when making sure a trail is open. These organizations build and maintain trails in Crested Butte and Gunnison. Their hard work allows visitors and locals to be safe and enjoy the 1200+ miles of trails in the Gunnison Valley. Consider making a donation or volunteering for a trail work day so they can continue taking care of this wonderful resource.
Is there spring hiking in Gunnison?
The snow in Gunnison often melts before Crested Butte. There are usually more spring hiking options in Gunnison because of this.
Where can you find spring hikes in Gunnison?
Hartman Rocks Recreation Area
Hartman Rocks Recreation Area is a few miles southwest of Gunnison. It is managed by the Bureau of Land Management. Hartman Rocks is high desert that is characterized by fields of sagebrush and unique rock formations. The trails are rocky and technical, and many take you over rolling ridges. Hartman Rocks is multi-use. The trails in this area are open for hiking, biking and OHV. It's also a popular rock climbing spot. You can find things to do there in winter and summer. In summer it's one of the best places in Gunnison Valley to mountain bike. Located in the south valley, Hartman Rocks is often one of the first areas to melt out in the spring. Hartman Rocks has over 40 miles of trails. You can hike a short out-and-back or link trails together to make a long loop.
What are spring hikes at Hartman Rocks?
An easy hike is Evan's Loop. This loop contains the trails Broken Shovel, Lost Dog and Sea of Sage and is 2.7 miles long. It can be accessed from the McCabe's entrance off US Hwy 50 West. Bambi's Trail is an intermediate hike at Hartmans. It is 1.4 miles point to point and accessed from Powerline Road. It is uphill in the beginning and gives access to other trails south of Powerline Road. A challenging hike at Hartman Rocks is Hartman Rocks Loop. This loop is 8.9 miles and skirts the perimeter of Hartman Rocks. The terrain is rocky and sandy. It goes across many ridges, so make sure to take in the view of Hartman Rocks and the surrounding area.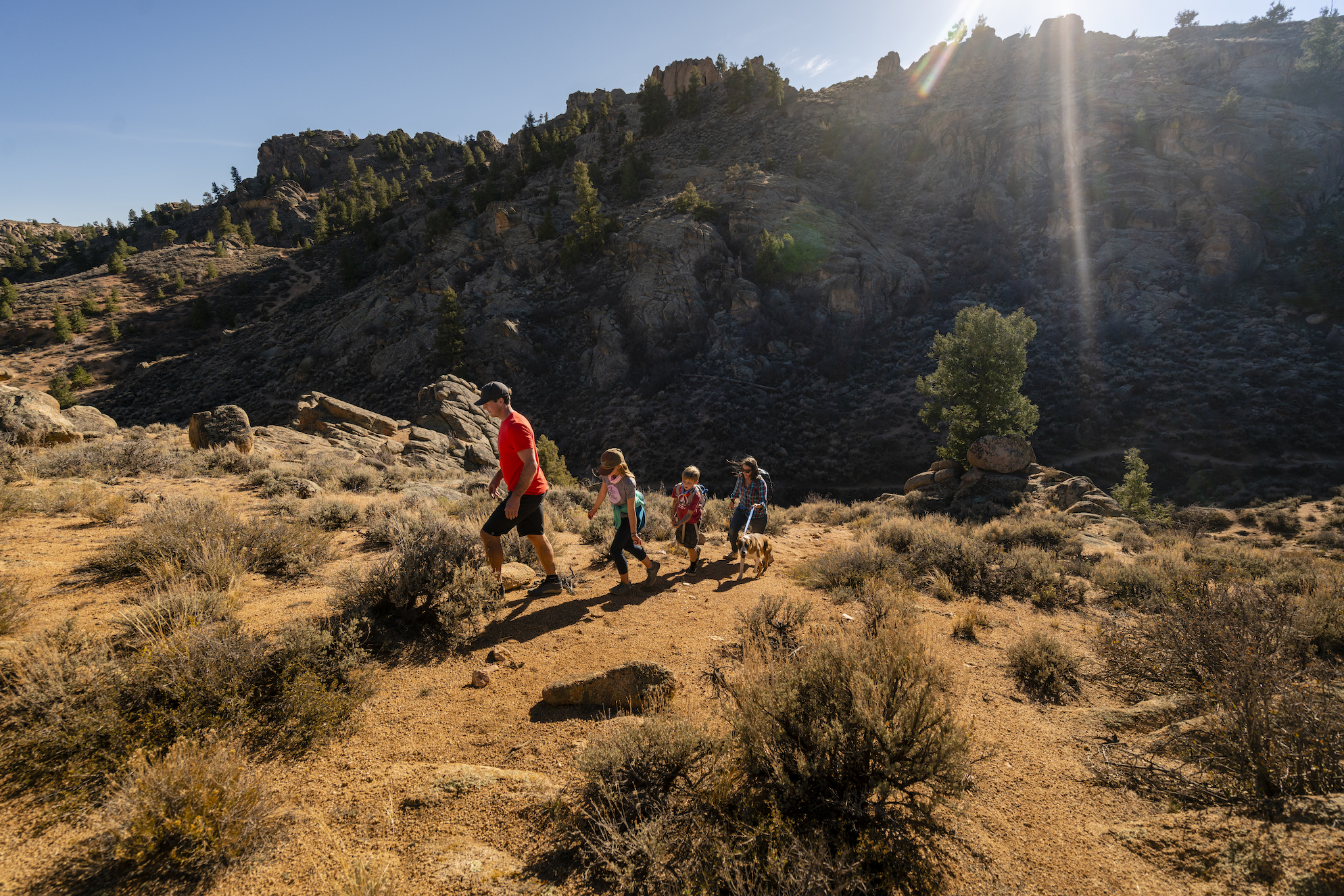 Dillion Pinnacles
Dillion Pinnacles is part of Curecanti National Recreation Area, which is managed by the National Park Service. Curecanti National Recreation Area encompasses Blue Mesa Reservoir, the largest body of water in Colorado. This easy out-and-back hike is 3.7 miles. This hike will give you views of Blue Mesa and the Dillion Pinnacles. This geological feature is volcanic breccia formed from volcanic activity in the area millions of years ago. The angular spires of the Dillion Pinnacles are several miles long and one of Curecanti's most iconic features. This hike is between Gunnison and the Black Canyon of the Gunnison National Park. Check that the park is open by viewing its current conditions if you plan to visit Black Canyon National Park in the spring.
What are spring hikes in Crested Butte?
Due to its higher elevation, Crested Butte usually stays cooler longer than Gunnison. It also typically takes longer for the snow to melt. This can make spring hiking nonexistent some years.  Research trail conditions ahead of time to ensure they are open and ready to be hiked before heading out. Check out this snowmelt forecast map from the Rocky Mountain Biological Laboratory for estimates of when the snow will melt.
Lower Loop
This 2.8-mile point-to-point trail is moderately easy and accessible from town via Butte Avenue. It goes along the Slate River and a grassy hillside that is full of wildflowers later in the summer. It also gives you views of Gothic Mountain and Crested Butte Mountain. Though it is mostly flat and easy, there are a few technical climbs and descents.
Caves Trail
The Caves Trail is located up Cement Creek in Crested Butte South. It is south-facing and one of the first trails to dry out in the north valley. The hike to the caves is less than a mile long, but the switchbacks are steep. As you hike up you can see the caves to your right. It flattens out once you get closer to the caves. Along with the caves, you can see amazing views of surrounding peaks from the top, including Red Mountain and Cement Mountain. The slope across the canyon from Caves trail was the home of the first chairlift in Colorado. It was built in 1939 at Pioneer Ski Area. From the caves, you can turn around and hike back to the parking area for about a two-mile hike. For a longer hike take the Walrod Cutoff Trail to hike the Caves Loop Trail, which is 2.6 miles point-to-point.
Summer activities in Gunnison and Crested Butte
Planning a summer visit instead? Learn more about summer events and things to do.
Summer events in Crested Butte and Gunnison
Summer brings bike races, a wildflower festival, the rodeo, arts and classic car festivals, the 4th of July, and more! Though you might be visiting for the outdoor recreation, attending an event can be a fun addition to your trip. Check out our summer guide to see if any events coincide with your visit. Or better yet, plan a trip to attend one!
Summer things to do in Gunnison and Crested Butte
There are many things to do in Crested Butte and Gunnison during summer. There are over 800 miles of singletrack in the Gunnison Valley, making it a great place to mountain bike. There are over two million acres of public lands in the Gunnison Valley. Enjoy rock climbing at Hartman Rocks and Taylor Canyon. There are also many motorized trails you can OHV on. Bring your own horses or hire a horseback riding guide and go on a trail ride. You could also take a scenic drive if you're looking for something more mellow.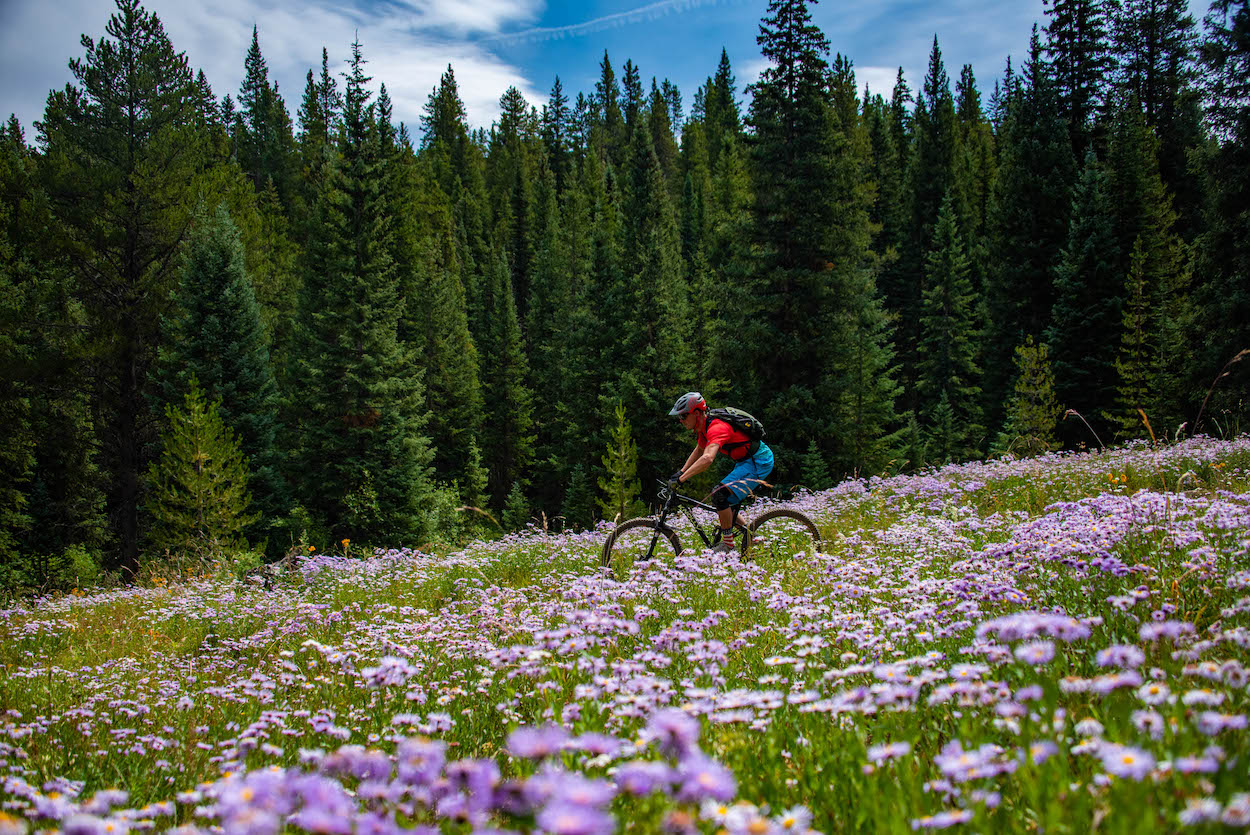 Planning your trip
Start planning your trip! Check out spring and summer flights and book early for the best rate to get here. Use the direct booking tool on our website to find a place to stay. Filter options such as desired amenities, dates, location, number of people in your group and more.