Moosejaw Outdoor Accelerator Recap
The 2022 Moosejaw Outdoor Accelerator (MOA) wrapped up in the last week of June. The ICELab at Western and Moosejaw hosted the program, with Holland & Hart and In Solidarity Project as supporting sponsors. The goal of the program is to increase innovation and diversity in the outdoor industry. The entrepreneurs in the program learned about growing a successful outdoor industry business through topics such as marketing, entrepreneurship, financial modeling, HR, supply chains and retailer relationships. They also got to spend about five of the eight weeks of the program living in Gunnison. During their time in Gunnison, they got to work at the ICELab, utilize the outdoor gear testing lab Blister Labs on Western Colorado University's campus, and experience the trails and public lands in Gunnison and Crested Butte.
2022 Participants
Over 50 companies applied for the 2022 accelerator. A panel of judges from the sponsors chose 10 companies out of the applicant pool and then Moosejaw customers voted for their four favorites. The winners were Alluvia Packrafts, Lume Six, No Limbits and Outdoor Element.
Alluvia Packrafts
Alluvia Packrafts make lightweight and packable rafts for the casual paddler.
Lume Six
Lume Six is improving comfort, support and durability in sports bras.
No Limbits
No Limbits is an adaptive clothing brand whose goal is to increase comfort, confidence and independence in individuals who struggle with clothing due to a disability.
Outdoor Element
Outdoor Element sparks confident outdoor adventure through innovative gear.
The first part of the accelerator
Topics covered in the first part of the program included marketing, finances, supply chains and "Entrepreneurial Mindset" curriculum. Teams began building a marketing plan and strategy. In Solidarity Project provided diversity, equity and inclusion (DEI) authenticity. Holland & Hart facilitated sessions about business law. Check out this blog post to read our first update about the Moosejaw Outdoor Accelerator.
ICELab Mentor meet-up
In week six of the program there was a mentor meet-up day at the ICELab. ICELab mentors are business owners and community members with skills and resources that can help startups. The Moosejaw Outdoor Accelerator participants had the opportunity to meet with mentors for discussions about operations, marketing, finance, HR, education and government. Each group consisted of two to four mentors, so the entrepreneurs were able to hear a few perspectives about each topic. In these one-on-one meetings participants were given the opportunity to ask questions and gain insights about their own businesses.
Topics in the accelerator
Other topics the program covered in the last few weeks were public relations and investor relations. They learned about the importance of strong PR communications in good and bad times. Representatives from angel and venture funds spoke about investor relationships. A former CEO of multiple venture-backed companies also gave the teams context on investor relations from company perspective. The participants also toured Blister headquarters to learn about gear reviewing. The teams also finalized their marketing plans and content. Each team was also able to tailor what they wanted to cover in the accelerator. Some of these topics included financial forecasting, creating good marketing content, retailers and inventory, and sales funnels.
Outdoor Retailer
Outdoor Retailer (OR) was in week five of the program. OR is the biggest outdoor industry trade show in the U. S. It offers outdoor brands a chance to network and connect with other outdoor industry brands. Moosejaw sponsored a Moosejaw Outdoor Accelerator network Outdoor Retailer booth. The booth showcased innovation from smaller brands in the outdoor industry. While at OR Lume Six received Gear Junkie's Best in Show award. The ICELab team was also able to meet potential future participants for the MOA. The current cohort met members of the press and received wholesale orders. MTN TV was also there and interviewed Alluvia Packraft, Geyser Systems and Outdoor Element.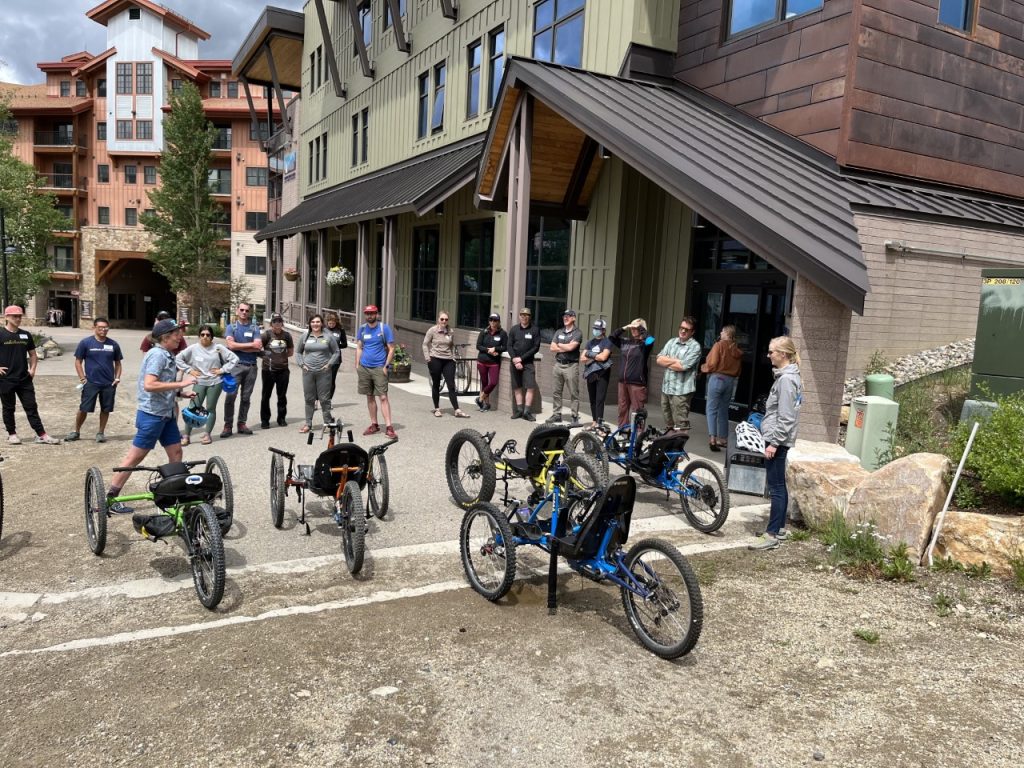 The press trip to Gunnison and Crested Butte
The ICELab and Moosejaw hosted a press trip in the last week of the program. Three journalists were invited to meet the Moosejaw Outdoor Accelerator cohort and participate in a few experiences unique to Gunnison Valley. The MOA participants had the opportunity to speak with the journalists and give presentations about their products and businesses. Everyone camped at Campfire Ranch in Gunnison. The event also included a tour of the Adaptive Sports Center in Mt. Crested Butte, a float down the Gunnison River and a tour of Blister Labs at the Rady School on Western Colorado University's campus.
Accomplishments of the accelerator
The overall goal of the Moosejaw Outdoor Accelerator is to help foster innovation in the outdoor industry and for the participating businesses to grow and learn. This year's cohort learned a lot and made notable achievements during the program. No Limbits took what they learned in a mentor session about hiring to more confidently interview and hire multiple employees, including members of the executive team. Lume Six got its first wholesale accounts thanks to Moosejaw's sessions on wholesalers and was awarded Outside Magazine's Editor's Choice award during the program. Outdoor Element also acquired some wholesale accounts, which was a shift away from direct to consumer for their marketing strategy. Alluvia Packrafts learned more about financial modeling and was able to put quantitative value to their marketing efforts.
The Moosejaw Outdoor Accelerator Network
The Moosejaw Outdoor Accelerator network now includes four more businesses. Every MOA participant has access to this network of teams who are in similar phases with their businesses. Along with 2022's businesses, the MOA network includes Gearo, Geyser Systems, Hustle Bike Labs, Pact Outdoors, Pathloom, Spruce and SheFly Apparel. Watch this video to meet this year's participants and learn more about the program.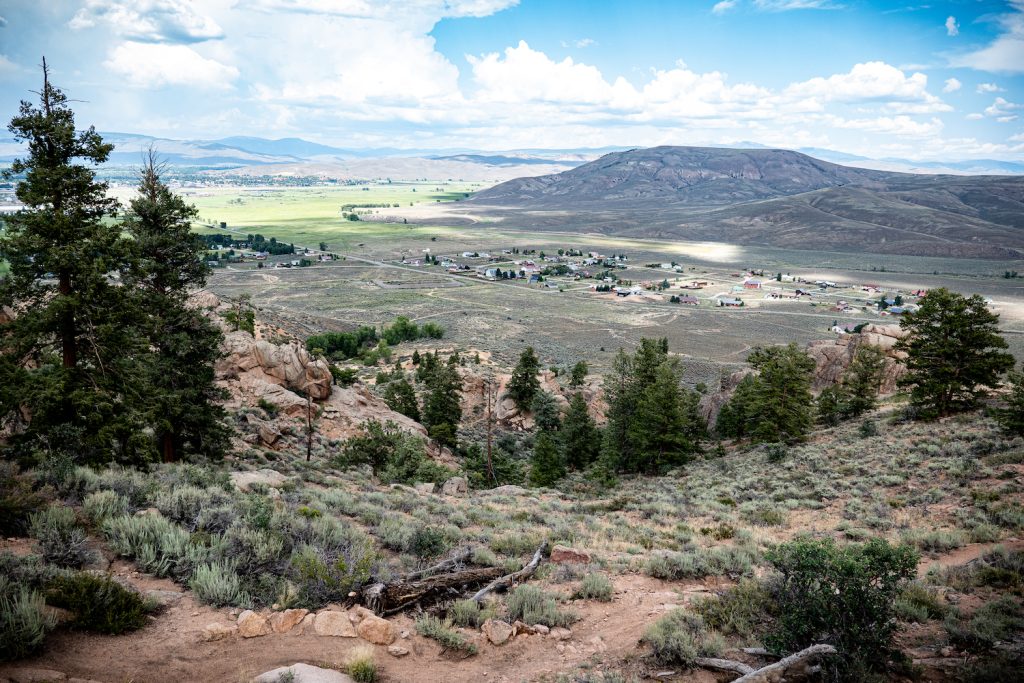 The Gunnison Valley: An outdoor industry hub
While in Gunnison the participants also got to enjoy the outdoors through hiking and mountain biking. They hiked Crested Butte Mountain at Crested Butte Mountain Resort, which is also a popular Colorado skiing destination in winter. They mountain biked at Hartman Rocks and Signal Peak in Gunnison as well as some classic Crested Butte rides such as Doctor Park. Gunnison Valley is well-positioned to be an outdoor industry hub because of the access to trails and public lands it offers. Outdoor industry brands in Gunnison Valley have over two million acres of public lands to explore and over 1,200 miles of trails to test their products on. Startups in Gunnison and Crested Butte are also able to experience running a business in a place that values the outdoors and work-life balance. Business resources such as the ICELab and the Small Business Development Center also provide businesses with the support they need to grow.