The Adaptive Sports Center
What is the Adaptive Sports Center?
The Adaptive Sports Center (ASC) enhances the quality of life for people with disabilities through exceptional outdoor adventure activities. The successful programs the ASC provide are inclusive to families and friends. They empower our participants in their daily lives and have a positive enduring effect on self-efficacy, health, independence, and overall well-being.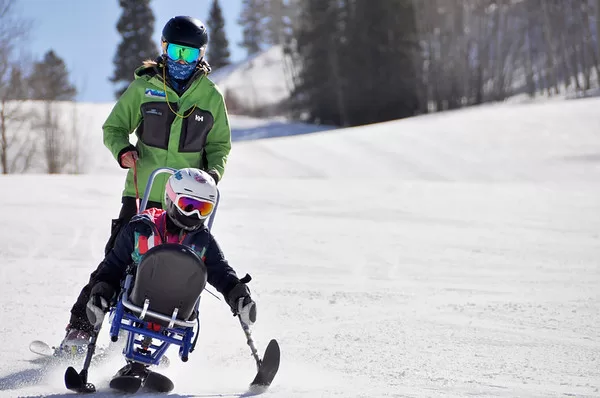 About the Adaptive Sports Center
The Adaptive Sports Center was founded in 1987 as the Physically Challenged Ski Program of Crested Butte. Over the past 35 years, the ASC has evolved to serve a wide variety of individuals with different abilities. The ASC is now a leading therapeutic outdoor adventure program that operates year-round. It's adaptive sport activities range from mountain biking and skiing to ice climbing and kayaking. The ASC serves more than 1,100 individuals annually through inclusive programming. The Adaptive Sports Center is a nonprofit organization.
Where is the Adaptive Sports Center located?
The Kelsey Wright Building is located at the base area of Crested Butte Mountain Resort at 39 Emmons Road, Mt. Crested Butte, CO 81224. It meets the needs of our participants with accessible design and architectural elements that lead to increased efficiency. The facility allows us to house participants under the same roof as the Adaptive Sports Center's program office rather than have them travel from separate locations in Crested Butte and Mt. Crested Butte. This lodging provides more interaction between participants and staff, builds a sense of team, and ultimately results in more time spent outside. Additionally, participants can enjoy more social experiences and meaningful interactions with peers in similar situations.
What programs are offered?
WINTER: Alpine Skiing, Mono-skiing, Bi-skiing, 3 and 4-track Skiing, Snowboarding, Nordic Skiing and Snowshoeing.
SUMMER: Mountain Biking, Road Cycling, Water Sports, Hiking, Camping, Rock Climbing, and Ropes and Challenge Course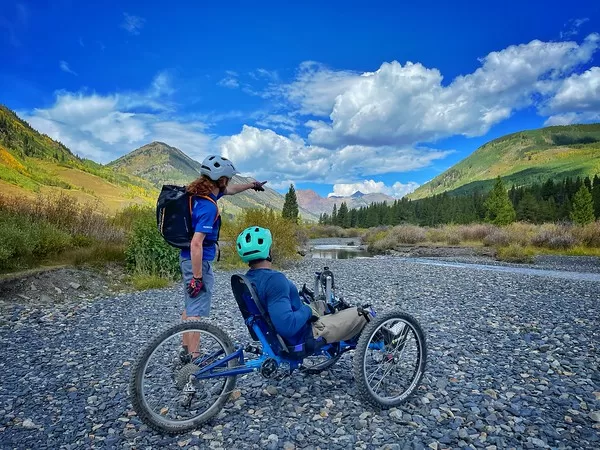 Who can participate in Adaptive Sports Center programs?
Anyone with a disability and their family can participate. Our participants range from the advanced athlete looking to develop their skills and accomplish new goals to the never-ever looking for a new adventure. Either way, our guides and instructors are qualified to help participants reach their goals.
What makes an effective Adaptive Sports Program?
You'll be more likely to enjoy yourself and benefit if you find a sport that sparks your interest. You'll also need the program to provide appropriate education and accommodations. Our staff is highly trained and extremely knowledgeable in the field of adaptive recreation. We believe everyone is unique, so each adaptation is approached with a fresh perspective. Because of this, our participants get the individual attention they deserve to have an amazing outdoor adventure.
What are program rates at the Adaptive Sports Center?
We believe people with disabilities deserve equal access to outdoor recreation. At Adaptive Sports, people with disabilities pay only $125 a day with our Adventure Equity Initiative.
Advocating for equal access to outdoor recreation for people with disabilities is core to the Adaptive Sports Center's mission.
The Adventure Equity Initiative reduces the Adaptive Sport Center's existing subsidized full-day rate of $210 to only $125. This covers a full day ski or snowboard lesson, equipment rental, and lift ticket. General and peer to peer donations and grants make up the remainder of the lesson cost.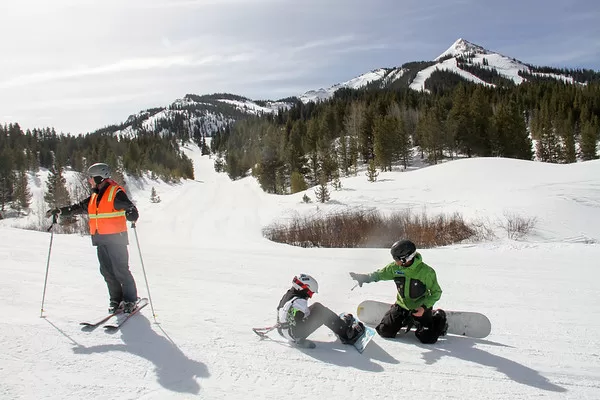 What do Adaptive Sports Center participants say?
"The Adaptive Sports program of Crested Butte is the best in the Rockies. Everyone there is awesome, and the facilities are wonderful." —ASC Participant 1/8/2022
 "This was my first time doing any adaptive activity outside of rehabilitation. I was so proud of myself after my amazing day mountain biking. I feel like I can try anything now. It really gave me a boost in confidence that I needed." —ASC Participant 10/9/2021
"Just being here, it sparks up my life. The people who do the programs here, support the programs, the participants, the caregivers—it takes us all to just join in and change the world and make it a wonderful place for us to live." — Lonnie Bedwell, ASC Participant since 2012
How to support the Adaptive Sports Center
Make a donation on the ASC website.
 Visit Crested Butte
Plan your trip to Crested Butte today! Decide how to get here, where to stay and other things to do.