Summer 2019 Fishing Report
Here is the fishing report for Crested Butte and the Gunnison Valley for the summer 2019 season. While lake anglers have reported great fishing for months in the Blue Mesa, we stream and river fishermen have been waiting for runoff levels to drop. Our somewhat famous Green Drake hatch, typically found around July 4th, was buried under high waters.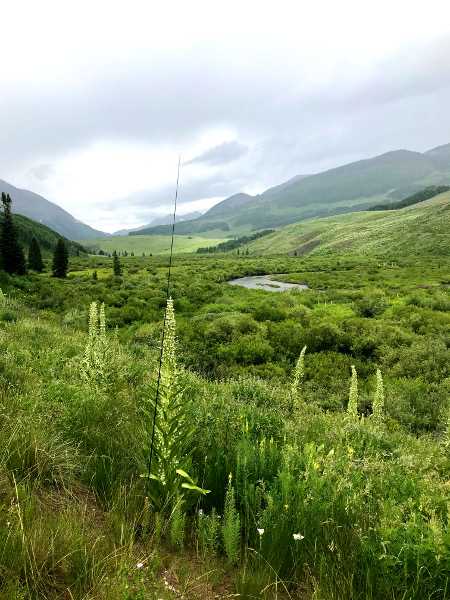 That's all changed. In the past couple of weeks water levels have dropped and trout have begun hitting a wide variety of flies, both on the surface and underneath. Matching the hatch does not seem of utmost importance!
Last Saturday on Cement Creek, fishing a caddis on top and trailing a pheasant tail 18″ below the dry, I caught a fish on my first cast. And my second. And my third. It was one of those rare days when I soon expected to catch a fish on every cast, and that was close to being the truth of the matter.
Maybe 2/3 of the fish came from the nymph, and I got one double – two browns on one cast – for maybe the second or third time of my fishing career. I asked a friend that when I catch a 10″ fish and a 6″ fish on the same cast, do I get to count it as a 16″ fish? His response: "You bet!"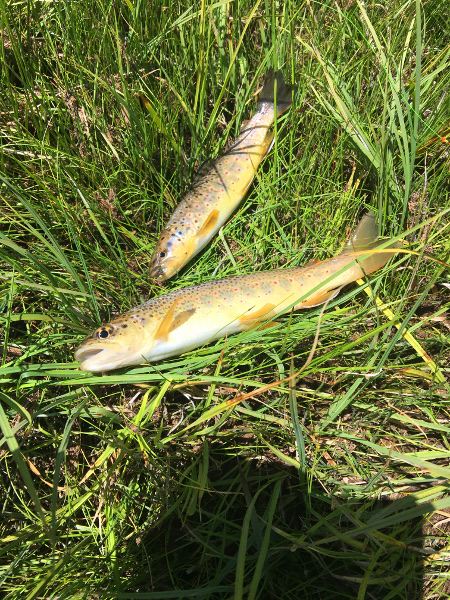 Similar fast-fishing results are reported on the Upper East, Spring Creek, and Taylor. The lower East and the Gunnison are still running a bit high, but the number of float rigs putting in at Almont and Garlic Mike's suggest that fishing from a boat is producing good results.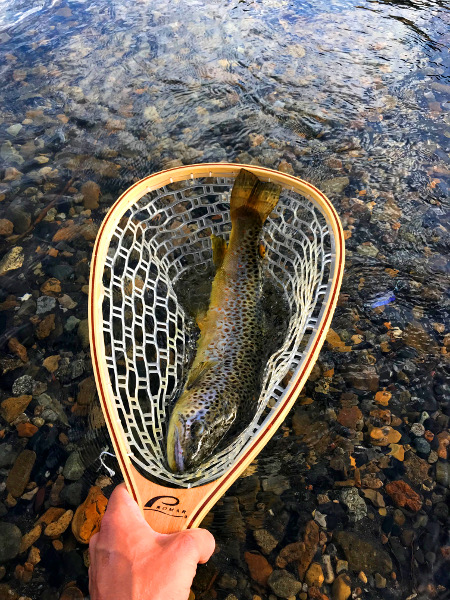 The fly fishing season is officially on, and expected is the typical August doldrums of warm and low water are not in the cards for the summer fishing season in 2019. We should fish strong through September and into October!