5 Reasons to Spend Spring Break in the Mountains
Spring break is coming, and with it comes the decision of where to skip off to for a week with the kids, your spouse or maybe just by yourself. Sure, you can stay where you are, but this is a golden opportunity to experience something much more adventurous than a week of Netflix. If skiing or riding is on your list then here are five reasons to ditch your other plans and spend spring break in Crested Butte and the Gunnison Valley.
1. Spring Break Weather: Sun
With over 300 days of sunshine in Gunnison and 273 on average for Crested Butte, your chances of soaking up some Vitamin D are even higher than an average day on the beach in say, Daytona Beach, Florida (233). Combine that with the fact that there's twice the UV at altitude than at sea level and you'll be building that base tan in no time. Even if the high for the day is 35°, when there's sun out that's t-shirt weather at 9,000′. Just don't forget the sunscreen!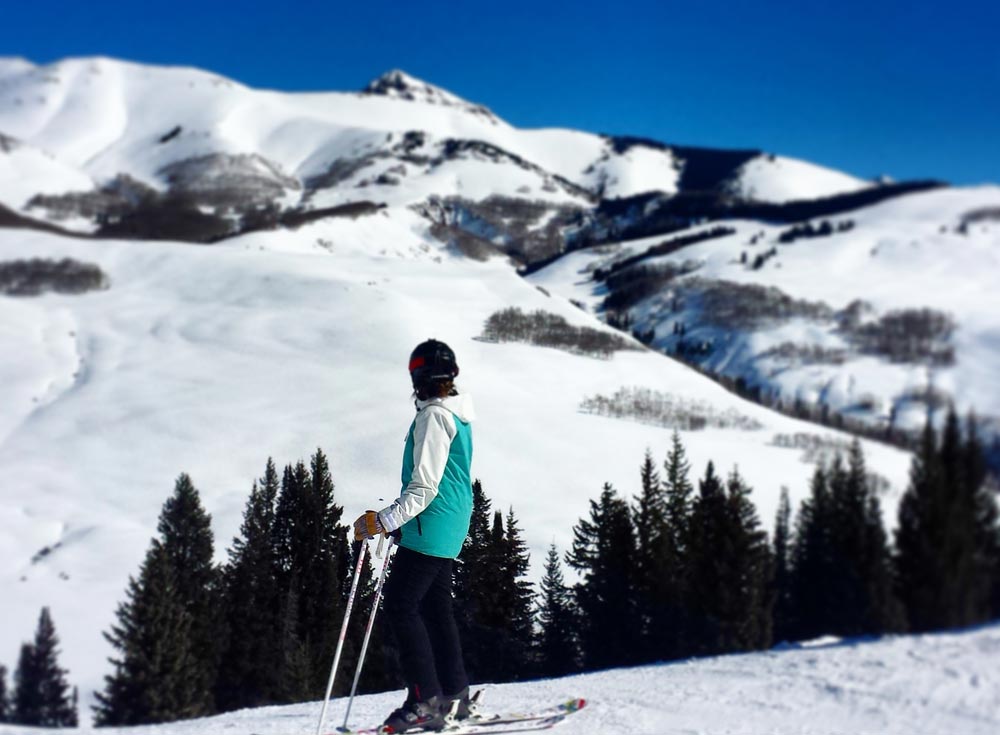 2. Spring Break Skiing: Snow
Most skiers agree powder days are best and days spent skiing corn are second-best. Thankfully March provides the best of both worlds. In Crested Butte we have lots of north-facing terrain that provides a third great form of snow, edgeable chalk. Start your day on some groomers to warm up, move to the corn when the sun pops out for a few hours and finish with some laps on the chalk to top it all off. If you score a powder day between that rotation that's just icing on the cake.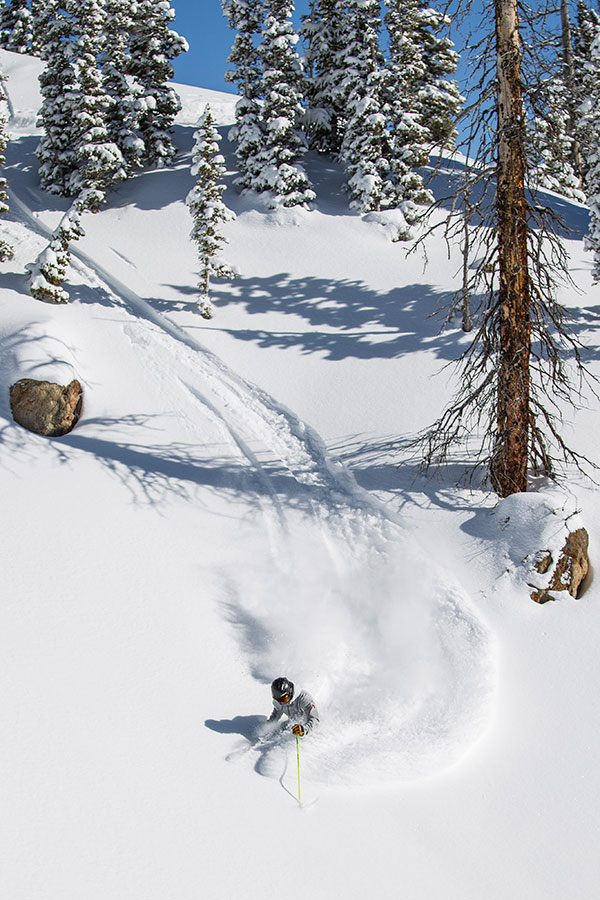 3. Spring Break Terrain: Excellent
The end of the ski season means the biggest opportunity to ski the whole mountain. Our snowpack height is mostly maxed out, terrain has been open and skied for a couple months and hopefully we're open wall-to-wall and floor-to-ceiling. Come tick off your dream lines and get the most out of your lift ticket.
4. Spring Break Fun: Funky Parties
The Al Johnson, Soul Train, Flauschink, Pond Skim and numerous other under-the-radar events provide a lot of entertainment to locals and visitors alike. If you like to party we'd love to have you at our parties, just don't forget to pack a costume.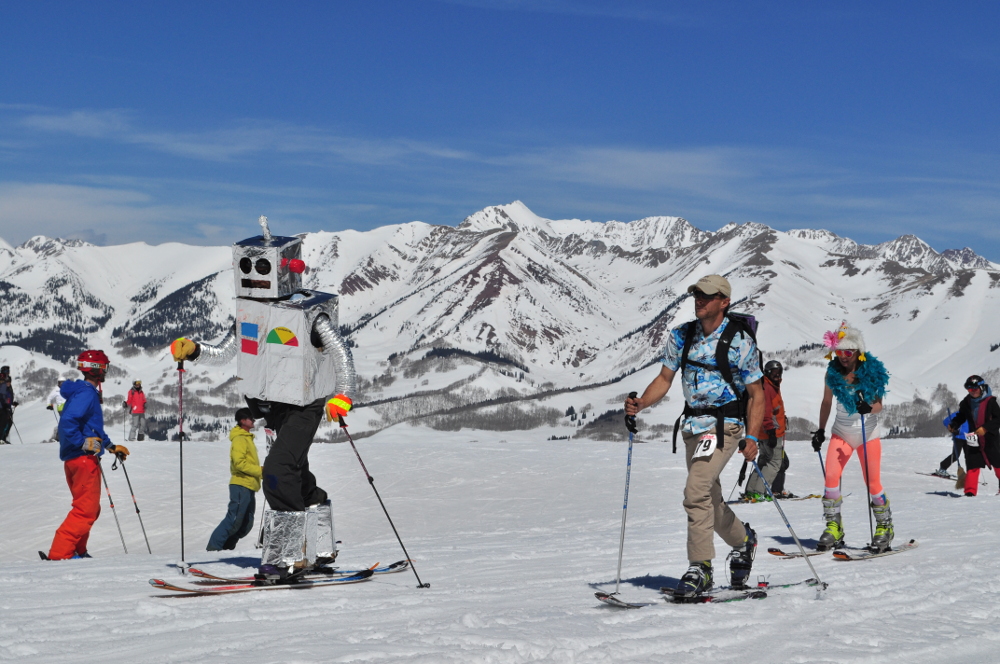 5. Getting Here: Easy Flights
Last but not least is the ease of travel into the Gunnison Valley and Crested Butte. Hop on a flight direct from Houston, Dallas or Denver and land just 30 minutes away. Get a ride to your hotel from the airport and use our free buses to travel the valley for a car-free vacation with low hassle.