Snowmobiling Crested Butte and the Gunnison Valley
For some folks the onset of winter means curling up with a book. For others it's an opportunity to see their favorite outdoor places in a whole new light. One of the greatest ways to explore Crested Butted and the Gunnison Valley in winter is via snowmobile (sometimes also called a sled). The Gunnison Valley's forest road network is great for snowmobile exploration once we have enough snow and thanks to a handful of guide services almost anyone can experience the thrill for themselves.
Snowmobiling Crested Butte
The six drainages around Crested Butte, Colorado all have different allowances and restrictions regarding snowmobiling and motorized use. The only one that prohibits them outright is the East River Valley towards Gothic. Washington Gulch users should be aware that a special permit is required from the Forest Service to use snowmobiles and timbersleds in that drainage. You can pick that permit up for free from the Forest Service office in Gunnison or at the Crested Butte Visitor Center.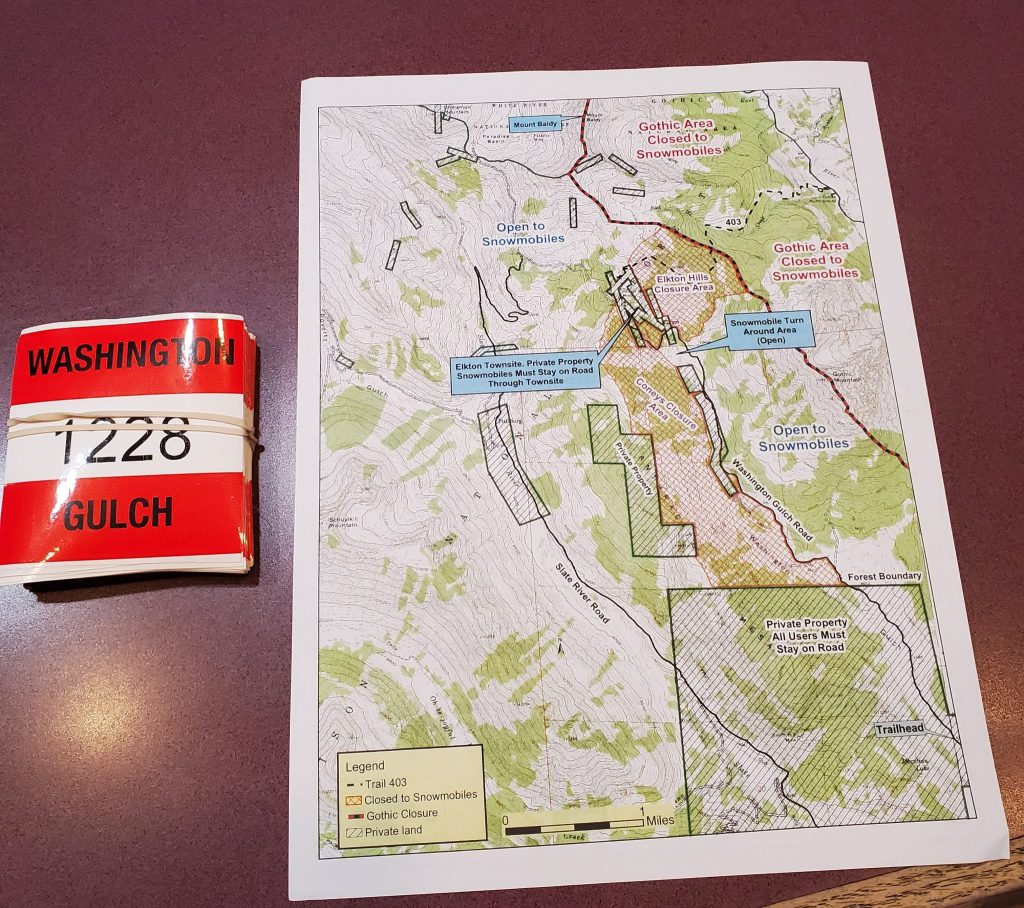 Most users will find that the Kebler Pass drainage is the most snowmobile-friendly area around Crested Butte. If you go with a guide service this is most likely where you'll find yourself sledding as well. Groomed trails from Gunnison County SNO Trackers extend from Kebler Pass to Lost Lake and over Ohio Pass giving riders dozens of miles of packed Colorado trails to test their sleds.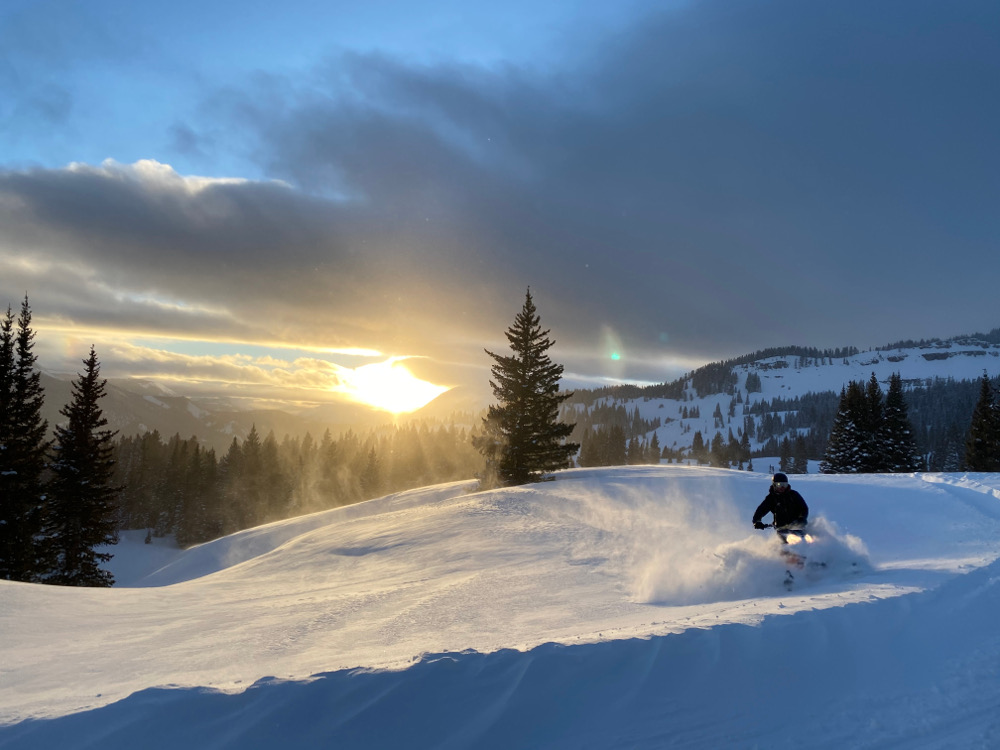 Snowmobiling Gunnison
Gunnison's snowmobile offerings are even more open than Crested Butte's. Trails at Hartman Rocks, in each of the drainages south of town and out towards Pitkin and Whitepine give enough options to explore for multiple winters without seeing everything.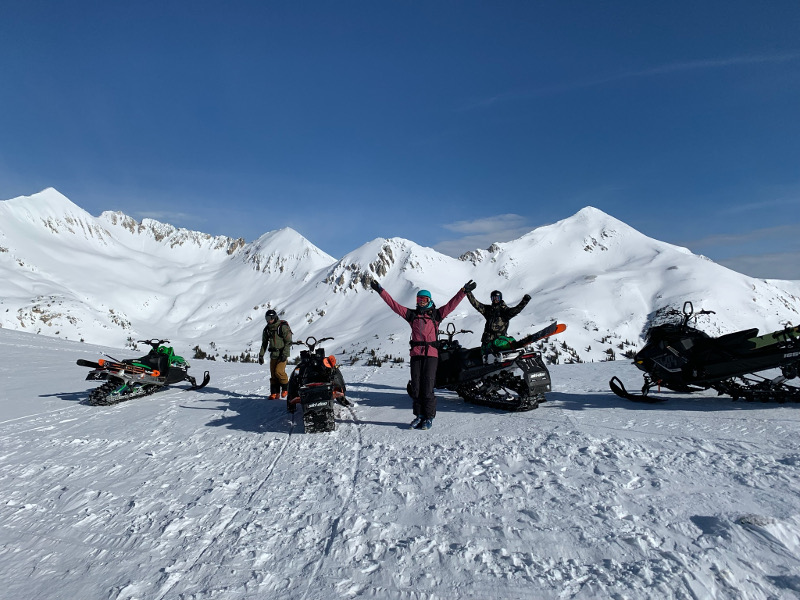 Taylor Park
Taylor Park is a snowmobiler's heaven in part due to its road network and also in part because there's far less exposure to steep slopes that can avalanche. Riding up towards the Dorchester Campground, into Union Park or out towards Tin Cup are all great options. Experienced riders with good sleds and backcountry knowledge can venture all the way across the Continental Divide over Cottonwood, Tin Cup, Hancock or Williams Passes.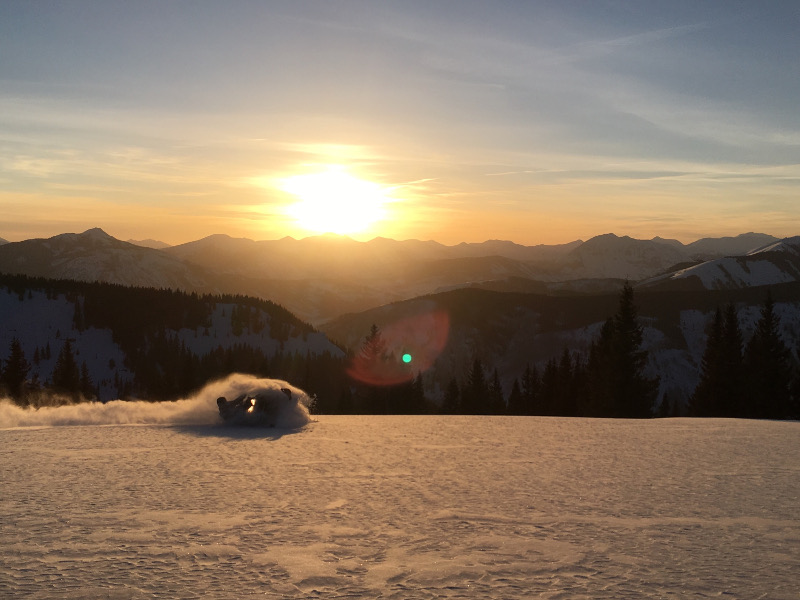 Snowmobiling Safety
Backcountry winter travel is inherently risky with the primary danger being avalanches. Follow these steps to help mitigate some of your risk:
Take an avalanche course.
Read the avalanche bulletin every day. You can read the Crested Butte Avalanche Center's daily report here and the Gunnison Zone report from the CAIC here.
Carry your beacon, shovel and probe every day. Make sure your beacon is on and everyone in your group has a working beacon.
Maintain good travel practices. If you don't know what this means then revert back to step one.
Avoid traveling on or underneath slopes with slope angles over 30 degrees.
In addition please make sure you let someone know where you're going. Carry backup emergency equipment to hike out and/or spend the night if something goes wrong. You are responsible for your safety so plan ahead and prepare for the worst case.