Skiing Crested Butte with Krystin Norman
Last winter, pro skier Krystin Norman hit the slopes of Crested Butte Mountain Resort, deep in the heart of Colorado's Rocky Mountains. Western Colorado University Mountain Sports freeride ski team student-athletes Reni Goddard-Vaughan, Anna Rodli and Emma Latta joined Norman to show her around the mountain.
"When I was growing up, I was one of the only girls competing in my sports," Norman said. "It was definitely male-dominated, and I felt like I had to keep up with the guys. It's been cool as I've gotten older to see more and more women getting into freeride sports."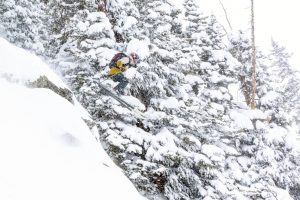 Goddard-Vaughan, Rodli and Latta are a few of those women. They compete on the Western Colorado University Mountain Sports freeride ski team. This big-mountain collegiate ski team travels the world to participate in freeskiing competitions. At the same time, they're working hard to earn their undergraduate degrees at Western Colorado University. Western is located in Gunnison, about 30 miles south of Crested Butte. It's a small university (about 3,000 students) that offers hands-on learning opportunities in a tight-knit atmosphere. Western offers undergraduate and graduate degree programs in dozens of disciplines, from engineering to education. The Western Mountain Sports program has women's and men's teams in many outdoor sports, including cross-country skiing, mountain biking, climbing and trail running. Learn more about the Western Mountain Sports program on the Western Colorado University website. You can also follow Western Mountain Sports on social media to watch the freeride ski team compete throughout their season.
"When I was in college I wish I had people like them to follow around the mountain," Norman said. "I instantly felt like there's a really supportive community of women who are pushing themselves in freeride skiing."
The day these four skiers hit the slopes together was a powder day—ideal conditions for skiing. Norman, Goddard-Vaughan, Rodli and Latta skied all over Crested Butte Mountain Resort, including in the ski area's famous extreme terrain. The Western Mountain Sports student-athletes showed Norman around their favorite runs off the North Face and High Lifts. Krystin Norman showed off a few backflips in return. Crested Butte's famously challenging extreme terrain was the perfect place to push the limits of their abilities. The fresh snow created great conditions for the women to explore the cliffs, chutes, bowls and glades accessible from the T-bar lifts.
"It was fun—they showed me some really cool steep lines, and just some more technical terrain. So it was really special to kind of see their favorite spots."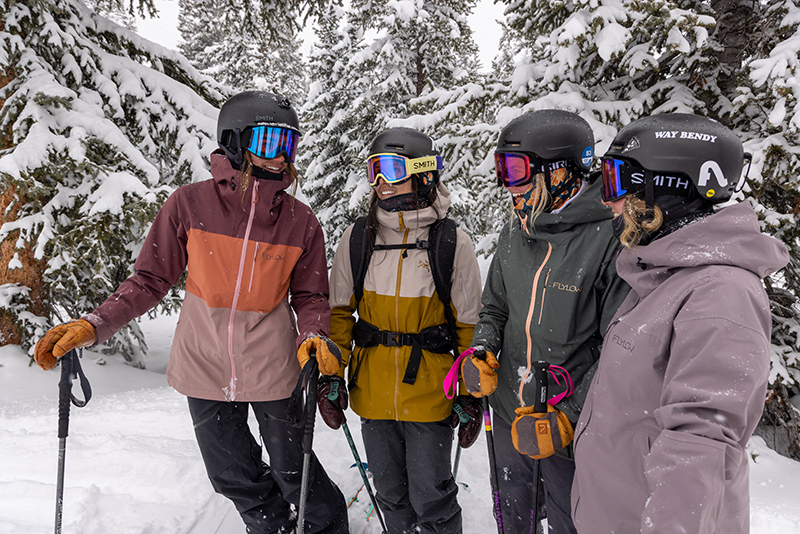 Norman is excited to see more women getting involved in freeride skiing and become role models for the next generation of female skiers.
"The more we see each other in that space, it's easier for more people to get involved and see what they're capable of," she said.
During Krystin Norman's trip to Crested Butte, she was also able to check out the apres-ski scene in downtown Crested Butte. The historic downtown district of Crested Butte is lined with unique restaurants, bustling bars, cozy cafes and quirky gift shops. It's a fun, laid-back spot to hang out at after a day of skiing.
Want to plan a ski trip to Crested Butte? Check out our trip planning page for information on how to get here, where to stay and what activities to do while you're here.
Interested in getting involved with Western Colorado University's Mountain Sports program? Learn more on their website.