Shred Boss: Mary Boddington
Mary Boddington was actually the inspiration for our entire Never-Never Land series back in 2015. We caught back up with her this fall to catch up on what's new in her life. As expected with Mary, the answer is a lot!

This interview is an excerpt from Steep Thoughts, Volume 1.
So you're the new owner of the Talk of the Town, one of Crested Butte's legendary bars. How does it feel?
It was a big decision, you know? But it's our bar and, like you said, it's a legendary bar, and it's important that it stays that way. It's important that it maintains the same vibe that it's always had, and I couldn't let some out-of-towner' "no offense" but anyone who doesn't understand it and love it the way we all do, buy it and change it, and, you know, make it nice (laughs).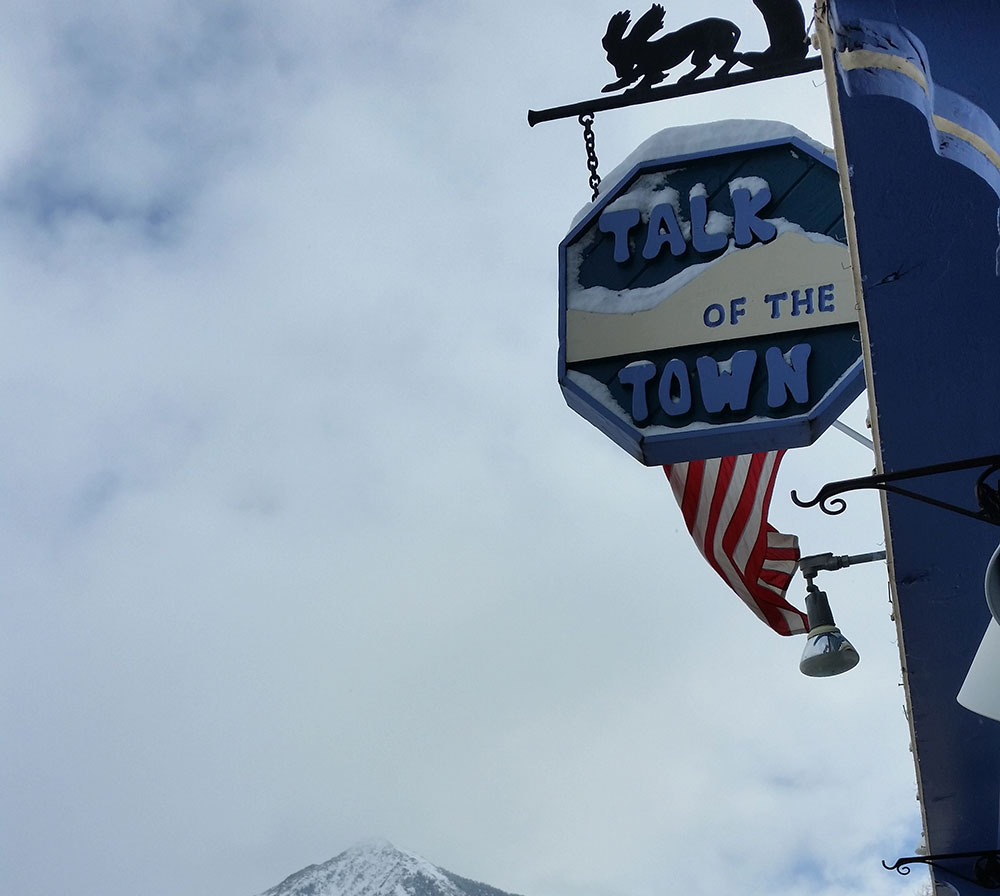 Don't gentrify the Talk!
Yeah! No gentrification here, OK? We have soap in the bathrooms, alright? That's good enough. Soap and paper towels. You're good.
What's a surefire way to get kicked out of the bar?
Uh, being a d!ck (laughs). Being rude and being pushy and then obviously if you're drunk. The second you start slurring and spilling and closing your eyes, you're outta there. Hopefully it doesn't get to that point, but…that's the tricky thing with this town, because you don't know what people have been doing all day.
What's the wildest thing you've experienced as a bartender?
We've had horses in the bar, and we've had motorcycles in the bar. During the Townie Takeover people ride bikes through the bar. Lots of crazy dance parties, lots of body shots and lots of inappropriate things that I might not mention.
What's one thing people should know before they come to Crested Butte?
This is a special, special place, and they should respect it. Take care of the mountains.
Can you tell if somebody's a tourist by the drink they order?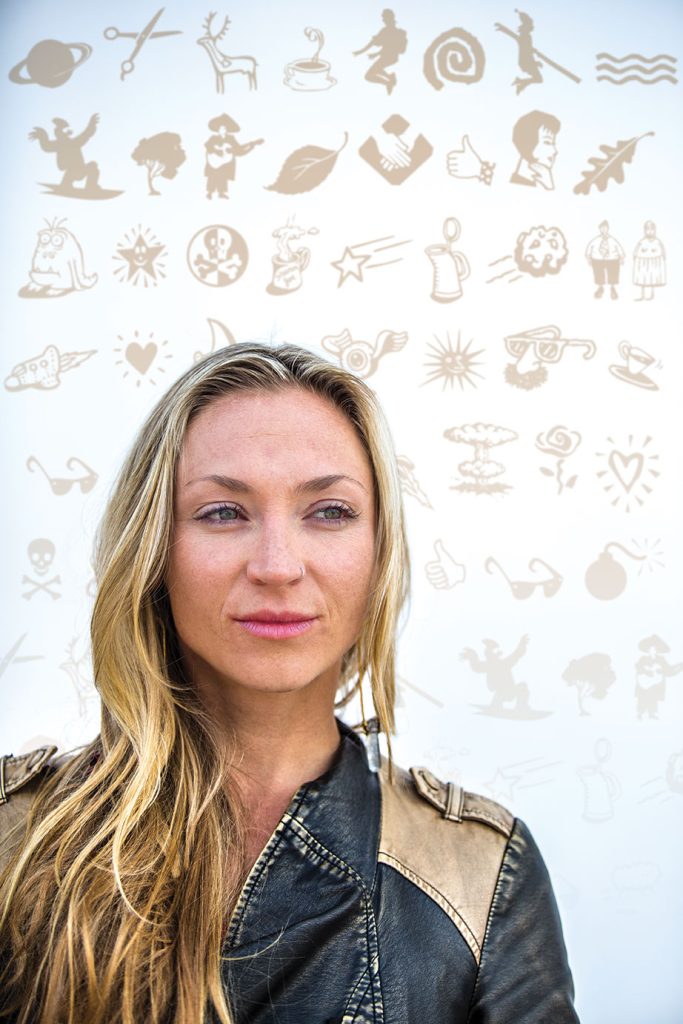 Yeah. Most of the time. But especially when they ask for drink menus and things like that, where I'm just like, "Nah, you want a PBR or what?!"
Who has the best nickname in Crested Butte?
Tiddy. (Tiddy Tidholm, local salon owner.)
So you suffered an injury while snowmobiling in the backcountry early last winter, recovered, and were able to actually snowboard before the season was over, which is amazing.
Pretty incredible. Broken femur wasn't a season-ender.
What did you take away from that experience?
I think it was a big learning experience on a lot of different levels. It was humbling, just to always remember to check yourself and never feel too confident and always take it easy, you know? Don't get greedy.
But I think it was good, too, to do some soul searching and not just identify myself as a snowboarder, but also as a woman and who I am in other ways. You can get so connected to one thing, and when that consumes your life, that's beautiful, but…. We all have so many things that we can do with our lives. And so I grew a lot in that sense, too. I reconnected with my artistic side, something I have been putting off for years, and so it was cool to reconnect with some of those passions.
How do you see that balance playing out this winter and down the line?
That was one of the hard things with the bar, 'cause after coming off of last winter, I wanted to snowboard every day and not have any responsibilities. And then I was presented with the chance to buy the Talk, and it was like, "Wow, this is an opportunity I can't really pass up, but I just want to f@ck off and ride…"
But now I gotta put on my big-girl pants. I've realized it's all in my control, and I can do both. Everybody else in town does it – it's why we all live here.
Never-Never Land: Mary Boddington