Mountain Manners: Snow Manners
We all know how great it is to get out in the backcountry and onto the beautiful public lands that surround us. It is important to follow a few simple principles when planning a winter trek in the Crested Butted and entire Gunnison Valley region.
Know Before You Go
Winter backcountry planning prior to a trip into the woods is essential, especially in the cold months. Weather can change quickly so checking the weather report is a must. In this mountainous terrain, snowpack can be variable depending on the direction a slope faces or from valley to valley. The recent storm only dropped about 3 inches of snow at CBMR while it dumped nearly 2 feet in the Irwin area. Check the avalanche report to better understand where the risks are. We are lucky to have local avalanche forecasts for our zone via the Crested Butte Avalanche Center.
Winter usage can be complex. Are fat bikes allowed? Is it open to motorized? Do you have to buy a pass? Sit down the night before you go out and plan a route. Don't hesitate to go with a guide. Guides are in the backcountry every day and can work to keep you safe and have the most enjoyable time out there. Check the grooming reports. Winter weather events can cover up trails overnight. Gunnison Trails, Gunnison Nordic, Crested Butte Nordic, and Crested Butte Mountain Bike Association all regularly update where they have groomed.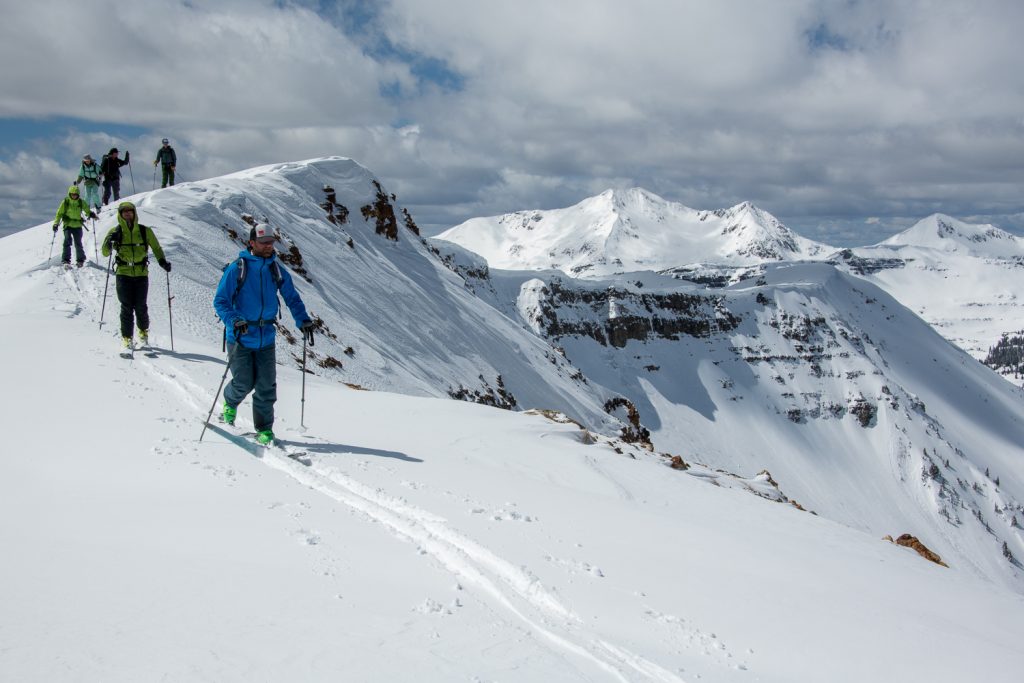 Winter Trail Etiquette
Winter Colorado trails in the Crested Butte and Gunnison Valley can be touchy and conditions can change dramatically. In order to do the least damage to the trails, know when it's the best time to go. Especially during the spring, go early in the morning when the trail surface is harder. Fat bikers, make sure to only ride bikes with 3.8″ tires or wider and a low psi of 8 or less. If you start to make a gouge in the trail, it's not a good time to ride. Never ride in the classic Nordic ski tracks on a fat bike. Try and stay on the opposite side of the classic track and not in the middle of the skate skiing area. Fat bikers yield to skiers, bikes have brakes, skis do not. If backcountry skiing, the same rules apply. Try and stay in the established skin tracks. If you are skiing in the spring, getting out early is essential as the late afternoon temps can increase the risk of wet slab avalanches. Last, but most importantly, make sure you smile and say hi when meeting other users in the backcountry. Being kind goes a long way.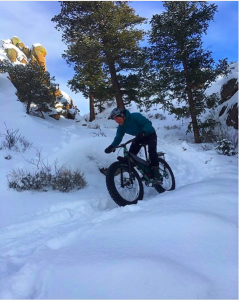 Wilderness Manners: Leave No Trace
Leave No Trace principles are important any time you're away from civilization. From packing out garbage to minimizing the impacts of human waste, make sure you know the best practices before heading into the backcountry. By respecting the areas where we recreate, we will continue to keep access for years to come. We are lucky here in the Gunnison Valley in that there are a number of private landowners that allow access through their property. If we don't take care of these areas, this could change.
Winter Safety: Be Prepared
Make sure that you have the proper gear to get further into the backcountry. Bring plenty of water and food. You may end up spending more time out there than you anticipated. Wear layers so you can shed and add them as you travel. When you are heading uphill and working hard, you want to shed layers so that you don't sweat. When you get ready for the downhills, you may want to add layers as you may get colder during the descent. Let someone know your plan before you go out. This way if you don't come back, they know where to send help. It is always smart to travel with a buddy.