Gunnison County is home to over 2 Million acres of public land managed by multiple agencies. This land offers beautiful mountain vistas, the best wildflowers in the state of Colorado, amazing steep skiing (inbounds and out), and some of the best mountain bike trails in the world. We also have pieces of five different wilderness areas and quite a bit of Gunnison Sage Grouse territory. The Town of Crested Butte offers a colorful, vibrant downtown that is one of the largest historic districts in the state of Colorado while Gunnison is a college town steeped in Western heritage. We're a great place to do a photo or video project, but we ask that you respect the requirements of the local land managers and secure the proper permits for any shoot, especially any shoot using drones.
The Federal Agencies, Municipalities, and local landowners in the Gunnison Valley tend to be pretty easy to work with to secure permits for filming and shooting photography in Gunnison County, but the process can take some time for several of the entities. We recommend starting on this process early if you know that you will be doing a commercial shoot in the area.
Federal Land Managers
We have lands managed by three federal agencies in the Gunnison Valley: the Forest Service, the Bureau of Land Management, and the National Park Service. Any commercial shoot conducted on lands managed by any of these agencies requires a permit and communication with the respective agency. We recommend reaching out at least one to two months in advance, depending on the agency and the complexity of your shoot. Drones require special permissions as well and may be banned in some areas such as wilderness and National Parks.
US Forest Service
Gunnison County has hundreds of thousands of acres of national forest in the Grand Mesa Uncompahgre and Gunnison National Forest (GMUG). Our local US Forest Service office is located in downtown Gunnison at 216 N. Colorado. Your contact for film permits is Jon Hare. We recommend first reaching out to Jon via email or phone at 970-642-4445 at least one month in advance to determine whether a permit is required for your project. More information about Film Permits can be found at the GMUG website.
Bureau of Land Management
Hartman Rocks, other lands surrounding Gunnison, and Oh Be Joyful in Crested Butte are managed by the Bureau of Land Management's Gunnison Field Office. General information about BLM film permits can be found online at the Agency's website. Marnie Medina is the staff member in the Gunnison Field Office who manages all commercial permits. She can be reached via email or at (970) 642-4954. It typically takes 30-60 days to process a film permit in the office. (information compiled 1/19/2018, for the most recent information, call the Gunnison Field Office).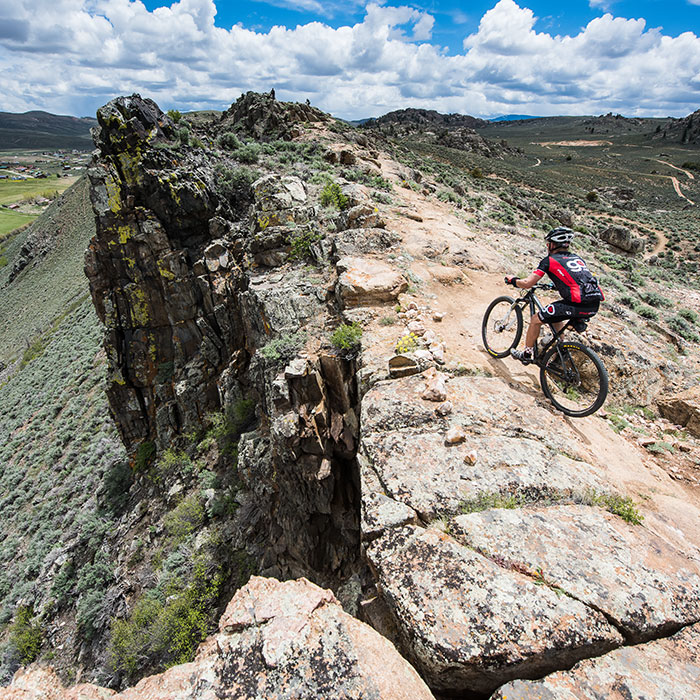 National Park Service
Blue Mesa Reservoir is part of the Curecanti National Recreation Area and is managed by the National Park Service. They also manage the Black Canyon of the Gunnison National Park. Drones are banned from national parks. Information on Black Canyon and Curecanti/Blue Mesa photo and video permits can be found at their respective websites. They currently recommend a minimum of 10 business days advance notice for standard permits and permits for more complex shoots take 4 weeks or more to process. Questions for permits should be directed to the filming coordinator at (970) 641-2327 extension 221. (information compiled 1/19/2018, for the most recent information call the filming coordinator at (970) 641-2337 ext. 221).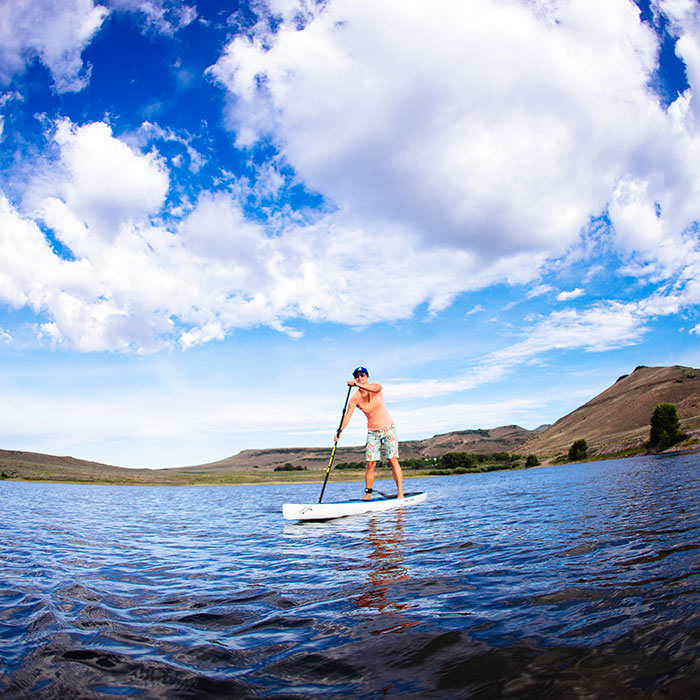 Municipalities and Local Governments
Gunnison County has three major municipalities: the city of Gunnison, the town of Crested Butte, and the town of Mt. Crested Butte. Depending on your project, you may find the right location in one of our towns. Staff members at all of the towns are friendly and helpful. None of the towns have a formal permitting process for shoots (unless they require road closures or other support of that sort) as of January 2018, but it's always best to reach out and give them a heads up if you'll be filming within city or town limits.
City of Gunnison
To film in the City of Gunnison, please contact Erica Boucher, Gunnison City Clerk. Erica is available via email or phone at (970) 641-8140. Depending on the scope and location of the project (street closures or city park usage), there may be a special event permit required. Please contact Erica at least 30 days in advance or earlier if you expect to need a permit or additional support. The permit application can be found online.
Town of Crested Butte
Crested Butte only requires a formal permitting process if there will be street closures needed for your project. If you require street closures or have a complex shoot planned, please reach out to Lynelle Stanford (town clerk) via email or at (970) 349-5338. The cut-off for a completed permit delivered to the town is thirty days in advance, but they recommend reaching out at least 6-8 weeks in advance. Regardless of a need for a permit, they ask that you let the Crested Butte Marshall's office know in advance of any shoot regarding drones by calling (970) 349-5231.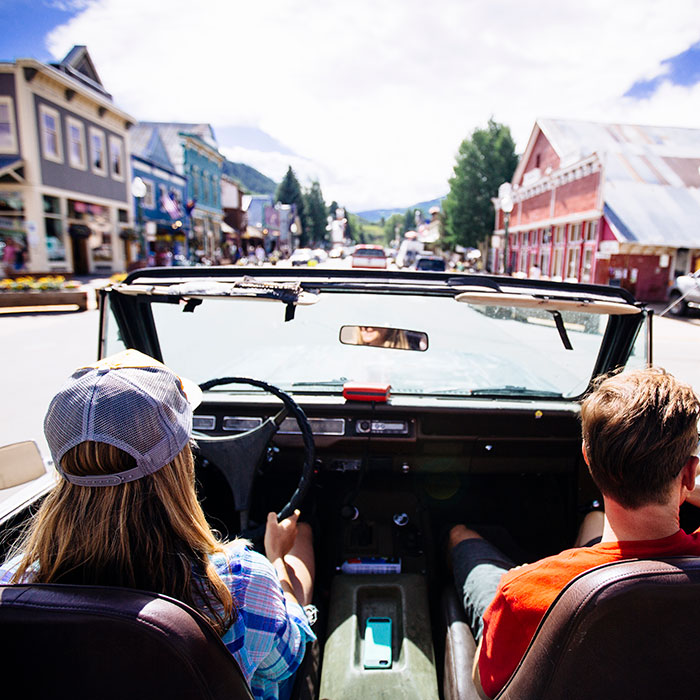 Town of Mt. Crested Butte
The town of Mt. Crested Butte likes to be informed of any filming being done within town limits. Depending on the size of the production, they will typically run permits for filming through the special event/non-liquor permit process. Tiffany O'Connell is the contact person on town staff for this permit and she can be reached via email. Permits must be submitted a minimum of 45 days prior to the event, so we recommend reaching out well before that deadline to find out whether your shoot will require a permit.
Other Entities' Permit Contacts
In addition to the public lands managed by the above agencies and municipalities, there are also some private locations that may be of use depending on your project, particularly if you'd like to shoot mountain biking or skiing.
Crested Butte Mountain Resort
If you'd like to shoot anything at Crested Butte Mountain Resort, Matt Feier is your contact. Matt can be reached via phone at (970) 349-4030. Please reach out at least 2 weeks in advance to ensure you have time to secure required insurance and manage other considerations. Keep in mind that the resort has a lease with the Forest Service and your shoot may require both Forest Service and Resort permission.
Crested Butte Land Trust
The Crested Butte Land Trust is a private non-profit corporation that owns and manages land to provide economic, social, and economic benefits in the Gunnison Valley. They require "short term activity" permits as described in their Land Use Protocol document for any commercial photo or video shoots on Land Trust land. Hedda Peterson is your contact for all requests and we advise reaching out as early as possible to allow for enough staff time to process your request. Hedda is available via email or phone at (970) 349-1206.