Whether you've never skied Crested Butte's legendary steeps before or the mountain is one of your all-time favorites, the Gunnison Getaway is the perfect deal for you this winter. Crested Butte Mountain Resort and the lodging properties in Gunnison just 31 miles away have teamed up to offer a lift ticket and lodging package that actually costs less than the skiing/snowboarding alone at most resorts in Colorado.
Starting at only $69* per person per night (double occupancy, plus taxes and fees) for both your lift ticket and your lodging, we think we'll be seeing a lot of you this winter.
How to Book
Call (866) 535-1595 to have a Gunnison-Crested Butte Reservations agent help you pick the right property for your group.
Participating Properties
We're adding new Gunnison properties to the program all the time, but as of right now we have the following properties participating:
*Rates do not include taxes and fees and are based on double occupancy. Even more discounted rates are available for the children in your group.
**The Inn at Tomichi Village offers an extra 25% off of your stay when you book for 3 or more nights!
***Days Inn offers 50% off every 3rd night's stay through the Gunnison Getaway!
Call (866) 535-1595 to have a Gunnison-Crested Butte Reservations agent help you pick the right property for your group.
About Gunnison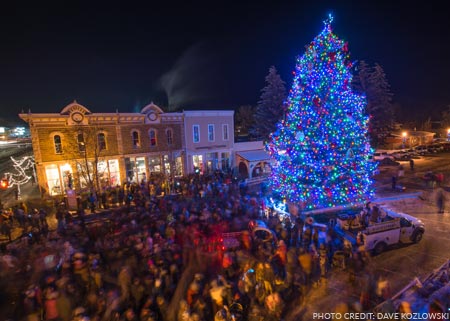 Gunnison, Colorado is a college town with an affinity for outdoor recreation and a strong legacy ranching community. It's home to the Gunnison-Crested Butte Regional Airport. You literally can't get to Crested Butte in the winter without passing through Gunnison unless you're willing to snowshoe, ski, or snowmobile. Beyond that, Gunnison is a friendly and welcoming community that knows how to have a good time in the winter.
Downtown Gunnison is home to some great shops. It's also home to some really great food and drink including the Gunnison Valley's newest brewery as well as some Gunnison classics that anyone who went to Western will remember fondly.
Gunnison is also a quick 30 mile drive from Crested Butte Mountain Resort and there is a fair amount of free parking up on the mountain and in downtown Crested Butte. Better yet, there's a free bus service courtesy of the local Rural Transportation Authority that makes 17 loops per day between the city of Gunnison and the ski area up on the mountain. Hop on the bus in the morning with your gear, ski all day, apres on the mountain with the locals, and then catch the bus back in the evening to hit downtown Gunnison for dinner, no driving required for any of it.