Blue Mesa Reservoir is open for summer 2023
Blue Mesa Reservoir, located just a few miles west of Gunnison on Highway 50, is a scenic Colorado lake with an abundance of recreational opportunities. After a snowy winter, Blue Mesa is expected to get within five to 10 feet of full by early July! If you're planning a trip to Blue Mesa this summer, all marinas and boat ramps will be open. Along with boating, there are tons of other fun things to do, which we've compiled on this page.
Summer 2023
Is Blue Mesa open summer 2023?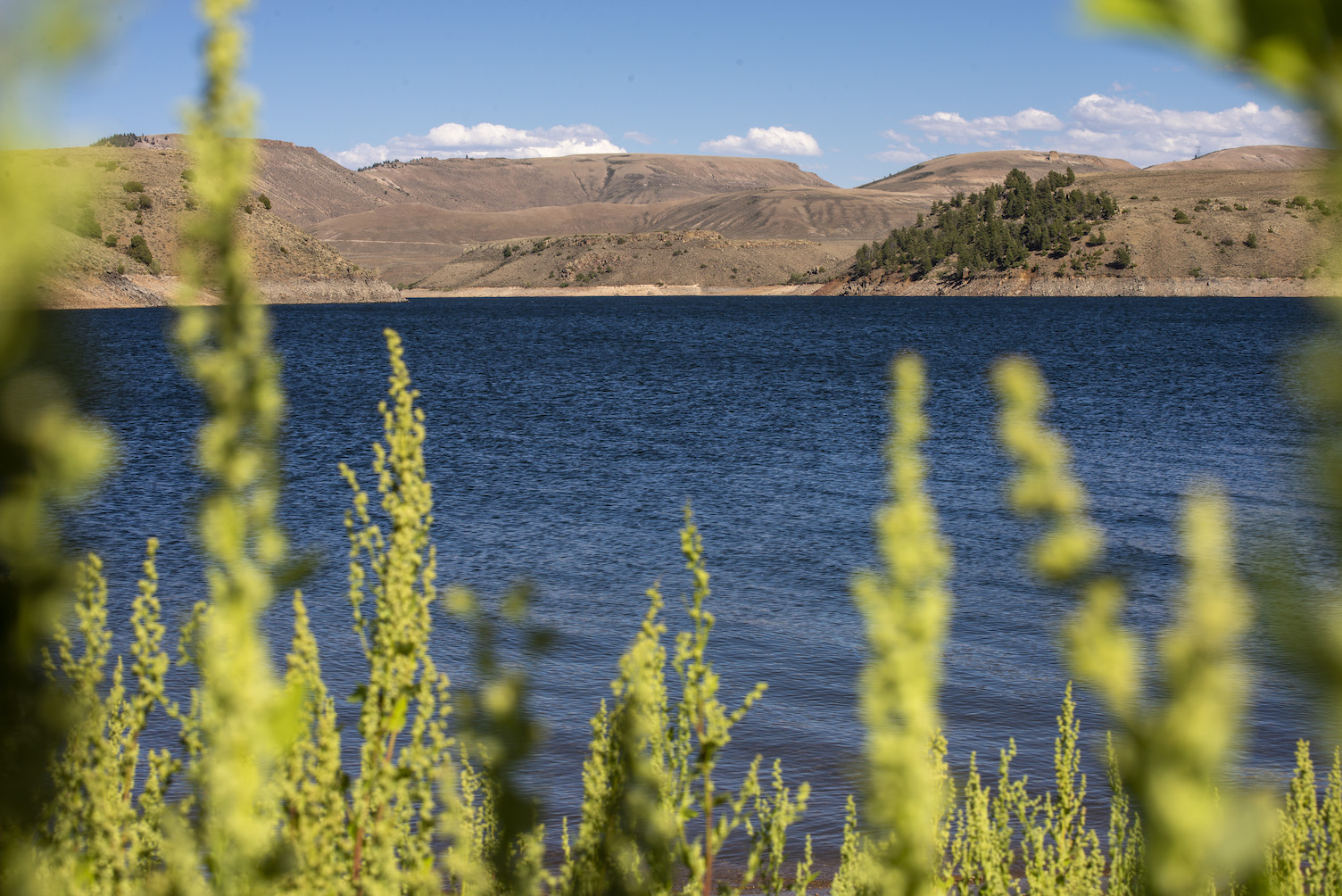 Where is Blue Mesa Reservoir?
Blue Mesa Reservoir is part of Curecanti National Recreation Area. With 96 miles of shoreline, Blue Mesa is the largest reservoir in Colorado. The reservoir is 20 miles long and is filled by the Gunnison River. The reservoir ends at Blue Mesa Dam, just upstream of the Black Canyon. There is a variety of activities to do in Curecanti, including hiking, boating, fishing, wildlife viewing, horseback riding, camping, rock climbing and stargazing. The National Park Service's Elk Creek Visitor Center offers different ranger programs. Black Canyon of the Gunnison National Park is located about 45 miles west of Blue Mesa Reservoir.
What kind of activities are around Blue Mesa?
Boating
Boaters should be prepared with the proper permits and watercraft inspections. Motorized and trailer watercraft must be inspected for invasive species before launching. Boaters are encouraged to get an exit inspection to make sure boats are clean, drained and dried. Boat inspections help ensure Blue Mesa can stay healthy and be enjoyed by future generations. Learn more about inspections on the National Park Service website.
When do the boat ramps at Blue Mesa open?
The Lake Fork, Elk Creek and Iola boat ramps are open. Learn more about boat ramps and inspections on the National Park Service website. Lake Fork Marina is open. Elk Creek Marina will open May 30.
Fishing
The fishing on Blue Mesa is some of the best in Colorado. Some of Blue Mesa's waters are designated as Gold Medal Water and Wild Trout Water. Primarily known for kokanee salmon, there are a few other fish species in Blue Mesa, including rainbow trout, yellow perch, brown trout and lake trout. The kokanee salmon here are some of the biggest in the state. On opening day of Blue Mesa this year, someone caught a likely world record lake trout. Visit the National Park Service website to learn more about the fish in Blue Mesa. A Colorado fishing license is required to fish on Blue Mesa. For fishing regulations on Blue Mesa, visit the Curecanti National Recreation Area website. Want to fish with a guide? Learn more on our fishing page.
Hiking
There are hiking trails available for all ability levels around Blue Mesa in the Curecanti National Recreation Area. An easy hike is Neversink. Neversink trail is located close to Gunnison and follows the north bank of the Gunnison River. This flat trail is shaded thanks to the willows and cottonwoods lining the riverbank. It is 1.5 miles round-trip. A moderate hike is Pine Creek. This hike takes you to the upper Black Canyon to Morrow Point Reservoir and then along an old railroad gauge along the reservoir. It is two miles round trip. A difficult hike is Hermit's Rest. This six-mile round-trip hike zigzags down to the shores of Morrow Point Reservoir. It has an elevation change of 1,800 feet and has very little shade. Pets are permitted on all trails in the Curecanti National Recreation Area but must be leashed.
Black Canyon of the Gunnison National Park
As a newer National Park, Black Canyon of the Gunnison experiences fewer crowds than other Colorado and Utah National Parks. Black Canyon is great for hiking, scenic drives, wildlife viewing and fishing. Advanced and expert climbers can enjoy steep and long trad climbs. Please ensure you possess the necessary skills, gear and permits to climb in the Black Canyon. The north and south rims of Black Canyon are both open. The south rim has five hiking trails, and the north rim has three. Both rims can be driven and have scenic overlooks for viewing the canyon, river and wildlife. Fishing requires a Colorado fishing license. Please check with NPS for all fishing regulations. Road bikers might enjoy the epic canyon views from their bikes. The south rim is paved and makes a 24-mile round-trip road ride if you start from Highway 50. It is 12 miles round trip if you start at the entrance station. Please note you will have to pay an entrance fee to the park on the south rim. The north rim road is not paved, so it is recommended to ride it on a gravel bike or mountain bike. The north rim is a 12-mile round trip beginning at the parking area.
Wildlife viewing and bird-watching
Those who enjoy bird-watching will have no shortage of birds to look out for around Blue Mesa. Bald eagles, yellow warblers, hummingbirds and great blue herons are just a few types of birds that can be seen around Blue Mesa. Peregrine falcons can often be spotted in the upper Black Canyon. Other wildlife in the area includes mule deer, big horn sheep, elk, and small game such as ducks and rabbits. Please remember to practice Leave No Trace and respect wildlife by never approaching or feeding them.
Scenic drives
The Silver Thread Scenic Byway, also known as Highway 149, is an official Colorado Scenic Byway. It is 117 miles long and follows a route full of scenic views and Colorado mining history. As you go through the towns of South Fork, Creede, Lake City and Gunnison, enjoy views of Heart Mountain, Blue Mesa Reservoir, Lake Fork Canyon and The Gate. Highway 92, part of the West Elk Loop, runs between the rural towns of Sapinero, Colorado and Hotchkiss, Colorado. It crosses over the Blue Mesa Dam and goes along the north rim of the Black Canyon. Hermit's Rest Overlook near Morrow Point Reservoir offers a good view of the canyon.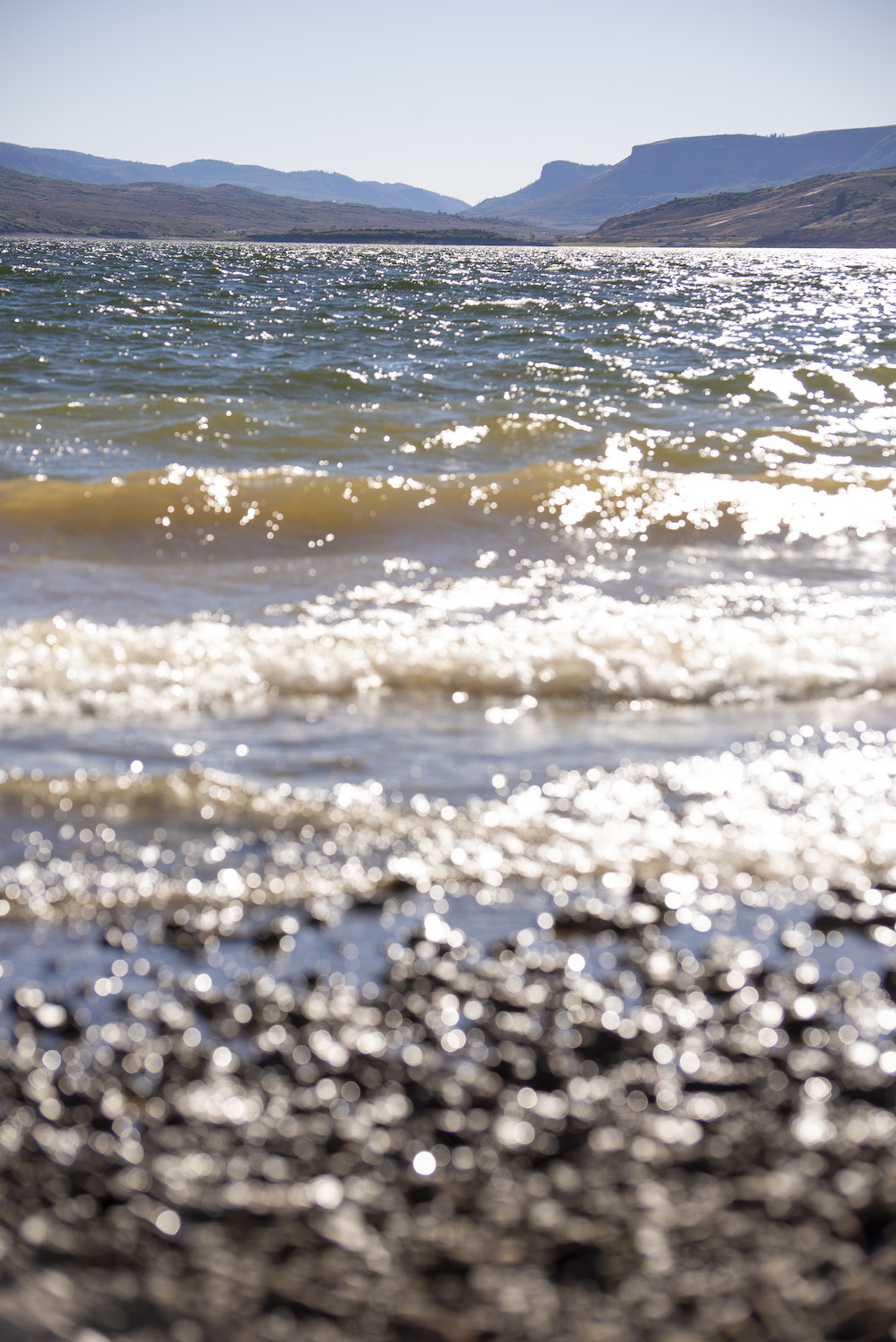 Where can I camp around Blue Mesa?
There are a few options for camping at Blue Mesa. These campgrounds come equipped with amenities like laundry, cabins, rec rooms and a variety of sites to choose from.
Blue Mesa Outpost
Blue Mesa Outpost offers RV and tent sites. They also have a few cabins available nightly or for longer stays. The cabins come equipped with WiFi, TV, full bathroom, kitchen, grill, fire pit, picnic table and living area. RV sites are pull-through. They have a full hook-up, a fire pit and picnic tables. Tent sites are available, too. They come with use of the shower and restroom facilities. Blue Mesa Outpost offers propane fills and bottle exchanges. There is also laundry, a playground, a game room and a dumpster on-site.
Blue Mesa Adventure Pods
Blue Mesa Adventure Pods is located at Elk Creek Campground. The pods come in different sizes and can fit two to three people. Some are pet friendly and allow one pet. Pods also come with paddleboards, PFDs and a bundle of firewood. Each pod has a fire ring, grill and picnic table.
Oasis RV Resort and Cottages
Oasis RV Resort and Cottages has RV sites, cabins, tent sites and fully furnished trailers. Sites come equipped with picnic tables and most are shaded. The RV sites are a mix of pull-through, back-in and large back-in. All cabins and cottages have restrooms that include showers. Oasis Resort also has on site propane, a dog park, laundry facilities, a bathhouse, WiFi, drinking water, a picnic area, and an on-site general store and gift shop.
Sapinero Village Campground
Sapinero Village Campground has RV sites, tent sites and rustic cabins. They also have a lodge with a game room and communal hang out area. Check out the deck seating to enjoy the views and outdoors. RV sites include water, sewer and power. Tent sites include water and power. Sapinero Village holds events at the lodge throughout summer and has beach access just .3 miles away.
National Park Service campgrounds
The National Park Service manages a few campgrounds in the area. Elk Creek Campground 16 miles west of Gunnison, Stevens Campground 12 miles west of Gunnison and Dry Gulch Campground 17 miles west of Gunnison are a few. These campgrounds offer ranger-led activities throughout the summer. Visit the NPS page about camping to learn more.
Curecanti's Socials
One way to get updates on Blue Mesa and the marinas is following Curecanti's socials. They also post about wildlife and other activities to at Curecanti National Recreation Area. Follow to learn more!
Planning Your Trip
While staying near Blue Mesa, check out the other towns in the area: Gunnison, Crested Butte, Almont and Mt. Crested Butte. These mountain towns have local businesses to shop, unique restaurants to eat at, museums and art centers to peruse and many things to do outdoors on the two million acres of public lands in Gunnison County. If you still want to enjoy the lake but camping isn't your thing, browse other lodging options. Use the getting here page to plan a driving route or book flights. Check our travel alerts page to stay on top of Highway 50 road construction and other news.