Blooming Where We Are Planted
Three-and-a-half years ago, the Hoskin family pulled up every stake we had set down over a decade and relocated two adults, two children and two companies to Crested Butte. In transit, we looked like the Clampetts of "The Beverly Hillbillies," except Granny and Jed didn't come along and our dog passed away on the eve of our departure.
We made five trips with an overloaded trailer for the house and some immeasurable number of trips from Silverton with the equipment, supplies and inventory of Montanya Distillers and Mountain Boy Sledworks (the latter company we sold in August 2012).The trailers had stills and sleds, skis and bikes poking out in all directions. It was, we knew from the first moment we unpacked in Crested Butte, one of the best decisions of our lives.
Today, Montanya Distillers occupies two commercial buildings (5,200 square feet in total) in Crested Butte and has grown our rum sales from distribution in 15 states in the USA to distribution in 39 states and 5 countries overseas. Visits to our tasting room and bar have increased by thousands of people every year just by being on the main street of downtown. We played a game of hopscotch on Elk Avenue trying to find the right building on the right block, but in November 2013 we settled in at 212 Elk Avenue.  We knew immediately it was going to be our HQ for a long time to come.
We now employ 11 locals in year-round jobs and regularly engage five local companies to do our accounting, payroll, cleaning, plumbing, engineering and architecture.  Coming from Silverton, we knew it was luxurious to find so much talent in a tiny mountain town. This family of employees and subcontractors is one of our greatest pleasures because so many people tried to warn us it would be hard to find good people in a seasonal mountain town. We found not good people but great people to work with us at every level of our company. They give Montanya its joie de vivre every day.
Some folk said the town regulations would be hard to handle and navigate. Instead, we found a group of town employees and elected officials committed to local business development and willing to help us wade through the compliance that comes with any new and unusual business like a local distillery, Crested Butte's first.
Our rum has now accumulated 18 gold and silver medals, as well as two Best in Class and a Distillery of the Year designation from some of the country's most well respected trade organizations. We hope to bring this pride home from San Francisco and Los Angeles to Crested Butte because Crested Butte contributes so much to making our rum great: incredible water, great people and ideal facilities.
This month, we celebrate 6 years of making rum in Colorado.  Cheers to many more years to come and enjoy our many hand-crafted rum cocktail recipes, including The Hottanya below, which is perfect for the upcoming winter season.
The Hottanya
Ingredients:
2 to 3 Big Spoonfuls of Hottanya Mix (see recipe below)
3 oz. Montanya Oro Rum
Fill a mug with hot water, rum and Hottanya mix or warm together on stovetop to make piping hot. Stir, top with whipped cream and sprinkle with nutmeg.
Hottanya Mix
1 quart Vanilla Ice Cream (use best quality available)
1 lb. Salted Butter
1 lb. Brown Sugar
1 lb. Confectioners Sugar
Soften ice cream and mix all ingredients in a blender or a bowl with a durable mixer. This makes a large batch that can be stored up to 4 months in a freezer.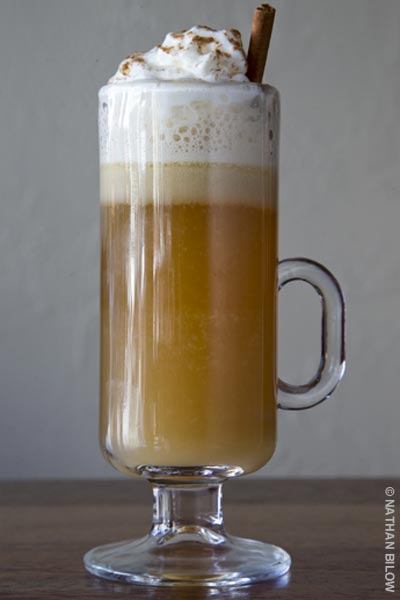 Karen Hoskin is president of Montanya Distillers, which she owns with her husband, Brice. She plays a strong role in choosing distilling cuts and selecting spirits that are ready to bottle from the barrel and participates in and helps manage the bottling lines. She also handles national sales and marketing, product development, mixology and the busy rum bar.
Photos: By Nathan Bilow