Can't Miss Winter Events 2019/2020
So, you're visiting the Gunnison Valley for skiing, what else can you do while you are here for the winter? Below is a list of some of the top events you can expect here in Crested Butte and the Gunnison Valley.
See a show at the Steddy Theater
Come enjoy a live performance at the long-awaited opening of the Crested Butte Center for the Arts. The first show was Matisyahu on December 6th. Click here for a complete list of live performances. The 25,000 square foot community arts complex will support programming in performing, visual, culinary and literary arts.
Nordic Ski the Black Canyon of the Gunnison
The South Rim Drive of the Black Canyon of the Gunnison National Park is not plowed in the wintertime. This allows for the perfect opportunity to cross country ski to the iconic vistas. The road is 6 miles one way and allows users to access the overlooks down into the canyon. Access to the trails can be gained by parking at the South Rim Visitors Center.
Fat Bike World Championships
January 24-26th, 2020
The Borealis Fat Bike World Championships presented by Ska Brewing will be held in Crested Butte, Colorado from January 24-26, 2020. The event will consist of free demos, the World Championship race, parties, prizes, free swag and beer, and NEW this year, the Fat Bike Polo Tournament in historic downtown Crested Butte! Costumes, townies, snow, and shenanigans. What more could you want??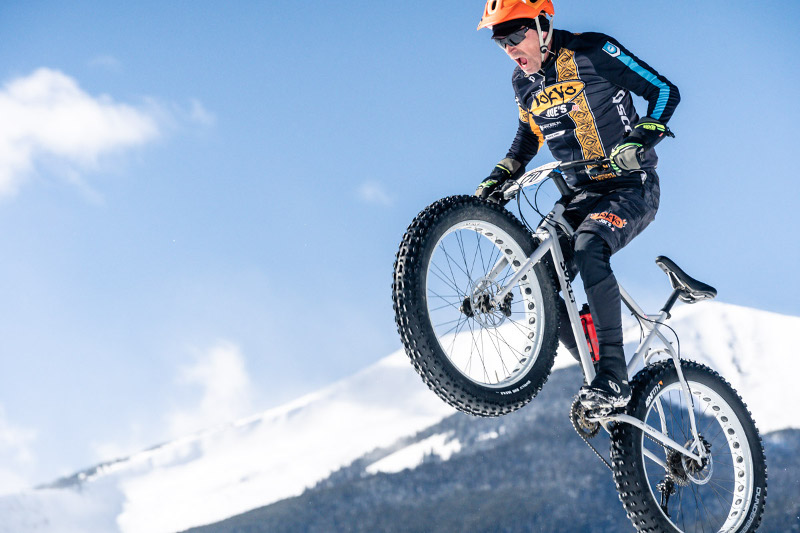 Crafted/Alley Loop
January 31st-February 1st, 2020
The Alley Loop is Crested Butte's classic Nordic ski race. Elk Ave is shut down and groomed as a portion of the racecourse. With the main drag closed down, the events kick off the Friday night with a ski pub crawl. Competitors ski between participating venues and face trivia questions, challenges, or nutty activities to gain points. The next day the racing begins. Participants can choose between the more serious distances of 21 and 42k or the more fun leisurely distances of 5 and 10k. New this year, the Alley Looped has teamed up with Crafted for the post-race fun. After the Alley Loop, head up to Mt. Crested Butte to partake in Colorado Crafted, a craft food, and spirits festival. Live music will keep you entertained while you sample wine, beer, and liquors from companies such as Wood's High Mountain Distillery, Eddyline Brewing Company, and Black Arts Cellars, as well as foods like artisan smoked meats from Hogwood Barbecue and handmade ice cream from Third Bowl.
Grand Traverse
March 27-29, 2020
The Grand Traverse is a point-to-point ski race from Crested Butte to Aspen. Racers travel 40 miles across the Elk Mountain range, climbing over 6,800 vertical feet. The adventure starts at midnight at the base of Crested Butte Mountain Resort. A short 8 hours later, the leaders begin rolling into Aspen with the sun.