The 32nd Annual Alley Loop Nordic Ski Race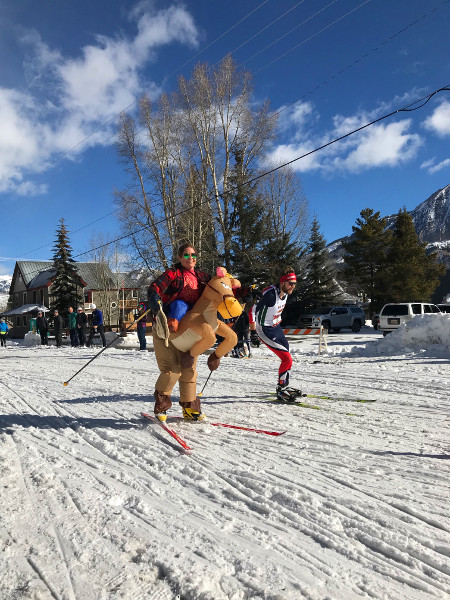 There's no other event quite like the Alley Loop. For one Saturday in February the Crested Butte Nordic Council trucks in snow from around town to spread on the streets of Crested Butte for Colorado's largest Nordic skiing race. Not only is this race a qualifier for North America's largest Nordic Ski race, the American Birkebeiner, it's a fun event for all ages and skiing abilities.
The Alley Loop has races ranging in length from 1km all the way up to 42km. In miles that's nearly a marathon! For the longer races the competition is fierce, and colleges from all over the Rockies come out for the 21km collegiate race. While I'm sure the longer races are fun for the competitors, it's the short races that are the most fun for the spectators. The 5km and 10km races are more about the costume competition than the speed, and this year was no exception.
While sitting at the start line there were multiple teams of Power Rangers, Charlie Chaplin, several vikings, and a range of tie-dye that would make the Haight-Ashbury corner seem drab. If you don't believe me, check out this video that we shot from the start line of the 5km and 10km races.
Even though this year's course was modified from the normal version, it didn't stop the excitement. The course spent a little less time in town, and a little longer on Crested Butte Nordic's scenic west side trails. Honestly it made spectating even better as a large portion of the course through town was two-way. This led to some exciting racing as skiers made their way down Whiterock Avenue toward the bench.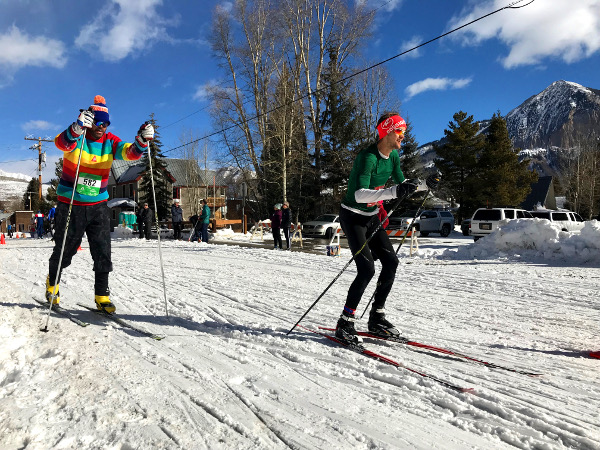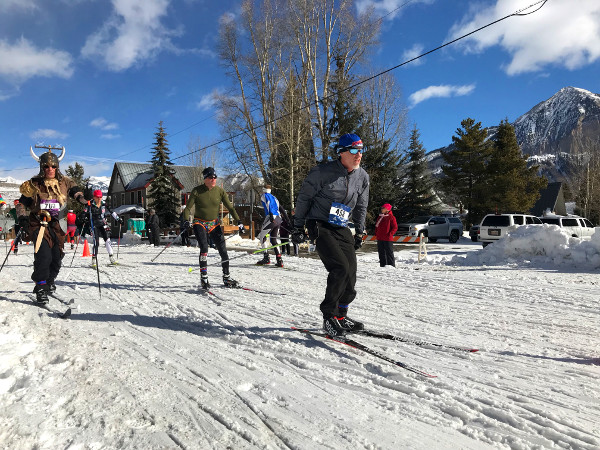 While we don't have a final racer count yet, there are over 800 bib numbers listed in the race results. That alone should tell you how much of a good time this race is! Mix in the ever-popular pub crawl that takes place the night before and you get one of Crested Butte's, and Nordic skiing's, most fun weekends of the year.