Gunnison and Crested Butte 2019 Summer Event Highlights
The 2019 summer events calendar for Crested Butte and the Gunnison Valley is packed full of fantastic events this year and we're looking forward to enjoying many of them ourselves. We thought we'd highlight a few new and exciting events this summer and also some of the new stuff happening at our long-running events. Read on for some arts and music, outdoor recreation, and food and drink events!
Arts and Musical Events
Both ends of our Valley are home to Art Centers and musical venues and the town of Crested Butte includes a certified Creative District. Even our buses celebrate the inherent creativity in our communities. You can find arts and music events up and down the Gunnison Valley all summer long.
Gunnison Art and Music Highlights
I Bar Concert Series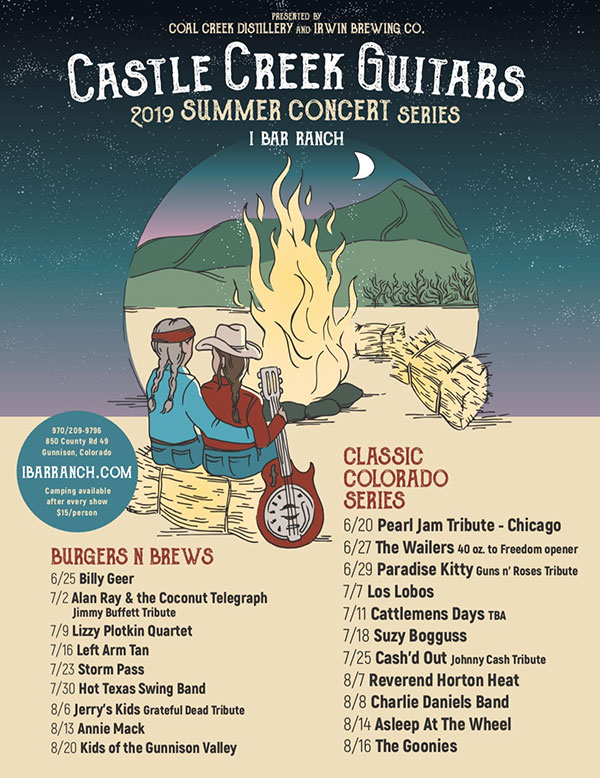 The I Bar Ranch opened as a musical venue for summer concerts and festivals a few years ago. They're continuing that this summer with their Burgers N Brews series on Tuesday evenings from June 25- August 20 and their Classic Colorado Series on various evenings from June 20 through August 16. A few of the highlights include The Wailers (6/27) and the Charlie Daniels Band (8/8). Tickets for summer shows are available online.
The I Bar is also partnering with local non-profits, the gO Initiative and Cattlemen's Days Tough Enough to Wear Pink, to host an event called Grits, Guts, & Gals on August 16. They're bringing in an 80s Cover Band called the Goonies and will have hay bail bike courses, a ninja warrior course, and more fun stuff all to raise money for the gO Girls program for local youth and Tough Enough to Wear Pink.
Gunnison Arts Center
The Gunnison Arts Center offers a variety of classes, concerts, and other events all summer long. Their Sundays at 6 series features free concerts at Legion Park (the corner of Tomichi Avenue and Teller) from June through mid-August. They're also playing host to a block party on South Main Street during the Gunnison River Festival on June 22. Check out their full event calendar for all of the details.
Crested Butte Art and Music Highlights
Center for the Arts Crested Butte Summer Schedule
The Center for the Arts Crested Butte is gearing up for a full and exciting summer events season as they wrap up construction on their new building! Local- and visitor-favorite Alpenglow kicks off in the town park on June 17 with the Floodgate Operators opening for Tenth Mountain Division. This weekly concert series runs through August 12 with a special bonus showing at Red Mountain Park in CB South on August 19. Irwin Brewing and Third Bowl Homemade Ice Cream will be at every Alpenglow show with different local food vendors featured weekly.
The new building will also allow the Center of the Arts to move nearly all of their visual arts classes from the satellite art studio on Elk Avenue into the Center building proper, so look for classes and other offerings. The new Kinder-Padon Gallery will feature three major shows over the course of the summer, the first being "If nothing ever changed." a photography work by Curtis Speer. This show debuts on July 5 along with the opening of the new Center building. Check their website for full class and gallery show calendars.
Crested Butte Arts Festival – August 2-4, 2019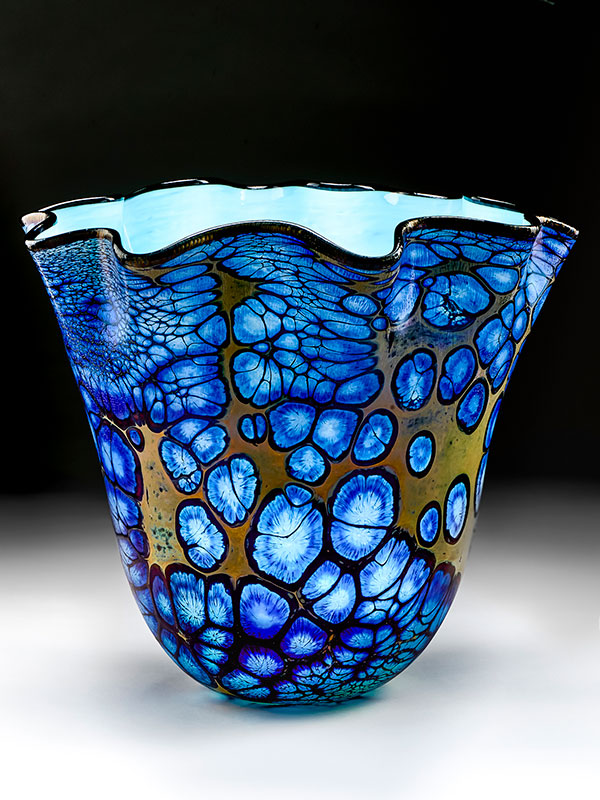 The 47th Crested Butte Summer Arts Festival will take place the first weekend in August, 2019. This long-running, juried arts festival is an annual summer highlight with over 150 booths on downtown Elk Avenue, but they have a few new things planned for the 2019 summer. The Community Entertainment stage will be a venue at the festival for local music and performing artists to showcase their talents with three quarters of the performers being local. Additionally, the stage will host three headliner bands over the course of the weekend. All of the shows will be free and open to all festival-goers.
The Master of Gallery Management & Exhibits Specialization (MGES) program at Western Colorado University will partner with the Crested Butte Mountain Heritage Museum and the Crested Butte Art History Project to hold an exhibition on the Art History of the Gunnison Valley this summer. One part of the exhibition will be a large-scale installation at the Quigley Gallery on Western's campus on show from early August to the end of September. In addition, a small exhibition will be held at the Crested Butte Arts Festival, August 2-4 in an exhibitor tent. This event will be installed and staffed by MGES students and faculty, as well as CBMHM staff.
Crested Butte Film Festival – September 26-29, 2019
The 9th Annual Crested Butte Film Festival is back in late September 2019. In addition to screening close to 80 films over the course of the Festival, they have added some additional experiences that offer attendees unique events that showcase the filmmakers and the location. This year, they'll be adding to their popular "Beyond the Screen" experiences with a group hike with YETI and a guided photography hike and tips session with world-renowned photographer Xavier Fane in the glorious aspen groves surrounding Crested Butte.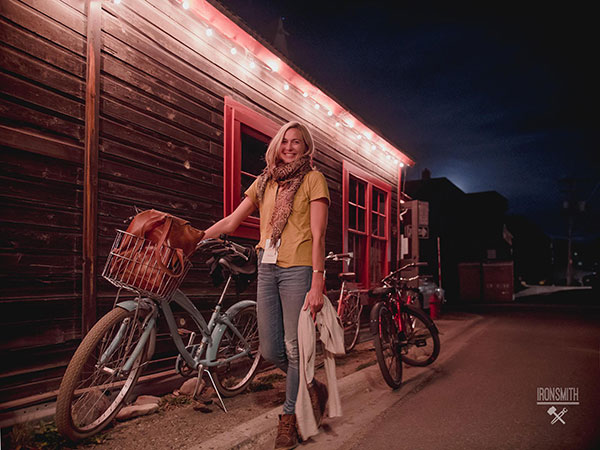 Organizers are also committed to providing opportunities for representation and action. They are working to end the gender parity gap by giving women a platform to screen their work and add their voice to the discussion. At the 2018 festival, 43 out of 110 films screened were made by women. They also offer a Women + Film networking event – providing a networking opportunity for visiting female filmmakers and attendees. Their ActNow program offers festival goers the opportunity to participate in hands-on opportunities to become more educated and be vehicles of change inspired by some of the films they have just seen. Check out their site for more information on the festival.
While these are some highlights and new things to look for in the Gunnison Valley this summer, there are countless other arts events available on the Gunnison Valley on our events calendar, so be sure to check it out.
Outdoor and Recreation Event Highlights
With over 750 miles of mountain bike trails and hundreds of miles of trail in the wilderness, the Gunnison Valley offers an unrivaled playground for folks looking to get out and explore our public lands, whether at a leisurely or rapid pace.
Crested Butte Bike Week and Junior Bike Week June 27-30, 2019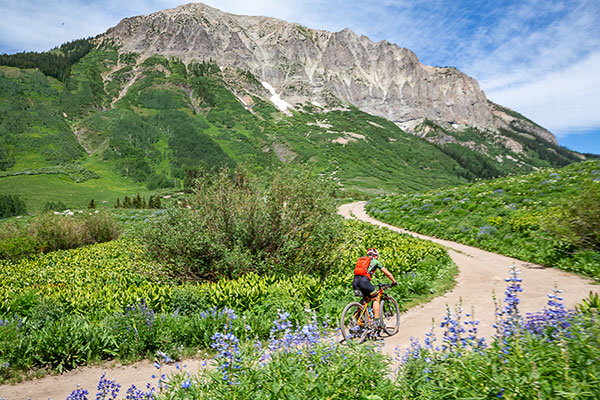 One of the oldest mountain bike festivals in the world, Crested Butte Bike Week expanded a few years ago to include Junior Bike Week as well, a fundraiser for the local Crested Butte Development Team. Late season snowfall has led to the organizers choosing to run the first ever Crested Butte Challenge this summer in lieu of the grueling Fat Tire 40. For families who want to compete together, they are offering a Scavenger Hunt for families with teams of up to 4 people. Pick up a passport at the Crested Butte Visitor Center and the list of trails and then head out to find the stamps on trail and get your passports stamped. Prizes for both the Scavenger Hunt and the Crested Butte Challenge will be awarded at the after party. If your kids are more into racing, the trails for the Junior Bike Week race look to be ready to go in plenty of time and that awesome kids' bike race will continue this year. Junior Bike Week will also include a film showing, a trials stunt show, and a whole lot more.
Cattlemen's Days – July 5-14, 2019
The "Granddaddy of Colorado Rodeos" is back in Gunnison this summer for another great year! Highlights to look forward to include the annual Tough Enough to Wear Pink Concert and Auction in Mt. Crested Butte on July 9th and the #1 Tough Enough to Wear Pink PRCA Rodeo in the Country on July 11th. The Thursday night rodeo is followed by a dance at the Elks Lodge and live music at the I Bar Ranch and all proceeds go to benefit Tough Enough to Wear Pink. Friday and Saturday nights are marked by the Patriot Night Rodeo and then the Gunnison Ranchland Conservation Legacy Rodeo, both PRCA rodeos. Make sure to check out the carnival as well and get your fill of the rides and funnel cake! Tickets for the TETWP Concert and Auction can be purchased online or at the Chambers of Commerce in Gunnison and Crested Butte starting in late June and rodeo tickets can be purchased at the booth in front of Gunnison Bank and Trust starting July 2nd.
Crested Butte Wildflower Festival – July 5-14, 2019
The Crested Butte Wildflower Festival celebrates the incredible variety of wildflowers that earned Crested Butte the title of Wildflower Capital of Colorado. This summer they will hold several free speaking events that are open to the public. They also are bringing in a native bee expert, Paige Embry, to lead events and talk about the important role our pollinators play for our wildflowers. They'll have seminars on the super-powers of alpine wildflowers and their poster artist, Ben Strauss, will speak about how he built his photography business on Instagram. Also new this summer will be a Wildflower Preservation Campaign 'Äì to communicate to visitors the importance of leaving wildflowers undisturbed. The slogan will be "If you love me leave me for the bees," and they will hand out free stickers and information to encourage people not to pick the flowers. They are also launching inaugural children's programming this year. There will be fun events targeted for kids along with a 5-day kids camp for children ages 6-11. Registration info is on their website!
Eddyline Trail Running Series – July 13 & 27 and September 7 & 21, 2019
Eddyline Brewing will present the 4th annual Eddyline Trail Running Series in the Crested Butte area this summer. Distances range from 9 to 19 miles starting with the Grin and Bear It on July 13, and finishing off with the Camp 4 Coffee Cart to Cart race in late September. Each of the races supports a different local non-profit organization. The 4 races combine to form a series with series points on the line each event, offering a great opportunity for you to make multiple trips out and explore trails all over the Gunnison Valley while earning points towards the overall series. Learn more at the Living Journeys website.
Rocky Mountain Overland Rally – August 1-4, 2019
The Rocky Mountain Overland Rally is heading to Gunnison and the I Bar ranch for this summer. This Rally is a family-friendly gathering of offroad enthusiasts. It includes everything from evening campfires to chances to learn things from advanced driving skills to family trail spotting. They even offer yoga to help you loosen up after a day out exploring the backcountry and classes on rigging up solar power for your camper. Vendors from all over the spectrum will be in attendance as well, so you can get a glimpse of all kinds of cool outdoor gear. Online ticket sales end on July 28th at 11:59 PM so make sure you register before then.
Outerbike: The Best Bike Demo in the Universe – August 16-18, 2019
Outerbike is back for their third annual three-day mountain bike demo event in Mt. Crested Butte, CO. We look forward to this event every single year because it brings so many of the best bike brands in the industry here with full fleets of demo bikes.  It's the perfect event for anyone who loves bikes and is looking to upgrade their rig. The festival sets up right at the base of Evolution Bike Park, offering bike testers the option to ride anything from the uphill tracks in the bike park, to nearby backcountry singletrack, to the downhill trails, ranging from easy green circles all the way up to black diamond trails with intense drops and technical rock moves. While we 100% endorse at least a little climbing on any bike you're considering purchasing, having the chairlifts there for a quick bump up the mountain means you can test a couple of extra bikes at the end of a long day. Register online.
Summer Grand Traverse – August 31 and September 1, 2019
Over Labor Day Weekend, the Crested Butte Nordic Council hosts the Summer Grand Traverse. This weekend of running to and biking back from Aspen caps off the "triple crown" that kicks off each winter during the famed Grand Traverse backcountry ski race from Crested Butte to Aspen. Racers can participate in all three legs, or choose to do just the run, the bike, or both. While a relatively new event, this one is growing in popularity. CB Nordic will be throwing a larger than usual finish party in Mt. Crested Butte this year with live music and entertainment. They're also offering shuttles to get folks who only race on leg back to the Gunnison Valley, so be sure to check that out so you can return to our side of the mountains, enjoy that finish line festival, and have the opportunity to spend Labor Day recovering in Crested Butte. Register for the run and/or the mountain bike legs soon. This event has been close to selling out early the last couple of summer seasons.
Romp in the Rocks – October 5, 2019
After a 1-year hiatus, this 10-hour lap endurance mountain biking and trail running race is back. Enter as a solo competitor or compete on a team of 2, 3, or 4 athletes to try to get as many laps as possible of the course at Hartman Rocks. Race organizers are also planning a 10-minute kids version of the Romp in the Rocks. All racers get a chance to win a pair of Romp Skis with entry and the proceeds from the race go to help support the good work being done by the folks at the gO Initiative. Sign up before July 15 to take advantage of early bird pricing!
Food and Drink Events
All of our outdoor activities and our high altitude combine to leave us ravenous at the end of a long day. Luckily, we have lots of really great restaurants in the Gunnison Valley. Join us for some of the culinary festivals celebrating great food and drink this summer!
Crested Butte Wine and Food Festival – July 25-28, 2019
The Crested Butte Wine and Food Festival returns in 2019 with even more amazing offerings. A major fundraiser of the Center for the Arts Crested Butte, the Wine and Food Festival provides an opportunity to experience fantastic food and wine in unparalleled settings while also contributing to the year-round vibrancy of the artistic and creative community in Crested Butte. Perennial favorites like the Grand Tasting are back again, and likely to sell out so buy your tickets soon, while newer events have been added including a bikes, beer, and bbq event with Irwin Guides, Irwin Brewing Company, the Crested Butte Mountain Bike Association, and Hogwood BBQ. Buy tickets online.
Chili and Beer Festival – September 7, 2019
Chili and Beer is a local and visitor favorite that takes place during one our favorite months of the year: September. Often punctuated with crystal clear blue skies, golden aspens, and enough breweries to keep you very busy, you don't want to miss this event. If you think your Chili is worthy of the crown in any of the 4 judged categories, check out the page with info about how to enter the fray. It's a great way to get free entry, if you sign up early enough the Chamber of Commerce will reimburse you for some of your ingredients, and your chili just might be voted the best. Don't forget to buy your tickets in advance; they'll be on sale soon!
Battle of the Bartenders – September 10, 2019
This new event at the Center for the Arts Crested Butte pits favorite local bartenders against each other in a competition using Montanya Distillers' obsessively-crafted mountain rum. A panel of rum experts, including Montanya's own Karen Hoskin, will judge the creations, but they don't get to have all of the fun. Attendees will enjoy heavy appetizers and tasting portions of the cocktails, getting the chance to vote for the People's Choice Award. This event is definitely worthy of a mid-week escape to Crested Butte in September.
Other Gunnison and Crested Butte Events
While this seems like a lot, it's really only a tiny sliver of the events we have going on in Crested Butte and the Gunnison Valley this summer. Check out our full visitor events calendar to help plan your upcoming trip to Crested Butte or Gunnison. Once you choose your dates, head over to the lodging and deals pages to find your perfect place to stay.