Nature and the towns of Gunnison and Crested Butte are bursting with spectacular fall foliage color and a wide range of activities throughout the month of September and early October. Whether blazing trails by foot, mountain bike, horse or automobile, there is something to please adventurers and explorers of all ages.
FALL FOLIAGE DRIVE ROUTES:
Ohio Creek Road to Kebler Pass
Take a left on Ohio Creek Road in north Gunnison off Highway 135 (look for signs). About 12 miles up the Ohio Creek Valley, near a series of ranch buildings that mark the abandoned site of Castleton, travelers will see the spires of "the Castles." These are erosion remnants carved out of volcanic debris that erupted from the West Elk Volcano, now extinct. Approximately 15 miles from the Ohio Creek junction are abandoned buildings and sheds of Baldwin, the company town for one of the largest coal mines in the region. Look for a fine view of the Anthracite Range from here. In a short distance, the road will become steep and flatten out again before reaching Ohio Pass, which is about 2 miles from the intersection with Kebler Pass heading west toward Paonia Dam and Kebler Pass Road heading east to Crested Butte. Before heading to Crested Butte, take a short detour and head north to the beautiful Lake Irwin.
West Elk Loop Scenic & Historic Byway
From Gunnison, the byway heads north on Highway 135 to Crested Butte, continues on Kebler Pass Road running west along Coal Creek (turns to gravel) and connects to the 30-mile-long Kebler Pass (also gravel and a popular fair-weather route to Aspen). Kebler Pass links with Highway 133 near Paonia Dam. At this point, travelers can go north on the West Elk Loop Byway over McClure Pass to Marble, Redstone and Carbondale.
Going south on Highway 133 takes travelers to Somerset, Bowie, Hotchkiss, Crawford, Black Canyon of the Gunnison National Park, Sapinero and Curecanti National Recreation Area before returning to Gunnison. There is an excellent brochure, "Experience the West Elk Loop Scenic and Historic Byway," available at Chambers of Commerce along the route.
Kebler Pass
This is just one segment of the West Elk Loop Scenic and Historic Byway, but is a popular fall drive on its own. The 30-mile Kebler Pass road follows Coal Creek west from Crested Butte and climbs gradually past the old Keystone Mine. The graveled road follows the old Rio Grande Railroad grade toward Kebler Pass and the once booming mining camps of Irwin and Ruby, the lumber camp of Telco, and the coal mining town of Floresta. At the top of the pass, a road forks left toward Ohio Pass and Gunnison and right toward Kebler Pass. Kebler Pass heads into the Anthracite Creek drainage and through incredible Aspen groves, meeting Highway 133 at the Paonia Dam. This is a popular route linking Crested Butte to roadways that travel to Aspen, passing through the charming towns of Redstone and Carbondale along the way.
Crested Butte to Gothic
Drive three miles from Crested Butte to Mt. Crested Butte (where ski resort is located) and continue to Gothic, located on the east bank of the East River at the junction with Copper Creek. Gothic was a mid- to late-1800s boom town that now houses the famed Rocky Mountain Biological Laboratory.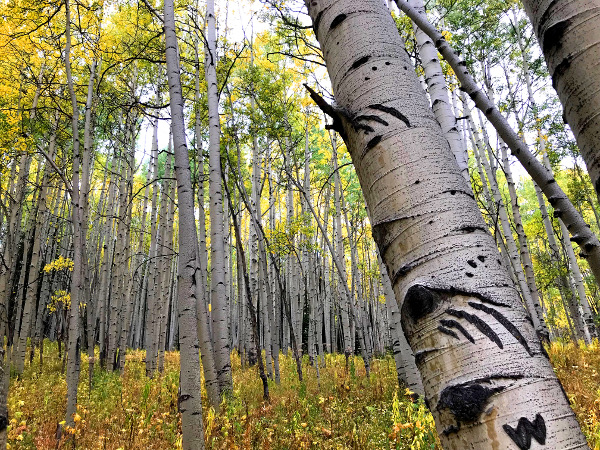 Almont to Various Scenic Routes
Between the towns of Gunnison and Crested Butte on Highway 135 is Almont, where the Taylor and East Rivers meet to create the Gunnison River. From Gunnison, go east at Almont on Taylor Canyon Road to Taylor Park Dam and Reservoir. From here travelers have three choices: 1.) Go east on Cottonwood Pass to Buena Vista; 2.) Go north and loop back to Almont on Spring Creek Road; or 3.) Go southeast through one of the richest gold strike areas in Gunnison County traveling through Tincup, over Cumberland Pass, and through Pitkin, Ohio City and Parlin before reaching Gunnison.
The Taylor River Canyon
The Taylor River runs from Taylor Reservoir through majestic Taylor Canyon which is considered one of the most scenic canyons in all of Colorado. The canyon winds through National Forest, spectacular granite cliffs (great for rock climbing) and a dense forest. This river contains powerful waves and numerous rocks. To get there go north from Hwy 50 on Hwy 135 until you reach Almont, turn right off of Hwy 135.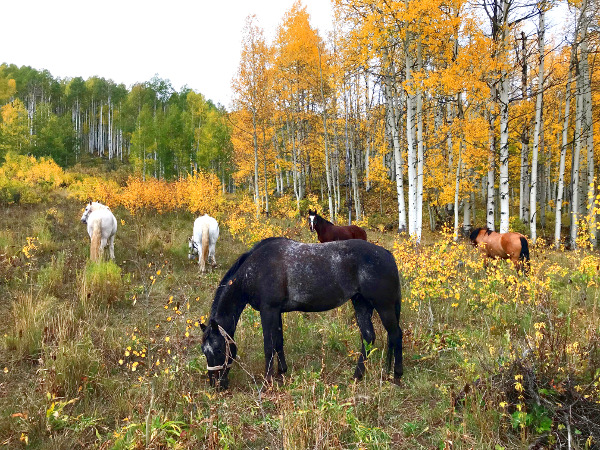 Silver Thread Scenic & Historic Byway
Just 9 miles west of Gunnison on Hwy 50 head south on Hwy 149 crossing the bridge over Blue Mesa, Colorado's largest lake and icon of Curecanti National Recreation Area. Travel approximately 48 miles to Lake City. From the beginning this byway feels wonderfully isolated as it leaves behind Blue Mesa and winds through vast tracts of public lands. It eventually enters the Jan Juan Mountains and the historic town of Lake City. The Hinsdale County Museum offers walking tours along the wood-plank sidewalks of downtown. The highway climbs over Spring Creek Pass and takes in views of the Slumgullion Earthflow. At Creede, one of the last towns in Colorado to experience a silver boom, travelers can tour the Underground Mining Museum or catch a show at the Creede Repertory Theater. Then, follow the Rio Grande River to the byway's conclusion at South Fork. Allow 3 hours for this 117 mile byway.