Zacchariah Zypp & Co.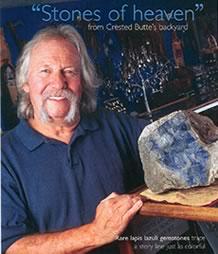 Described as "among the best gemstone the world has ever seen", Crested Butte Lapis Lazuli and sterling silver jewelry is the perfect choice for any occassion.

First discovered in 1939, the riches of the Blue Wrinkle Mine are today exclusively showcased at Zacchariah Zypp & Co. in Crested Butte, Colorado.

Through the stewardship and design of owner Noel Adam, the "heavenly blue" beauty of this magnificent gemstone can be worn by all.