Gunnison-Crested Butte is Never-Never Land
Peter Noon, Snowboarding Guru
Balancing the life of a 4.0 GPA student who also shreds every possible day is no easy task, but that doesn't stop Peter Noon from trying. From classes to coaching, Peter makes it look easy.
Sydney Dickinson, Steep Skiing Wiz
"Ski like Syd" is a common refrain around here. As a tail guide for Irwin Guides and an avid resort shredder, she gets to ski some of the deepest powder in the Rockies on a daily basis.
Watch More Never-Never Land Episodes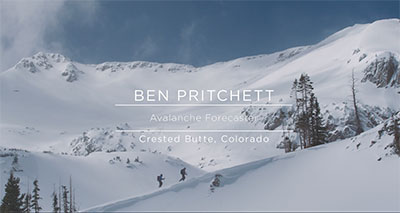 Local avalanche forecaster Ben Pritchett shares why he is drawn to continue to explore the local backcountry. Watch his full episode.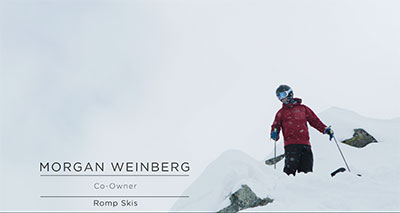 Morgan Weinberg and his brother Caleb build some of the best skis made in Colorado. Watch their episode for more on why this special place influences their ski designs.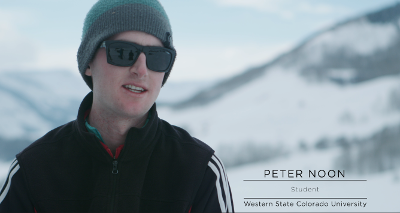 Peter Noon is not only a stellar athlete, but also a stellar student who's never missed a day of class in his life. Watch his episode for deep pow, steep lines and balancing school with passion in a place as beautiful as the Gunnison Valley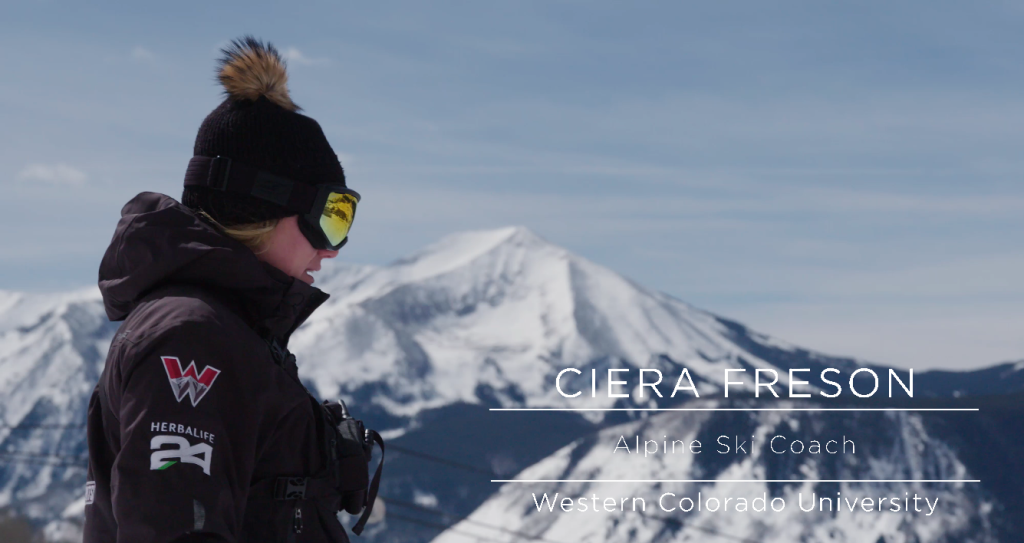 Ciera Freson has known skiing her entire life. It wasn't until moving to Gunnison to attend Western Colorado University that she realized there was so much more to the sport than just racing. As a ski coach and Extremes ripper, she now calls the Gunnison Valley her home. Watch her episode.
Plan Your Summer Trip
If, like us, you're now starting to think about your upcoming summer season of mountain biking, hiking or trail running, start thinking about a trip to check out the Gunnison Valley's 750-miles of singletrack.
Gunnison Valley Towns
Crested Butte, Mt. Crested Butte and Gunnison are the three main population centers in the Gunnison Valley. Almont is growing and offers a great place to stay on the free bus route in the summer. Each of the towns is a vibrant little community in the mountains. You'll find friendly people, a laid-back vibe and really great food in each of the downtown areas.
Getting to Crested Butte
Normally, the easiest way to get to Crested Butte and the Gunnison Valley is by flying into Gunnison-Crested Butte Regional Airport (GUC). 
For details on flight schedules, renting vehicles, driving from Denver or Colorado Springs, or shuttle services, head on over to our Getting Here page.

Where to Stay
There are benefits to each of the main lodging locations in the summer months. No matter where you end up, you're going to have a great stay in the Gunnison Valley. A few years ago, we put together a guide about where to stay in the Gunnison Valley. You can read through that here. If you already know which of our four towns is right for your trip, use the buttons below to search lodging partners.
Vacation Deals
To get you the best value for your summer vacation this year, we've teamed up with local lodging properties. They can list deals on our website.
Never-Never Land Episodes
Crested Butte and the Gunnison Valley are the kinds of places that tend to attract, and grow, exceptionally talented athletes. Beyond their talents on the track, trail or mountain, they also tend to be kind, humble people who are a lot of fun to be around.
Ben Pritchett, Avalanche Forecaster
Morgan and Caleb Weinberg, Ski Builders
Peter Noon, Western Student/Freeride Snowboarder
Ciera Freson, Alpine Ski Coach
Ready to book your trip? Scroll up for info on flights, lodging, deals and more!
Want to see more? Watch the full playlist below.
Winter Air Marketing Partners