Mountain Manners: Drive It Like You Care About It
The Gunnison Valley is a phenomenal place to ride and drive if you're looking for some off-road adventure. Many places like Cement Creek, Taylor Park, and Brush Creek are world-renowned for their high alpine riding and driving. Exploring old mining roads and enjoying the motorized singletrack comes with its own set of ethics if access is going to continue.
Some of the best resources for proper backcountry use of motorized vehicles can be found at the Tread Lightly website. This non-profit is run by people that love OHVs (Off-Highway Vehicles), hunting, and the great outdoors. They also sum up access issues with OHV's very succinctly, "Respected access is open access." Here are some ways you can respect access in the Gunnison Valley:
Don't drive or ride off trail.

If there's a puddle, go through it. Going around it makes a new trail,encourages others to do the same, and frankly makes it more likely that you're going to get stuck. If you can't make it through the puddle or over the obstacle, turn around and find another trail.

Pick up your trash.

Did you break your fender, lose a taillight, or crunch your bumper? Don't leave it in the woods. Pack it out and take it with you.

Stay off wet trails.

The Gunnison Valley, and Crested Butte in particular, are wet places in the summer. Thankfully our humidity is low and the trails dry out pretty quick. Have some patience after the rain and let things dry out before you go out.

Know your vehicle's limitations.

Highway tires and low clearance can be limitations around here, and a busted oil pan makes for an expensive tow.

Follow direction signs.

Several of our motorized singletrack trails are directional. Going uphill on these trails makes them rutted, loose, and no fun for anyone.

Keep the dirt on the ground.

Don't use excessive throttle through turns to spray dirt. Yes it's fun, but what's more fun is having a trail that you can actually ride.

Be courteous to other users.

All motorized singletrack trails and 4wd roads are open to all other users. Keep your speed in check and remember that uphill traffic (traffic that is climbing) and other users have the right of way.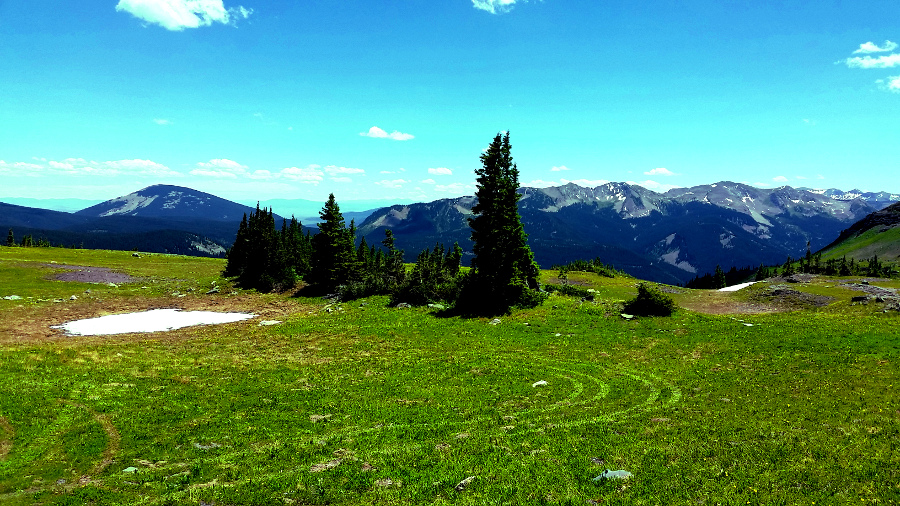 Make sure your OHV is properly registered.

It's $25.25 from any Colorado Parks and Wildlife licensing agent. Not only does it keep you legal, but it helps fund trail maintenance and search and rescue.
Above all, have fun out there, and remember that keeping access open to OHVs means that there are no exceptions to the rules.