January is Military Appreciation Month in the Gunnison Valley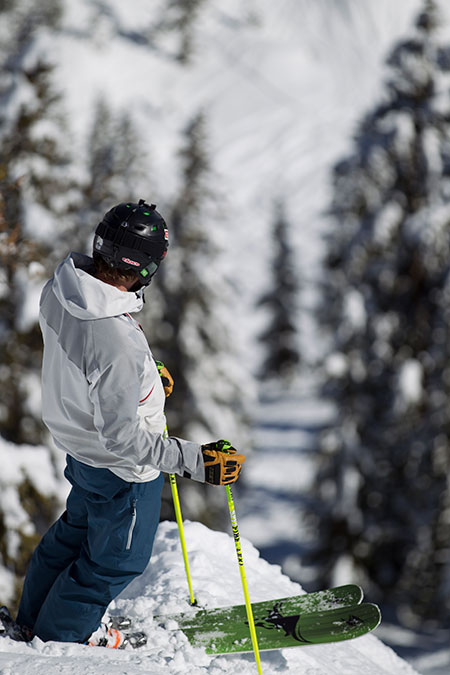 As a way to thank all of the service men and women in the United States military, we're offering lodging and ski discounts for all active military, retired military, their legal dependents, and Department of Defense employees January 1, 2018-February 8, 2018. Book 4 nights lodging and 3 days skiing to save up to $300 off airfare* on qualifying flights while supplies last.
Lift Ticket and Lesson Deals
Crested Butte Mountain Resort is proud to offer $42/day lift tickets for military Personnel who book lodging. In addition, $2 from each lift ticket sold will be donated to Operation Rise and Conquer, a program of the local Adaptive Sports Center. Adaptive will also offer $35 lessons for Military Personnel or family members with a disability. For all other Military Month
participants, CBMR will be offering Adult half day group lessons for $45 and full day group lessons for kids with lift tickets for $115.
Lodging Discounts
Many of our local participating lodging partners are offering special discounted rates for military members who book 4 night/3 day packages as part of our Military Month Promotion. Call us at (844) 330-1776 to book.
Air Credits– Save up to $300 on Airfare
Those who book 4 nights of lodging and a 3-day minimum lift ticket will be eligible for up to a $300 airfare credit* per person. Fly through Denver straight to the Gunnison-Crested Butte Regional Airport January 1-February 8, 2018 from any airport in NY, NJ, New England, CA, OR, WA, or AZ and book through Gunnison-Crested Butte Reservations and receive a $300 airfare credit per person for your flight.  Call (844) 330-1776 to book today.
Crested Butte- Steep and Deep
Crested Butte Mountain is home to some of the best, most challenging inbounds steeps in the lower 48. A day on the mountain can often turn into a bit of an adventure.
In January of 2017, the mountain was hit by a massive storm that dropped 112 inches of snow in the first 16 days of the year. While we can't promise that much pow, January is traditionally a pretty good time of year to get a powder day and catch a terrain opening or two.
The town of Crested Butte typically ranks near the top of Ski Magazine's rankings for character. Crested Butte was a coal town before becoming a ski town. That legacy means we're a little rougher around the edges than some of Colorado's other ski towns which started as silver mining meccas.
Local Businesses Offering Deals
Members of the Crested Butte/Mt. Crested Butte Chamber of Commerce and the Gunnison Chamber of Commerce are also joining the partnership to offer great discounts for Military Members during the month of January. Each participating business will post a "Welcome Military" sign in their front windows.
*The Fine Print
This airfare credit is only available to passengers originating from airports in the following states: NJ, NY, VT, NH, CT, MA, RI, ME, CA, OR, WA, AZ and flying through Denver (DEN) to Gunnison-Crested Butte (GUC) on United Airlines. Inbound travel must occur between January 1, 2018 and February 8, 2018. Minimum of 4 nights lodging and 3 days skiing required, additional lodging and skiing may be purchased. Valid only for new reservations. While supplies last. Per person rates are based on double occupancy and do not include taxes and fees.
Military Month Partners
Thank you to our generous partners for supporting military month in Crested Butte.