How to Train for the Colorado Grand Traverse
#1 Late bird catches the worm
On December 1st, set those alarms for 12:00 am (midnight), and make sure your computer is charged, because at 12:01 am, registration for the Colorado Grand Traverse opens, and it won't be open for long! This year it was only open for 10 hours.
#2 Go for comfort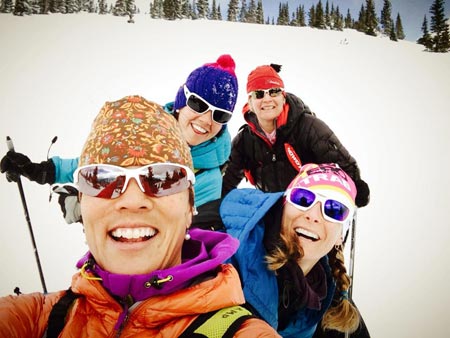 Yes, lightness makes a difference, but make sure your boots, pants and pack are comfortable because you will be spending quite a bit of time in them. In addition, get comfortable IN your gear. Get used to what you will be skiing in and make certain you are happy in it!
#3 Practice makes (close to) perfect
Spend time on your gear. There's no set time or distance one must spend on their gear, but just make sure to actually practice using your gear. From skinning up Crested Butte Mountain Resort, or practicing gliding on one of the many Nordic trails, make sure you're using your gear and getting used to it.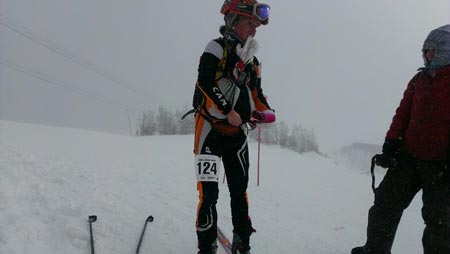 #4 Learn from the pros
Sign up for the Grand Traverse Skimo Academy, where you will learn food, training and gear tips from world class athletes who have not only taken part in the Grand Traverse, but have won it as well!
#5 Race!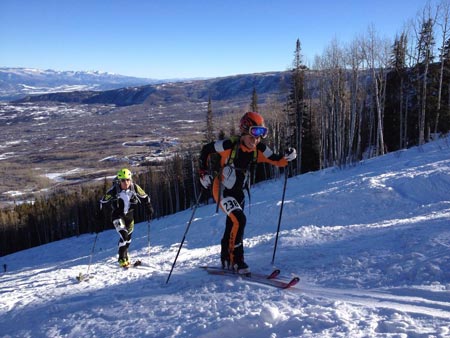 Put that practice and those tips to the test. Practicing for race day by entering a race is a great way to prep you for the real thing. The Gothic Mountain Tour is an official Grand Traverse Training Race and racing that will lead you on the right track.
#6 Quality not quantity!
As a 3rd grade teacher, finding time to train during the week isn't easy. Therefore, I make my workouts quality. I have an hour before school, where I push hard going up and enjoy the down. After school, I try and get another workout in, and for me, it's quality over quantity and I make my ski workouts worthwhile. Weekends are a great time for me to put miles on my legs and skis and I don't focus on pushing hard, but rather getting used to being out for a longer amount of time.