Hiking Bliss
Hiking is one of my favorite pastimes in the Gunnison Crested Butte Valley. There are so many trails that it's typically hard to narrow it down to one. One trail I hadn't been on before until recently is the route to Copley Lake and Mt. Emmons (also known as Red Lady). We ended up heading toward Red Lady at the fork in the trail but only had time to make it up to the meadow under the peak but a beautiful waterfall was a nice reward.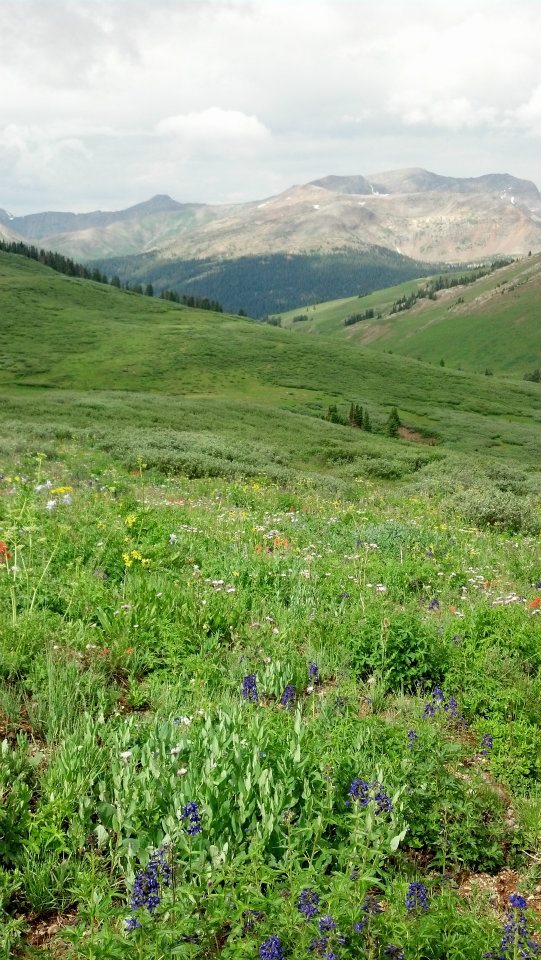 I've had a string of hiking days with friends lately including Snodgrass from the Washington Gulch side (it's also possible to start from the trailhead accessed from Gothic Road that passes the ski area). There is a fair amount of shade as the trail traverses through several aspen forests. For an easy hike that is really accessible from town and beautiful, I like the Woods Walk that connects with the Lower Loop. It's nice to stop at Slate River and just take in the views and day.
For those who don't feel comfortable exploring trails on their own, Crested Butte Wildflower Festival takes place every July, and there are many wildflower hikes and walks scheduled. The festival also offers hikes throughout the summer. The visitor center and local stores like the Alpineer that sell gear can provide ideas for great hiking trails as well, and our own Gunnison and Crested Butte hiking guide has a good list of trail descriptions for the valley.
One of my family's favorite annual hikes is the trek from Crested Butte to Aspen over West Maroon Pass. The wildflowers are always stunning. Make sure you are in good shape and able to hike 11 miles on a moderate/advanced trail and ask around to make sure the snow has melted off, as often it is July before this trail is hikeable. Our tradition is to provide a surprise for our kids at the top of the pass that is over 12,000 feet in elevation, which they like even in their teenage years. Get out and explore the trails and figure out ways to let your kids have fun along the way!