Hiking Beyond Mt. Crested Butte and West Maroon Pass
New to the area and stoked on some summit bagging? Already been there, done that up Mt. Crested Butte and ready for the next adventure? Perhaps you're visiting this hidden gem of the Rockies just to avoid the crowds? Crested Butte hiking is a very rewarding experience, but all too often the only hikes talked about are Mt. Crested Butte (admittedly an awesome view) and the West Maroon Pass trail between Aspen and CB (again, awesome views!). Don't get bogged down in what everyone else is doing; after all, you came here for a unique experience, right? Here are some more fantastic hikes in Crested Butte that I think you'll love!
Caves Trail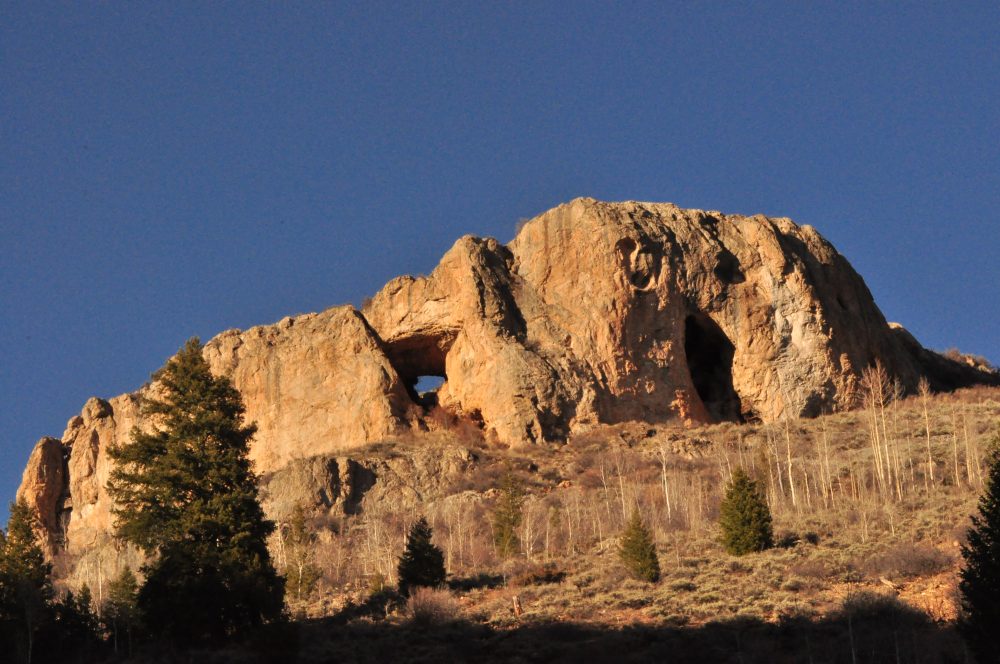 My favorite short Crested Butte hike is Caves Trail, located on Cement Creek Road. This is a short, strenuous hike.
Cement Creek Road is about 7 miles south of Crested Butte down Hwy 135. There are a number of aspen covered trails to explore out here! Turn left onto Cement Creek Road and stay straight at the stop sign. The road will turn into a dirt road, and about 1.8 miles later you'll reach the first large parking area on the right.
Directly across from the parking area is Caves Trail which switchbacks uphill for about a mile. Along the way you can see the caves getting ever closer on your right. The climb will get your heart rate up; on top is a great view of Cement, Flat Top, Red Top, and Whetstone Mountains. Cement Mountain is the one straight across Cement Creek Road; looking down will show you how far you came from the parking area and provide a real sense of accomplishment! You may be able to pick out the old ski runs from Pioneer Ski Area which ran on this mountain in the 1930's. Pioneer was home to Colorado's first mechanized chair lift!
Heading back down to the parking lot will make this trail about 2 miles long. It generally takes 30 to 45 minutes up and 20 or 30 minutes down for a round trip of about 1 1/2 hours. You can extend the hike with Walrod Cutoff Trail. This is also a great Crested Butte mountain biking area!
Red Lady/Mt. Emmons
My favorite longer Crested Butte hike is to climb Mt. Emmons, aka Red Lady. As you drive into Crested Butte via Hwy 135, Red Lady is the giant flat-faced mountain commanding all attention on your left. She's my second favorite mountain out here!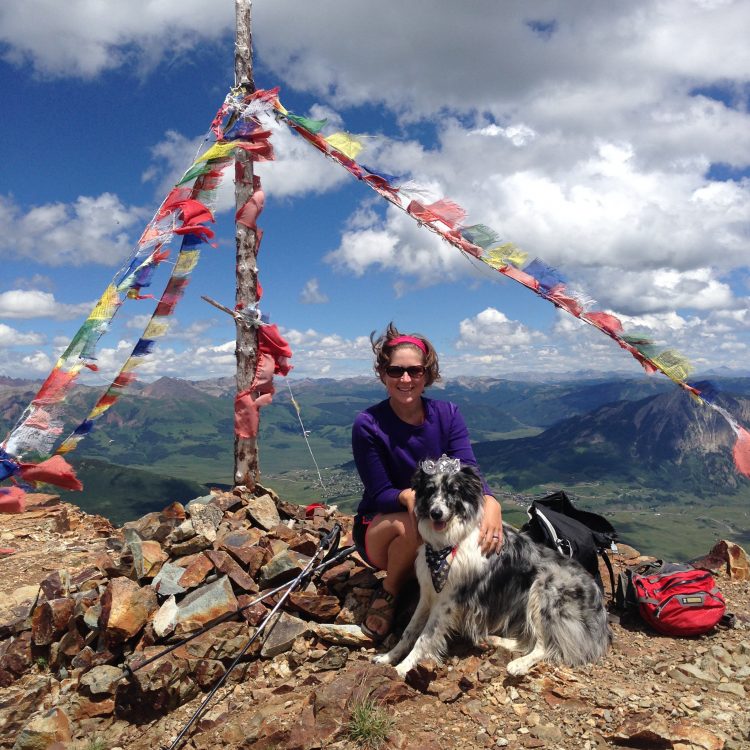 Head out Kebler Road from town. About 2 miles after the Kebler Pass parking lot with restrooms, you'll reach a smaller parking area that fits about 7 cars. Right across from the parking area on the other side of the road is Elk Creek Trail, an old mining road that begins straight uphill over some very rocky terrain. However, to the right of the creek, looking up from the parking area is an unmarked trail that is also steep, but much more enjoyable. This trail splits about 50 yards up the hill; the right fork just takes you to a field of wildflowers, and the left fork takes you to a lovely campsite. Continue in front of the campsite and the trail leads down and across the creek. Here the trail takes you up the other bank and connects with Elk Creek Trail. It's a much more enjoyable way to start your hike!
After 1.7 miles, Elk Creek Trail splits; go left to visit Copley Lake, a gorgeous alpine lake. Keep an eye out for giant salamanders swimming around! Go right at the fork to continue uphill to Standard Mine and a private mining road that eventually becomes old Gunsight Pass Road (now a single track trail). As you pass old and new mining roads, stick with the ones that go uphill, and you'll eventually wrap around the mountain and reach the summit, complete with prayer flags!
Teocalli Mountain
Hands down my favorite local mountain and summit hike is Teocalli Mountain. The effort put in to reach the summit only makes the view even better! Many locals consider this their favorite Crested Butte mountain biking trail, too. If you're up for a workout and stellar ridge line downhill, you may want consider biking this trail, too.
Head up Brush Creek Road, a left turn about 2 miles south of Crested Butte on Hwy 135. Follow the road about 6 miles; it'll turn to dirt 1.2 miles in. When the road splits, take West Brush Creek (to the left). The road gets pretty rocky, so high clearance is highly recommended (and necessary if you like your car). A lot of people opt to park their car here and bike the road up to the trail head. The road isn't a difficult bike climb, but it just gets more and more rocky for vehicles, and there is one potentially difficult creek crossing
The trail head is about 5 miles from the West Brush Creek split. Here you really start your climb. At the top of the climb, when you reach the saddle on the ridge you will turn left onto the unmarked trail. The trail takes you through wildflowers, aspens and fir trees before more or less disappearing above treeline and REALLY starting to climb! Pick your way up the slope, trending left around a large rocky outcropping.
Once you reach talus (a mixture of large and small rocks), continue uphill to the summit! Up top you'll be rewarded with a stunning view of the Crested Butte valley to one side and … to the other. The contrast up there is astounding! This hike is strenuous but worth ever step!
Note that this trail, although easy to see when you reach the junction, is not marked on any maps. Common sense navigation skills and an early start are necessary if you want to reach the summit before afternoon thunderstorms hit.
Want More Hikes?
Be sure to check out this site's hiking guide too. It has lots of great options for easy, medium, and strenuous hikes around Gunnison and Crested Butte.