Hartman Rocks Opens for 2023 Season
Gunnison Trails announced on May 1 that Hartman Rocks is open to mountain bikers for the 2023 season. All trails closed for seasonal closures opened on May 15.
On May 1 their Instagram read:
Trails at Hartman Rocks AND upper Signal Peak OPEN TODAY! How's that for some Monday news? Trails at Hartmans Rocks north of Powerline Rd. open today, May 1, at noon. Trails south of Powerline Rd. (Bambi's, Back-In, Sawtooth, Outback, Skull Pass and Aberdeen) remain closed to bikes and motos until May 15. The upper Signal Peak trails (Contour, Duane's World, South Rim, Music Rocks, Northwoods and Sunny D) are open to bikes as of today, May 1, with no riding before 10am until May 15 to protect Gunnison Sage grouse. Northwoods is still holding quite a bit of snow, so best to avoid. The trails in the northwest portion of Signal (Ridgeline, Chicken Wing, Rasta and Shoelace) remain closed to all uses until May 15. Happy opening day!
On May 15 they shared:
ALL trails seasonally closed to protect the Gunnison Sage Grouse OPEN today! This includes the trails south of Powerline Rd. at Hartman Rocks – Bambi's, Sawtooth, Outback, Back-In, 9-0, Skull Pass and Aberdeen Loop. Trails in Signal Peak include the Ridgeline, Rasta Gulch, Chicken Wing and Shoelace. All roads in the Signal Peak area are now open to motorized use as well. Thank you for respecting trail closures each spring to help protect our hometown bird.
Hartman Rocks Recreation Area
The trails at Hartman Rocks are rocky and technical. Climb to rolling ridges covered in sagebrush. The area has 40 miles of singletrack and 33 miles open to biking. From beginner to advanced to adaptive trails, mountain bikers of all abilities will find trails to ride. All trails are open for the 2023 season!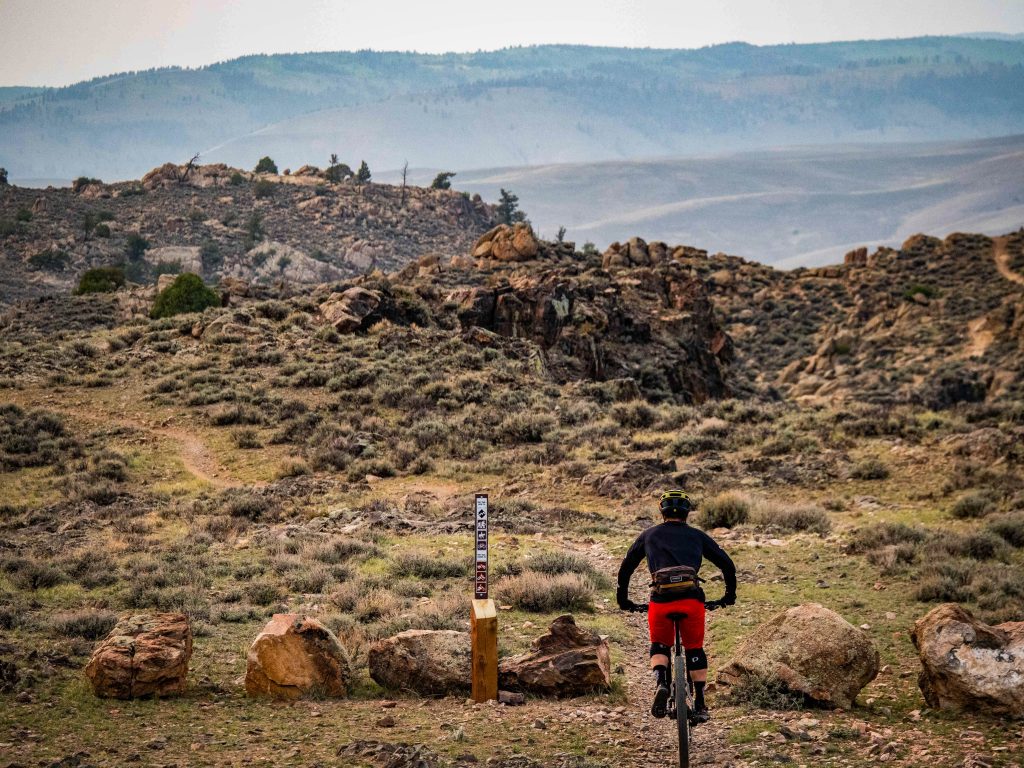 More information on mountain biking in Gunnison