Going Remote: Working Remote in the Gunnison Valley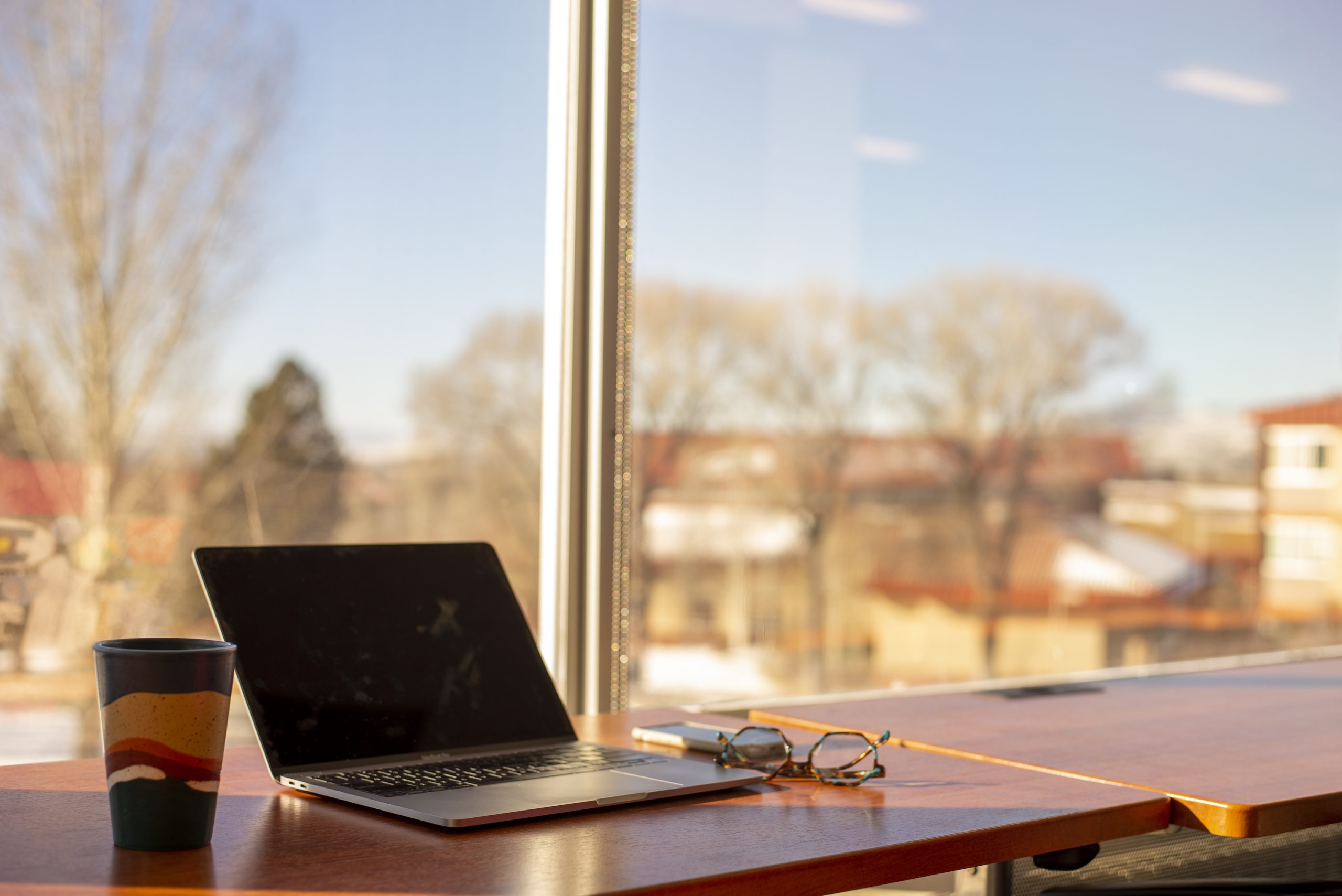 Let's Face It,
Life has a way of catching up to you. We have all dreamed about a life without stress, without commotion, without the traffic? Yes, it may be far-fetched to ask for a life without any of these yet, we can all dream. It leaves many wondering if this type of lifestyle even exists. Nevertheless, that dream has become reality for some people. Working remotely is a growing trend in many companies, especially as our world recovers from COVID19. Leaving many employees with the opportunity to move to that mountain town they've always dreamed of and escape the clamor of urban life.
We sat down with several Gunnison Valley locals to gain a better understanding of what life as a remote worker is like in this Colorado paradise. Throughout this blog series, we highlight what life is like as a remote worker in the Gunnison Valley. From our outdoor recreation to our community, schools, and workspace resources, there are many reasons to call this place home.
Outdoor Recreation
The Gunnison Valley is home to more than 2 MILLION acres of public land, accounting for 82% of the entire county. Surrounded by 4 major mountain ranges, the Gunnison Valley has unlimited access to public lands with an abundance of recreational opportunities. It is for these reasons that many of our visitors find it so hard to leave, and why many of our residents never have.
Sarah Wilson has lived and worked remotely in Gunnison for the past 3 years. In her opinion Gunnison is' "the ultimate destination, everything I love is right out the back door". Sarah has lived in Gunnison since 2011, graduating from Western Colorado University in 2015. For her, access to outdoor recreation is the main reason she has stayed in the valley. This is true for a vast majority of everyone who calls Gunnison home and for almost everyone who has recently moved to Gunnison.
Nick Couts is a motion graphics designer originally from Ohio. He found that Gunnison "checked all of the boxes". Nick and his wife spent a while on the road living out of their van, bouncing between wifi reception to complete their work. Traveling between mountain towns in search of a place that would meet all of their needs and expectations. That was until they landed in Crested Butte.
"Everything is right out the front door, within a few minutes of work I am in paradise. Either fishing, running or biking, or skiing, I can just get my work done and head out to any trail I want. It's a lot easier being so close to the adventure. I sometimes don't even plan."
There are many mountain town communities that offer access to outdoor recreation, yet there are very few places that offer the diversity and abundance of activities like the Gunnison Valley. Which for Sarah and Nick played a large part in their decision to work remotely here. 
Sarah's typical day would make most people envious. "I rise early and get work done so I can go play'" She is usually up by 7 having her morning coffee, runs through 2-3 meetings a day, and then works for another few hours to finish up. By mid-afternoon, Sarah can be biking on one of the world-class single tracks in Crested Butte or fishing gold medal water off the Gunnison River. This type of schedule seems to be the trend for most of the folks we talked to. Nick's schedule varies depending on the project so for him, living in a place where he can spontaneously go for a ride or ski a few runs works well. Although there is much more to enjoy aside from the adventure sports. For some of our remote workers, the setting and the atmosphere of our valley is all they need to make their daily routine amazing. 
Bradley Sutton moved to CB in 2019, however, her interests do not include skiing, biking, or any other action-packed sports this valley is known for. Instead, she found that the simple beauty and accessibility to one of America's most beautiful mountain ranges was just the ticket she needed to live a more enjoyable life here in the Gunnison Valley. Bradley's job can be stressful and at times overwhelming, which is why she finds that getting outside to enjoy the views or a quick glide along one of the many cross-country ski trails helps to calm her mind.
Recent research in ecotherapy has shown that spending time outdoors can have major benefits and help to reduce stress, anxiety, and depression. This can lead to a more productive workday and benefit both employer and employee. Sarah expressed these benefits stating:
"It's a tremendous asset to live here. This place allows me to get out and keep my creativity alive. Knowing I can go for a ride immediately after work also makes me more productive."
This is true for Nick as well. Simply put, he says that living in Crested Butte just makes him happier in general. Stating that, "being surrounded by everything I love is a stabilizer. We couldn't agree more."
There is no doubt that living in this mountain paradise is rejuvenating, the clean mountain air, the 300+ days of sunshine, and a boundless opportunity for adventure. Bradley, Nick, and Sarah all have different hobbies and interests. Each of them has their own personal reasons for moving to the Gunnison Valley. However, they all have a common passion for the outdoors and all agree that there is no place better to call home. Fortunately, for many of us who have recently become remote, this lifestyle can become a reality. Waking up to the sounds of nature, working within minutes of your next adventure, and living out that dream of working where you want to live.