First-Timer's Guide to Crested Butte: Where to Stay – Lodging
As people who were once first-timers to Crested Butte in the winter, we know how overwhelming it can be to plan a trip somewhere new. There is a lot of information to take in and lots of decisions to make. So Daniel (author of the First-Timer's Guide to Mountain Biking in Crested Butte) and I have teamed up to create a 4-part guide to planning a winter ski or snowboard trip to Crested Butte.
Note that this guide isn't necessarily for first-time skiers and snowboarders. It's designed for experienced skiers and snowboarders who have never taken a winter trip to Crested Butte. That's who we were thinking of when we wrote about the trails and terrain on the mountain. The stuff related to where to stay and the scene should be useful for everyone though!
This part 1 is all about where to stay. We'll roll out parts 2, 3, and 4 over the next few weeks and fill you in on where to ski early season and late as well as some info on the scene.
This post was originally published in winter 2016-2017. We closed our reservation center in spring of 2018 so we've updated this post to remove mentions of Gunnison-Crested Butte Reservations.
Where to Stay
Crested Butte and the Gunnison Valley include four distinct communities to visit in the winter. Driving south to north, you'll come upon Gunnison, Almont, Crested Butte, and Mt. Crested Butte. We have lodging in all four communities.
Each community has its own benefits for a traveler and I'll give you an overview of each. If you have follow-up questions, feel free to add a comment below.
Gunnison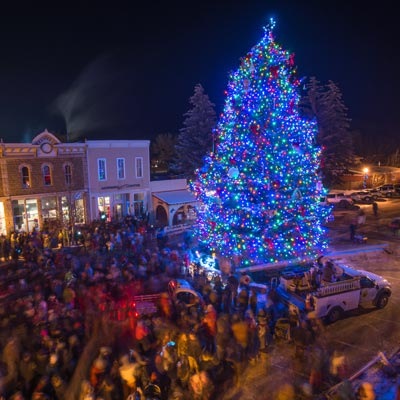 Gunnison is home to our airport, the Gunnison-Crested Butte Regional Airport, as well as our local university, Western State Colorado University. Barring arrival via snowmobile or skis, it's also the only way to access the Gunnison Valley in the winter time. It's also our largest population center in the Gunnison Valley.
Gunnison is the place to stay if you're on a budget. The lodging is less expensive than the north valley, but that's not the only cost savings. The restaurants are typically a little bit less expensive than the equivalent in Crested Butte while being just as good. Same goes for the shopping. You'll find most spots radiating out from the epicenter of Gunnison at Tomichi (Highway 50) and Main.
Other benefits to staying in Gunnison include that you're more likely to find a hotel with a pool or at which you'll be able to earn points since it's where the national franchises are located. It's also the place to stay if you're visiting students at Western or you're bringing your kid to town as a prospective student.
Another bonus for folks driving in from other parts of Colorado or beyond for the weekend is Gunnison is closer to where you are than Crested Butte is. If you have to work until 5 PM on a Friday before you can head out for the weekend, saving that extra half hour of driving in the dark is great. There is a free bus that runs 17 trips per day between Gunnison and Crested Butte, too, so you can park your car Friday evening and not get back in until you head out on Sunday afternoon.
Almont
Almont is located about 11 minutes north of Gunnison where the Taylor and East Rivers join together to form the Gunnison. It owns the title of our smallest town of the "big 4" in the Gunnison Valley. It's also where you're most likely to spot bighorn sheep down by the road licking salt and it's a favorite winter hangout for bald eagles.
The two cabin resorts in Almont (Almont Resort and Three Rivers Resort) are the place to stay if you're looking for more privacy and solitude. Some cabins even have their own private hot tubs. The Almont Resort has a great restaurant and bar that is open all winter long, too. If you're not really looking for expansive nightlife options and may want the option of cooking for yourself, try to grab a cabin in Almont.
Crested Butte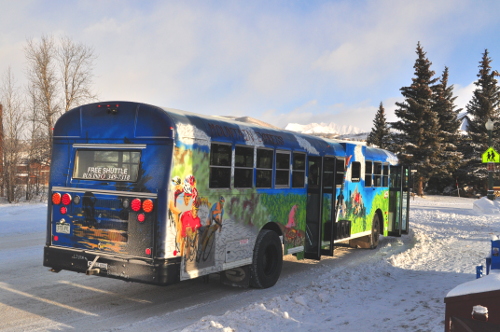 If you drive 28 miles north from Gunnison, you'll hit Crested Butte, Colorado's last great ski town. CB is home to a historic business district full of brightly painted Victorian buildings that are home to restaurants, bars, shops, and galleries. CB has a lot of great little B&Bs and Inns ranging from very tiny to medium in size, so there aren't a ton of beds in downtown. Book early if you want to make sure you claim one.
Crested Butte is the place to stay if you want to be able to walk to shopping, bars, restaurants, and/or performances at the Center for the Arts and don't mind taking the bus to skiing.
CB is also the only late-night scene north of Gunnison. It's still a CB kind of scene, so it's more chill, low-key late night bars than dance clubs. Good music acts come in sometimes as well, most often to play at the Eldo. We'll go into more detail in the part 3 of this guide when we tackle the scene, but it's important to note that the free bus between Crested Butte and Mt. Crested Butte stops running just before midnight. If you're looking to party until last call, you probably want to stay in CB. Otherwise, you'll end up calling the late night taxi to get you back up the mountain (which will run you about $5 per person plus tip).
Mt. Crested Butte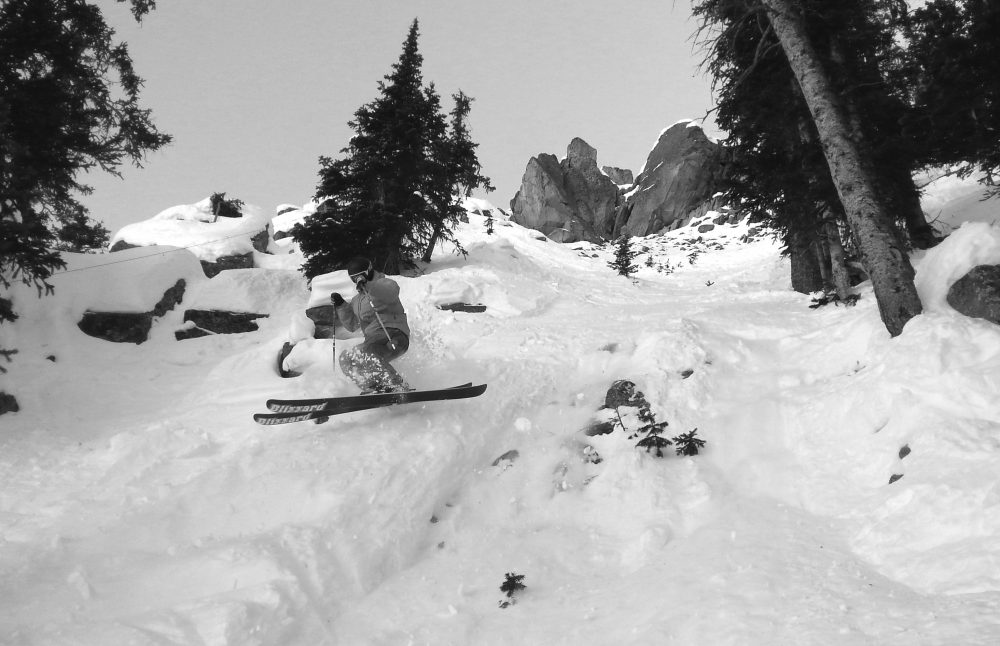 Just three miles past Crested Butte, you'll find Mt. Crested Butte, Colorado. It is home to Crested Butte Mountain Resort, so if you're looking for slope-side (or near to slope-side) lodging, this is the place to stay. It is also where you'll find the most variety in terms of lodging. There are big hotels with pools, hot tubs, fitness centers, and spas (great if you're having a winter wedding here). There are condos where you can click into your skis right out your door or ride a bus for a few minutes to be delivered at the base area. It's also home to some of the most upscale lodging in the Valley.
Mt. Crested Butte is a great place to stay if you're coming to town with a big group. We can help you find the condo or vacation home that is the right size for your group. Or, if you want to be close to each other, but not too close, we can get you a group of rooms in one of the larger hotels.
Mt. Crested Butte also has a pretty good apres scene, but not a ton of dinner options. There are some good ones, but you won't find the same density of dining choices you'd find if you were to take the free Mountain Express bus down (runs 4 times per hour from morning until about midnight) to Elk Avenue.
SEARCH MT. CRESTED BUTTE LODGING
How to Book
We're hoping that this helped you make your choice about where to stay. But if running through the options just left you with more questions, feel free to comment on this post. Use the buttons throughout the post to search options in each of our four towns and the book directly with each of the properties.