First-Timer's Guide to Crested Butte: Where to Stay – Lodging
Where to Stay
Gunnison Valley has four distinct communities. Driving south to north, you'll come upon Gunnison, Almont, Crested Butte and Mt. Crested Butte. There are a variety of lodging options to choose from, including traditional hotels, resorts, inns and hostels. We've broken down the types of lodging options in each town to help you plan your Colorado trip to Gunnison and Crested Butte.
Gunnison
Gunnison is home to the Gunnison-Crested Butte Regional Airport (GUC). Flying into GUC and staying in Gunnison makes getting here easy. Most Gunnison lodging options are traditional chain hotels. There are also a handful of inns and campgrounds with cabins and hookups for RVs and trailers. Gunnison Lodging is typically cheaper than Crested Butte lodging. There is a free bus system that runs from Gunnison to Crested Butte, so visiting both towns is easy no matter where you stay. The bus is especially handy in the winter because it makes a stop right at the base area of Crested Butte Mountain Resort (CBMR). You can be on your skis in about 40 minutes without having to rent a car or drive in the snow.
Downtown Gunnison on Main Street has local shops, a few coffeeshops, a variety of dining options and a park with a splash pad that hosts live music in the summer. Located a few minutes outside of town is Hartman Rocks. This alpine desert is accessible for mountain biking, hiking, OHV, rock climbing, gravel biking and e-biking in summer. In winter Hartmans is groomed for Nordic skiing and fat biking.
Almont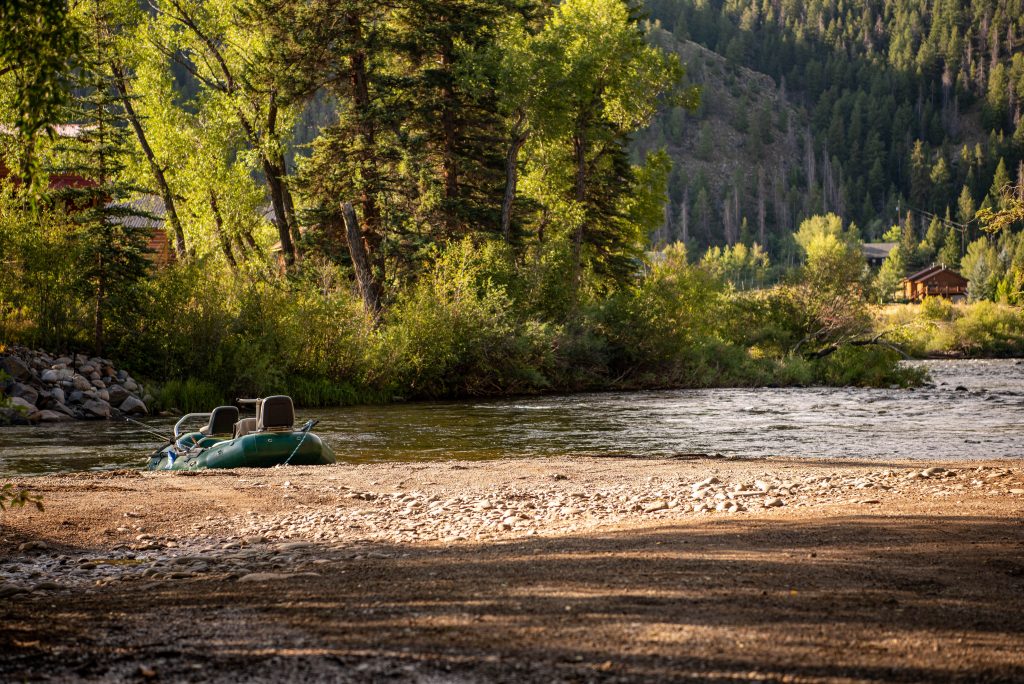 Almont is located about 10 miles north of Gunnison where the Taylor and East Rivers join together to form the Gunnison River. Lodging options in Almont include resort-style cabins and a privately owned campground. They are great options if you're looking for a little more privacy and solitude. This area has easy access to fishing and boating. There are several guide services you can book for rafting, fishing, horseback riding and rock climbing. Taylor Park is nearby and is popular for mountain biking, OHV and hiking. This area is also popular with hunters in the fall. Almont is smaller than Gunnison and Crested Butte, but still offers a couple dining options as well as a bar.
Crested Butte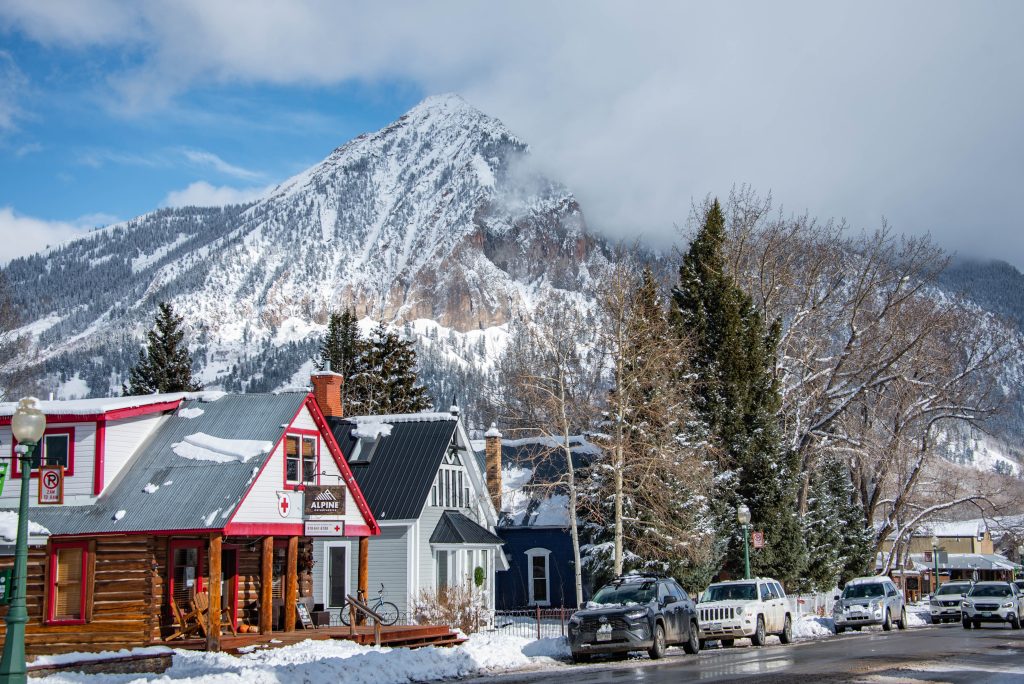 Crested Butte is about 30 miles north of Gunnison. Downtown Crested Butte is a historic business district full of brightly painted Victorian buildings home to restaurants, bars, museums, shops and galleries. Most of the Crested Butte lodging options are small lodges, inns, bed and breakfasts, and vacation rentals. You could stay downtown right on Elk Avenue. Most other options are just a short walk from downtown. There is also a free town shuttle called The Mountain Express that runs in Crested Butte and Mt. Crested Butte. There is abundant hiking and mountain biking in Crested Butte. Many mountain bike trails can be ridden to right from town. In winter you're just about a ten minute drive or quick bus ride from CBMR.
Mt. Crested Butte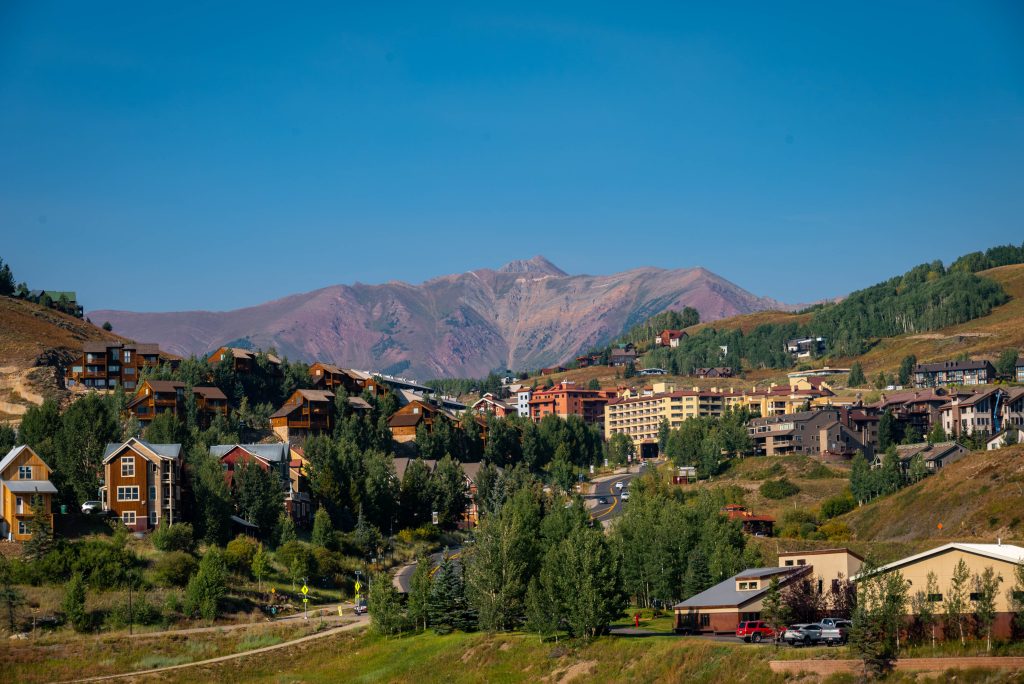 Mt. Crested Butte is about three miles from Crested Butte. It is home to Crested Butte Mountain Resort, so this is where you want to stay to get the most out of a winter ski vacation. There are a number of ski-in, ski-out Crested Butte lodging options to choose from. Other options include resorts, condos and vacation rentals. Skiing isn't the only winter activity Mt. Crested Butte has easy access to in the winter. Snowmobiling, backcountry skiing and fat biking are also close by. In the summer you're not far from biking and hiking either.
Mt. Crested Butte doesn't have the same volume of dining options as Crested Butte, but CBMR offers an apres scene on the mountain in winter. There are a few restaurants open in the summer too. The Silver Queen and Red Lady lifts also run in the summer for lift-serviced hiking and biking. Both lifts require purchasing tickets to ride.
SEARCH MT. CRESTED BUTTE LODGING
Planning Your Trip
Along with lodging, plan things to do on your trip too. Gunnison Crested Butte has more than two million acres of public lands and 1200 miles of trails. After a day outside check out the local restaurant and shopping options. Check out our events calendar too. Make sure you plan how to get here.