5 Family-Friendly Winter Activities
Any trip to the mountains in winter can be a little foreboding if the whole family is involved. Let's face it, it's hard to please everyone all the time. Mom wants to go rip t-bars and double-blacks, granddad wants to sit by the fire and read a book, and the kids just want to build snow caves and go sledding. Getting everyone together for a few activities is what makes the memories though, so we've compiled a list of family-friendly winter activities for everybody from toddlers to grandparents so you can make the most of your vacation.
Dog Sledding
Hands-down this is one of our favorite things to do during the winter. Mostly because we really love dogs, and also because the folks that guide dog sledding trips are so dang cool to hang out with. Several locations and guide services exist in the Gunnison Valley and trips near the ski hill, Taylor Park or Gunnison are all options.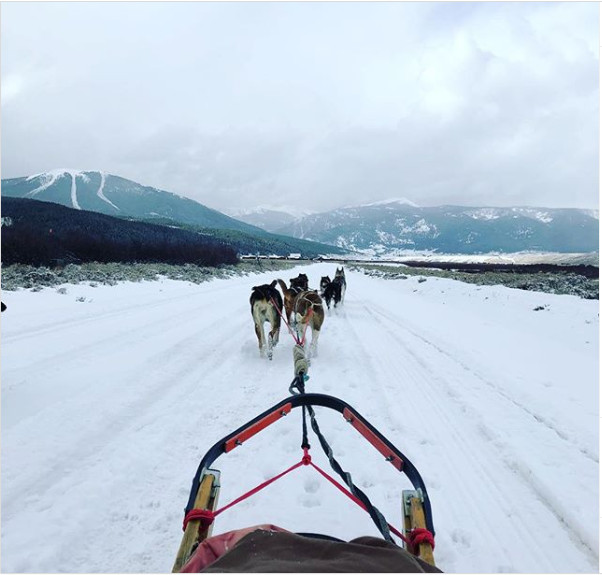 Ice Skating
We can't think of a more classic way to enjoy winter than ice skating and almost everywhere you can stay in the Gunnison Valley has an easily accessible ice rink. In Crested Butte the Big Mine Ice Arena provides easy access in town with rental skates available at the Crested Butte Nordic Center. Their hours and schedule are available here.
CB South has an ice rink and a skating pond with walkers available for new skaters of most any age. No rentals are available in CB South so bring your own skates or rent them from the Nordic Center in Crested Butte.
Gunnison's Jorgensen Park has both indoor and outdoor options with rentals available as well. While the indoor rink has a small charge associated, the outdoor pond is open all day long and is free to use.
Arts Classes
Painting, clay sculpture, dance, food, crafts and more can all be found on a weekly schedule from both the Crested Butte Center for the Arts and the Gunnison Arts Center. Depending on your family's desires and schedule, signing up for one of these classes might be right up your alley.
Snowshoeing
One of the easiest ways to get outside and enjoy nature during the winter is snowshoeing. Several lodges in the valley provide snowshoes to guests, and you can also rent them from Gene Taylors in Gunnison or the Nordic Center in Crested Butte. Take a walk on the snowshoe-permitted Nordic Center trails in Crested Butte or at Hartman Rocks in Gunnison. On a warm bluebird day this is one of the best ways to get the sun in your face and experience the beauty of the Valley.