By Mollisa Silver
We are lucky enough to call Crested Butte home one week every winter and two
weeks every summer. Summer is my family's favorite time in Crested Butte and with a little bit of advanced planning it becomes a magical adventure for my boys, age 7 and 9. The boys are in camp 6 days a week when we are in town (it was Mountain Adventures and Gravity Groms this year), so I maximize their time and our adult time so we can all enjoy the activities that Gunnison-Crested Butte offers.
Navigating a summer adventure in GCB is no small feat, but fortunately after 5 years of summering in The Butte I have it all covered. You will need to line up your gear in advance to avoid major headaches, unless you like hearing "Mom, how much longer? Why are we going there?" REI, Sierra Trading Post and Walmart will be your three best friends for gear. Here is a quick list of the things that you will need: Hydration Pack (the Dakine Session pack is small and perfect for kids), a mesh backpack, a small beach towel, a lunch box, reusable ice packs, a water bottle, elbow pads and knee pads (we like Pro Tec), full-finger biking gloves (Scott are best for kids- Groms sells them), a bathing suit and rash guard, a rain jacket (a good one – we like Marmot and The North Face), Keen Newport H2, sneakers (they will get muddy and maybe ruined), sunglasses and sunglass croakies, a baseball cap, bug spray and sunscreen, and 3 luggage tags that can be placed on the hydration pack, mesh backpack and lunch box. Rent your bikes from a local shop before you come. We like Big Al's, in town off of Elk Ave. Since you rent the bikes for a set length of time, they can also be taken to your hotel, rental home, condo, or campsite for family bike rides. You will want to call approximately 2 weeks before your trip for a reservation.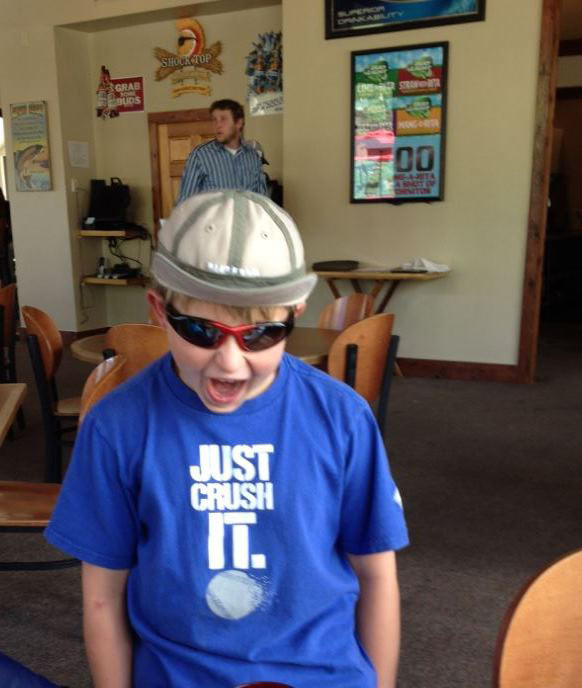 Mountain Adventures, owned and managed by Crested Butte Mountain Resort, offers the most individualized choices for children aged 7 – 14 including mountain biking, single-track, fly fishing, ropes course, canoeing, zip lining, climbing, rafting, hiking/orienteering, and visits to Blue Mesa. They offer 5-6 different activities per day. Some activities are only offered once per week. Here is a tip – Prices increase $20/per day after mid-June, so book early. Once you book and pay for a single day at the lower rate any additional days you add, even if it is after the price increase, default to the lower rate. Lock it IN! July is an especially busy month so jumping on early scheduling both saves you money and aggravation (tears, snot – who likes tears and snot?) about getting your child into their favorite activities. Another tip- everything in CB is a little extreme; do not overestimate your child's skills (this creates more tears and snot). Mountain Adventures runs from 9:00 AM – 3:30 PM.
Gravity Groms is a fantastic program, but your child must know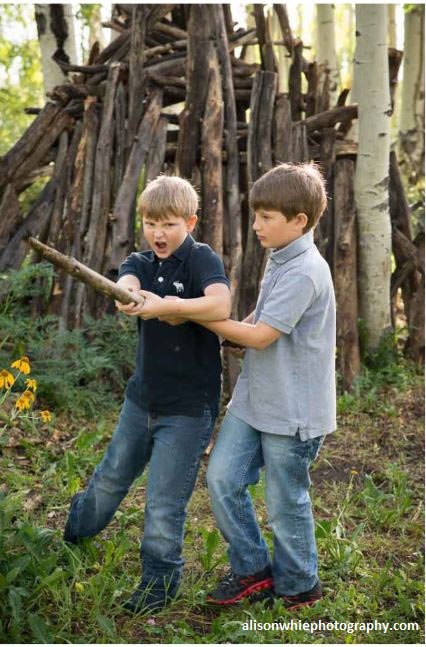 how to bike. I don't mean he/she can
cruise the neighborhood. I mean they are little stinkers that can jump a curb! This is a camp where kids are on their bikes all over town and trails all day long! We did encounter a SNAFU last year where my Atlanta kids were not up to par on their biking skills with rest of the group. Gravity Groms can help! They can also help those kids who have never biked before. Doug and Alex (the owners lovingly referred to as Papa Wheelie and Mama Mia) put my kids in two days' worth of intensive biking skills with a single instructor. Yes, I had to pay more for this specialized attention, but my kids turned out to be confident, safe, self-sufficient, and capable riders in a way they would have never been without the Groms intensive. This year they were on their game tackling the rollers and leading their packs. Groms offers camps for children aged 6-16. The program runs from 8:00 AM – 5:30 PM (active biking from 9:00 AM – 4:30 PM), so if you are planning adult time rafting, hiking, or horseback riding this makes planning your activities easier. The later rafting trips do not return to Three Rivers until 3:00 and you will never make it back for a 3:30 pick up, so plan accordingly. Groms is intense and kids should not do more than 3 days in a row. Here is a tip – They also offer camp on SATURDAY – yay! Saturdays often offer smaller groups.
Lake Irwin provides a great place to spend the day with your kids paddle boarding, hiking, and hanging out in NATURE! There is no WIFI or cell service so say good-bye to tablets, phones, and other video game related devices. Whoo Hoo! There are plenty of other families and so much to enjoy. We typically stop at Why Cook? (a local sandwich shop) on our way out of town and pack a picnic. Bring a blanket and a paddleboard (they rent for $50/per day at many local stores) and you are ready for a family day.
There are plenty of little hikes that are perfect for kids. It is important to understand your child's skill level and take everything a bit slower than you normally would. Although, if they are in Groms they are probably schooling you on the hike – just saying! We are big fans of Judd Falls which is 2 miles round trip and offers views of a beautiful waterfall. We also love Washington Gulch starting at the Washington Gulch trailhead which is approximately 3 miles roundtrip and has wildflowers 4 ft tall for most of the hike.
On every summer trip, we make sure we have a kid-centric photo shoot. This helps us preserve the moment and the happiness that our children feel every time they are in The Butte. We have long hallways in our home and add new pictures every year. This has now become a tradition and something our friend, and local photographer, Alison White, makes a possibility for us to cherish 365 days a year.
Mollisa Silver is a wife and mom to a beautiful blended family of 5 kids. She lives just outside of Atlanta where she is a statistician. Mollisa loves Crested Butte and has been summering and skiing here for 7 years. She is sharing her opinion on how to brave The Butte with children and maximize fun. She loves to find ways to make life easier, eliminate stress and always get the most out of every adventure. Follow her on twitter at @GAQTPI.