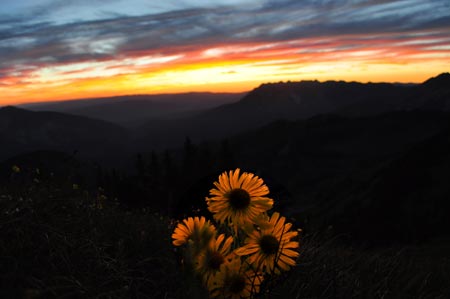 Gunnison-Crested Butte is known for possessing a chill vibe, perfect for unplugging and recharging. Cool, clean Rocky Mountain air and friendly locals welcome guests the moment they step foot in Gunnison County.
That being said, once here you'll find yourself surrounded by professional athletes, outdoor lovers, weekend warriors, and likely more health and wellness practioners per capita than anywhere else in the country! Identified as a county with one of the highest life expectancy rates, Gunnison County is a mecca of health and fitness. Local freeskier Aaron Blunck competed in the 2014 Winter Olympics, where local orthopedic surgeon Gloria Beim, MD also served as chief medical officer for Team USA at the Winter Olympics in Sochi, Russia. Gunnison local Dave Wiens has won the Leadville 100 mountain bike race six consecutive times and now leads up the International Mountain Bike Association (IMBA). Rebecca Dussault, local cross-country skier, competed in the 2006 Winter Olympics. These people represent a small sample of professional athletes who choose to live, train and raise their families in this special place.
As people of all ages focus on healthy lifestyles for their spirit, mind and body, they have expanded to go beyond traditional Western practices to include acupuncture, yoga, pilates, reiki, orthobionomy and more. A variety of favorite spa services are found in the valley, too.
Yoga
From daily classes, workshops, teacher training, and private instruction, the offerings are many! Whether you're looking for a small, intimate class, or a larger gathering you will find your perfect practice with one of our partners. Our studios here are welcoming to visitors and offer a variety of classes including prana flow, yin, Ashtanga, Iyengar, Phoenix Rising, Therapeutic, Restorative Yoga, and even Yoga for Cancer Survivors.
Plan your next yoga retreat in Gunnison County's beautiful Rocky Mountain setting, and make your vacation one of relaxation and renewal.
Spa & Massage
While we're known more for our chill vibe than our spa treatments in the Gunnison Valley, we actually have a pretty broad range of spa and beauty treatments available at our 8 spas throughout the valley. Offerings include weight loss programs, aromatherapy treatments, wraps, scrubs, altitude therapy, and more.
Our spas and salons here specialize in bridal prep and care as well. If all you're looking for is a simple updo for the bride, they can take care of that. If you're looking for full hair and make-up for the entire bridal party, that's no problem either. Looking for even more pampering? Get the whole group signed up for a day at the spa to help you relax before the big day.
Most of our spas offer massage and there are plenty of additional massage therapists in the valley with their own practices. We have local specialists in techniques like Hot Stone massage, Trigger Point Therapy, Swedish Massage Therapy, Deep Tissue massage, Shiatsu, Sports, Reflexology, Cranial Sacral Therapy, Prenatal massage, thai massage and Geriatric Massage.
Exercise & Swimming
Whether your tastes lie in the extreme or the serene, Gunnison-Crested Butte allows you to maintain your healthy lifestyle even on vacation. In the summer months enjoy mountain biking, trail running, kayaking, fishing, dirt biking, and more. For the winter months get your heart pumping with snowshoeing, alpine skiing, snowboarding, snowbiking, fat biking, Nordic skiing, backcountry skiing, snowmobiling, and ice skating.
If you're looking to keep up with your swimming, or crossfit routine while you're on vacation, we can help you out with that. Many of our lodging options have in-house fitness facilities. Even if yours doesn't, both the north and south Valley have options for you to enjoy yoga or go to the gym. Gunnison's Aquatics Center has both a lap pool and a leisure pool and is great for families. The serious swimmer can do some laps while the rest of the family enjoys the leisure pool and its slides and jets.
Trail Running
We have 2 Million+ acres of public land in the Gunnison Valley and 750+ Miles of mountain biking trails. If you add in the dirt roads and trails in Wilderness that are closed to bikers, we expect you could easily tally over 1,500 miles of dirt fit for running. Maybe even over 2,000. We're a trail runners paradise.
Because of that, we have several groups in Gunnison and Crested Butte that organize weekly runs and races. Crested Butte Mountain Runners have events from the spring through the fall. In Gunnison there is the annual Sage Burner 25K and 50K trail running race each spring. The Crested Butte Nordic Center is growing their list of brutally difficult trails runs, too. Now, in addition to the Grin and Bear It trail run up Green Lake, they also have the Summer Grand Traverse. Each 4th of July there is the Gothic to Crested Butte 1/3 Marathon. Gunnison Parks & Rec also puts on an annual family friendly triathlon each fall. Our calendar is filled to the top with trail running events for you to plan a visit around. Or just come and get out to enjoy the trails on your own.
Make your next vacation a healthy one in Gunnison-Crested Butte!