The museums in Gunnison County stretch to all reaches of the County. These museums celebrate our rich heritage, extraordinary fortitude, and the wonderful, and sometimes wacky, characters who have called this valley home for hundreds of years. While offering a connection to our history, they also hint to the great future we have to look forward to here in the Gunnison Valley.
Gunnison Museums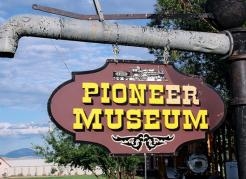 The Pioneer Museum, open to visitors in the summer months, highlights the history of Gunnison's pioneers. The many artifacts, most of them donated by members of the Gunnison County Pioneer and Historical Society, tell the story of early pioneers in Gunnison County. In addition to smaller displays, the Pioneer Museum collection also includes an antique narrow gauge train and the Andy Mallett Antique and Classic Car Exhibit with over 70 classic cars and trucks.
Crested Butte and Mt. Crested Butte Museums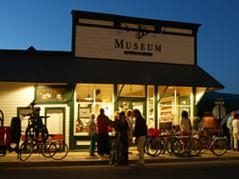 Crested Butte Mountain Heritage Museum takes you back in time to the days of Tony's Conoco, a hardware store and gas station located in downtown Crested Butte from 1883-1996. With an exhibit on the miners who made Crested Butte their home generations ago, a model train, and a feature on the history of skiing in the Gunnison Valley, there is sure to be something to interest everyone. New in 2014, the Museum added a featured exhibit on the history of mountain biking in Crested Butte, CO, long touted as one of the birthplaces of mountain biking in the United States.
In Mt. Crested Butte at the base area of Crested Butte Mountain Resort, check out the Trailhead Children's Museum. With interactive displays and fun projects, it's a great way to spend a rainy afternoon in Mt. Crested Butte. They also offer a toddler drop-off program during ski season that allows parents to get in some runs together while the little ones explore the museum.
Gothic and Marble Museums
The Rocky Mountain Biological Laboratory's Weldon and Rosalie Weekley Visitor's Center features exhibits on the history of science in Gothic, Colorado. They also have a large multi-touch table exhibit featuring videos, photos, and maps of the local area. Acting as the homebase for their sell-out Kids Nature Camp and their adult tour program, as well as featuring a gift shop, the new Visitor's Center is a treasure in the East River Valley. The Marble Museum in Marble, CO documents the heyday of the marble mines, when the town had over 4,000 residents.
No matter your interests, outstanding learning opportunities abound throughout the entirety of the valley.